Philly schools are opening earlier this year, and district officials want you to know it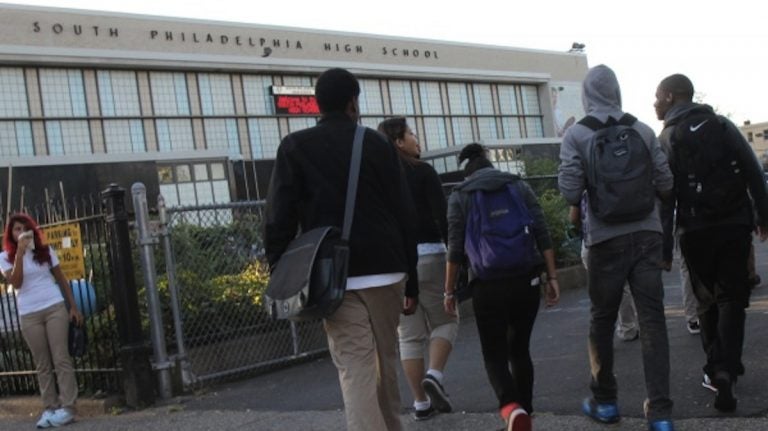 Monday, Aug. 27.
You're going to hear that date a lot from Philadelphia officials over the next week and a half.
That's because it's the first day of school year for the School District of Philadelphia's 130,000 students. It's an earlier start date than usual, and the district has an online campaign called #RingTheBell to remind parents of this shift in the schedule. School officials have even recruited the Philadelphia Phillies — owners of the city's second most famous bell — to help promote the campaign.
Typically, Philadelphia schools have opened after Labor Day. District officials decided to start — and end — a week earlier for a few logistical reasons, said Superintendent William Hite.
First, starting the week before Labor Day ensures the first week of school will run five days.
"What we wanted to do is at least start the year with a full week of school so that students are getting acclimated, and we don't have an interrupted week," said Hite.
One year, Hite said, fall holidays truncated all of the school year's first three weeks. Officials believe it's important to establish a groove early and think a five-day kick-off week will help.
"Generally, if the holiday falls on a Thursday, no one comes on Friday," Hite said. "If the holiday falls on Tuesday, no one comes on Monday."
The district also wants to cram in as many academic days as possible before students take major exams such as  the SAT and AP tests in spring. More days mean more time for preparation, Hite said. It also means fewer days after those tests, when students sometimes lose motivation.
Many of the district's buildings don't have air conditioning, and there may be complaints from teachers and students toiling away in the late-August heat.
The district scrutinized 10 years of weather trends, Hite said, to determine if moving the school year up a week would result in more hot, distracted days of learning. They concluded that the last week of August was no hotter than the first week of September, and no hotter than the second week of June, which will now no longer be part of the school calendar, Hite said.
The upcoming school year will end for students on June 4.