Philly region members of Congress losing patience with shutdown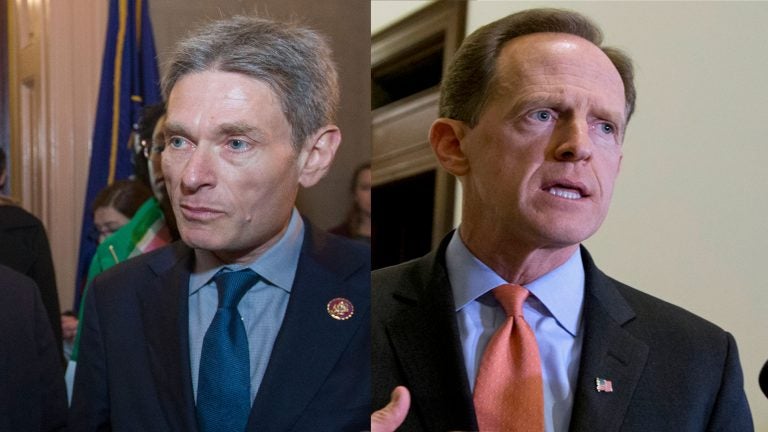 President Trump and most Republicans are holding firm in their resolve to extract billions of dollars in border wall funding before reopening the full government. Democrats are rejecting Trump's weekend offer to trade offering legal status to Dreamers – those brought to the U.S. illegally as children – for billions in wall funding, calling it a disingenuous offer. So negotiations are still stalled.
Last week Republican U.S. Sen. Pat Toomey of Pennsylvania bemoaned the impasse.
"This is incredibly frustrating. Look, it's maddening. There's nothing happening. There's a lot of work to be done, and we're not able to do it, unfortunately," Toomey said.
Toomey is now backing a measure that would outlaw shutdowns in the future, but the bill is expected to die at the hands of his own GOP leaders.
Republican U.S. Rep. Brian Fitzpatrick, who represents a swing-district in Bucks County, Pennsylvania, says the president is out of line using a shutdown as a negotiating tactic.
"You can't have policy debates on the terrain of holding 800,000 people as leverage. It sets a bad precedent. It's the wrong thing to do. and that's why I've been voting the way I've been voting."
Fitzpatrick was one of the few GOP members to vote in favor of a bill pushed by House Democrats to reopen the government without funding a border wall.
Some think the only way to break the impasse is for President Trump to declare a national emergency to build walls along the border. That would immediately get challenged in the courts, by Democrats among other.
Freshman U.S. Rep. Tom Malinowksi, a Democrat from central New Jersey says that's a cop out.
"They want to be let off the hook. I think if Trump were to do that it would be another tear in the fabric in our Constitutional order — using emergency powers to defy the will of Congress," Malinowski said.