Philly police officer, former detective arrested for allegedly beating man with autism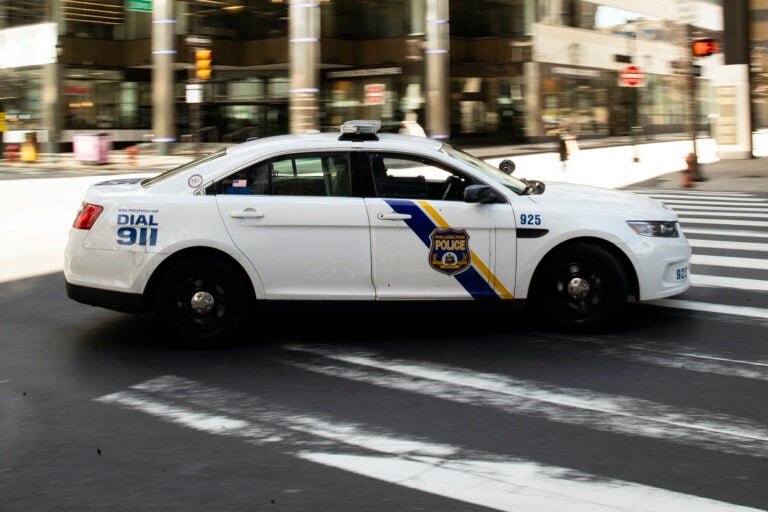 Updated: 2:15 p.m.
___
A high-ranking Philadelphia police officer was arrested Thursday for allegedly beating a man last summer while he was off-duty. His brother, former detective Patrick Smith, was also arrested in connection to the Aug. 19 incident.
The men are both charged with one count each of simple assault, conspiracy, and recklessly endangering another person — all misdemeanor offenses.
Philadelphia Police Commissioner Danielle Outlaw has suspended Inspector James Smith, a 30-year department veteran, with the intent to dismiss him after 30 days — though officers are often able to get their jobs back through the controversial arbitration process written into their union contract.
"The charges against Inspector James Smith are disturbing, and allege behavior that is in stark contrast to everything that society expects of its police officers. We cannot allow the actions of a few to tarnish the reputations of the overwhelming majority of our officers that discharge their duties with integrity," said Outlaw in a statement.
"It is imperative that police officers repair community trust in order to effectively do their jobs. In order to do this, we must prove that we are committed to identifying and removing bad actors from within our ranks," Outlaw added.
Police say James and Patrick Smith pursued the 27-year-old man who has Asperger's syndrome, which is on the autism spectrum. The brothers allegedly chased him by vehicle and on foot after stopping him "without cause" just after midnight on Aug. 19. They eventually came to the Knights Road Shopping Center parking lot where the brothers allegedly pushed the victim into a wall, slammed his face into a pillar, then forced him down, causing his head to hit the ground and giving him a black eye and abrasions on the back of his head, elbows, and knees.
The brothers claimed they thought the man had been involved in breaking into cars in their Northeast Philadelphia neighborhood, said Philadelphia District Attorney Larry Krasner. The man had not been breaking into cars and had no criminal record, Krasner said.
At one point, as the victim was running, he allegedly called his mother. Through the phone, she claims she heard one of the men say "hold his legs" before the call abruptly ended, said Krasner.
"Obviously, it's very disturbing that anyone, in this case two fairly high-ranking police personnel, believes it's OK to act as vigilantes, to chase down someone, to attack them and then, repeatedly give false information," said Krasner during a news conference.
The brothers allegedly identified themselves as members of "town watch" throughout the incident, including when the victim's father showed up at the scene, said Krasner.
There is footage of the brothers arriving at the shopping center where the assault allegedly took place, but not of the assault itself, he said.
Krasner said because he is on the autism spectrum, the victim may have struggled to communicate his distress, "and sadly, this is one more example of a person possessing that condition being mistreated."
John McNesby, president of the Fraternal Order of Police Lodge 5, said the union would support the two men in defending themselves against what he called "baseless charges."
Thursday's charges follow an internal affairs investigation into James Smith and his brother. The investigation was initiated after the alleged victim filed a complaint with the department, said Outlaw. The inspector was immediately placed on restricted duty.
James Smith was on "long-term injured on-duty" status at the time of the incident. He was most recently assigned to the Forensics Science Bureau.
Patrick Smith retired from the force shortly after the department launched the internal affairs investigation into his brother, said Krasner.
WHYY is your source for fact-based, in-depth journalism and information. As a nonprofit organization, we rely on financial support from readers like you. Please give today.