Philly ministry student credits prayer with beating racial profiling case
Abington police have withdrawn charges against a ministry student they accused of crashing a stolen Maserati, cursing at witnesses, and then fleeing the scene.
Listen
0:00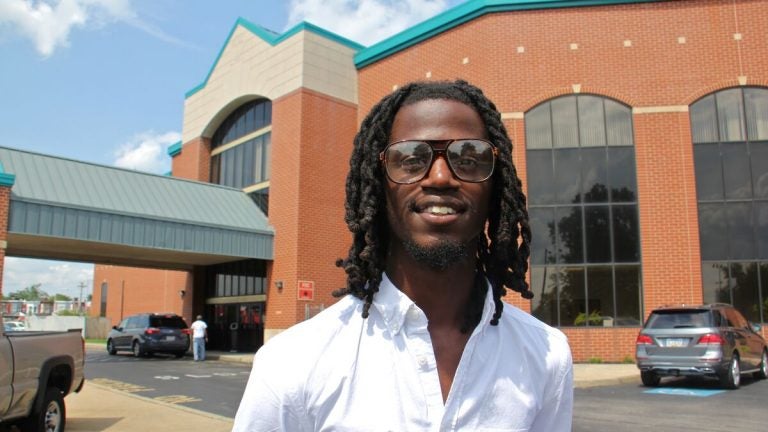 Abington police have withdrawn charges against a ministry student they accused of crashing a stolen Maserati, cursing at witnesses, and then fleeing the scene.
Elijah Clay, 20, and his supporters have steadfastly maintained his innocence since officers charged him in the July 30 wreck in Roslyn. They complained that he was racially profiled and stopped for "running while black."
Clay, 20, who's in his second year at Lancaster Bible College, was near the crash scene that night, visiting his girlfriend, who lives nearby. But he insisted he had merely heard the collision and sprinted there to see if anyone was injured and needed help. An elderly neighbor awakened by the crash told WHYY that she saw Clay running toward the sound and believed he was hurrying to help victims.
But police had insisted they had the right suspect and charged him with reckless driving, careless driving, driving at an unsafe speed, disorderly conduct, and failure to give information and render aid. Deputy Chief Patrick Molloy couldn't immediately be reached this morning to explain why his department withdrew charges just a week before Clay's Oct. 3 trial. Attorney Lloyd Long, who handled the case pro bono, also couldn't be reached for comment.
Clay said he learned the news when he called his attorney over the weekend to check in on his case.
"I was just shocked out of words, honestly," said Clay, of North Philadelphia, who also works at Deliverance Evangelistic Church in North Philadelphia, where his late father was a deacon.
Clay sees the whole experience as God's way of waking him up to racism and hardship.
It also, he says, proves the power of prayer.
"God, he won't put you in situations you can't handle," Clay said. "All God wanted was for me to be confident and have faith in him. He wanted me to seek his face daily, pray every day, have people around me praying, supporting me. That's all he wanted. God will bless you, if you just pray to him, if you talk to him, through the heart."
The charges against Clay were summary offenses, the least serious of crimes. With no prior arrests, Clay faced a few thousand dollars in fines, if convicted.
But for him — and for the police department — the case highlighted larger questions of racism in policing. Molloy had alerted the Willow Grove chapter of the NAACP, as his department does whenever bias accusations arise. And Black Lives Matter activists were supporting Clay.
For Clay, there are no hard feelings.
"At the end of the day, I forgive them," Clay said. "I'm not mad at them. I hold no grudge against no one. I will forgive and forget."
The experience has inspired him to reach out more to troubled youth.
"Now that I went through what I went through, and it has been beaten, I plan to do as much as I can for the youth — inspire them to go to schools, give them my testimony," Clay said. "The kids who are out there in the streets, or who are going through tough times, I want to encourage them, give them words of advice, give them wisdom and direction in life."
WHYY is your source for fact-based, in-depth journalism and information. As a nonprofit organization, we rely on financial support from readers like you. Please give today.