Philadelphia's Jewish museum changes its name to honor donor Stuart Weitzman
The National Museum of American Jewish History has added the name Weitzman to its name in honor of a transformative gift from the shoe designer.
On Monday night, the National Museum of American Jewish History changes its name to "The Weitzman." The name honors benefactor Stuart Weitzman.
A designer and entrepreneur, Weitzman made a fortune in the shoe business and has been donating to the museum for almost a decade. His latest and largest donation of an undisclosed amount allows what is now officially the Weitzman National Museum of American Jewish History to regain its financial footing after emerging from bankruptcy earlier this year.
"I have been inspired by the NMAJH since my first visit in 2012," Weitzman said in a statement. "I was drawn to their iconic artifacts that demonstrate the very foundations of religious freedom in America."
The museum just off Independence Mall in Philadelphia had entered bankruptcy proceedings in March 2020, unable to overcome a debt burden of about $30 million dollars, in large part leftover from the $150 million construction of its five-story building.
The museum was able to complete its restructuring proceedings in September because another donor, Mitchell Morgan, agreed to buy the building for $10 million, and in return, charge the museum rent of just $1,000 a month.
This new donation from Weitzman allows the museum to buy the building back from Morgan, and seed an eight-figure endowment. Weitzman and other significant supporters, such as Morgan, will be honored Monday evening during a "Miracle on the Mall" gala. Weitzman will attend virtually.
Weitzman's name is not physically on the building … yet. A spokesperson said the museum is planning to mount his name in the future.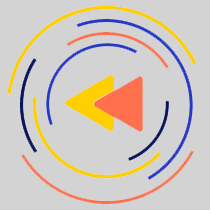 Saturdays just got more interesting.
WHYY is your source for fact-based, in-depth journalism and information. As a nonprofit organization, we rely on financial support from readers like you. Please give today.