'A deep freeze': Mortgage rates and home prices are sidelining Philly homebuyers
Economists say that's not likely to change for a few more years.
Have a question about Philly's neighborhoods or the systems that shape them? PlanPhilly reporters want to hear from you! Ask us a question or send us a story idea you think we should cover.
The hits keep coming for homebuyers in the Philadelphia area.
Affording a typical home is more difficult than it was a year ago, according to a new report from residential real estate brokerage Redfin.
Data from August show residents in the Philadelphia metropolitan area must earn more than $75,000 a year to afford a median-priced home. That's a 16% increase compared to the same time last year.
The median sale price for the metro, which covers Philadelphia and Delaware counties, is $275,000.
Things are worse in the suburbs.
Affording a typical home in the Montgomery County metropolitan area now requires an annual income of $130,866, according to the report. That's higher than the nationwide figure, representing a nearly 30% increase year-over-year in the metro, which includes Montgomery, Bucks, and Chester counties.
The metro's median sale price was $479,900 in August.
The median sale price for a U.S. home was $420,000 that month, a total not far from the all-time high in mid-2022.
Nationwide, researchers found homebuyers must earn a record $114,627 a year to afford the median-price home. That's 15% higher than a year ago, and about $40,000 more than the typical American household earns.
Daryl Fairweather, chief economist at Redfin, said surging mortgage rates are driving the upward swing. The average rate on the popular 30-year fixed mortgage is now 8% — the highest level since mid-2000.
"It's not so much that mortgage rates are the cause of unaffordability. It's more that mortgage rates are the most recent reason," said Fairweather.
An inventory crisis is also sidelining homebuyers.
Many homeowners are staying put instead of selling, often because they cannot afford a higher mortgage. For example, a homeowner with a 3% mortgage rate could see his or her monthly payment more than double if they bought a new house right now.
Home prices remain above average as a result because there is more competition for houses that are on the market, making it even harder for first-time homebuyers to become homeowners.
"People are locked in. And that means there's no home sales, no transactions, no inventory. The market is kind of in a deep freeze," said Mark Zandi, chief economist at Moody's Analytics.
In Philadelphia, home sales were down nearly 20% in September compared to the same time last year, according to Redfin.
"The move-up buyer is not moving up," said veteran realtor Maria Quattrone, who owns RE/MAX@HOME.
And yet it could be worse. Economists say if mortgage rates drop, more homebuyers would likely enter the market, driving sale prices even higher as a result of increased competition.
Regardless, Fairweather said affording a typical home will remain challenging for at least the next few years, in part because not enough homes are being built to meet the demand.
"We have a huge hole when it comes to the supply of homes. So it's going to take more than just one year of building. We need continued years of building," said Fairweather.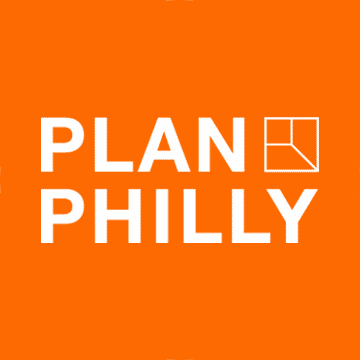 WHYY is your source for fact-based, in-depth journalism and information. As a nonprofit organization, we rely on financial support from readers like you. Please give today.