The Philadelphia Phillies beat the San Diego Padres to win the National League Championship for the first time in 13 years, advancing to the World Series.
Citizen Bank Park exploded in cheers following Sunday's 4 to 3 win.
Mike Di Ianni was among hundreds who soaked in the team's victory outside the stadium.
The last time the Phillies made it to the World Series, in 2009, Di Ianni was in middle school.
"It kind of gives you a good perspective of what you can appreciate with this," Di Ianni said. "And, you know, me being a big baseball fan and being just as hungry for this city to have this, it's unbelievable."
Celebrations spread well beyond the ballfield Sunday night. Cheers could be heard echoing through a packed Broad Street Line, many headed straight to City Hall where the party continued on Broad St. and surrounding streets. Philadelphia police and emergency officials shut down city streets as fans blocked intersections with marching bands and fireworks, while others simply basked in the historic victory.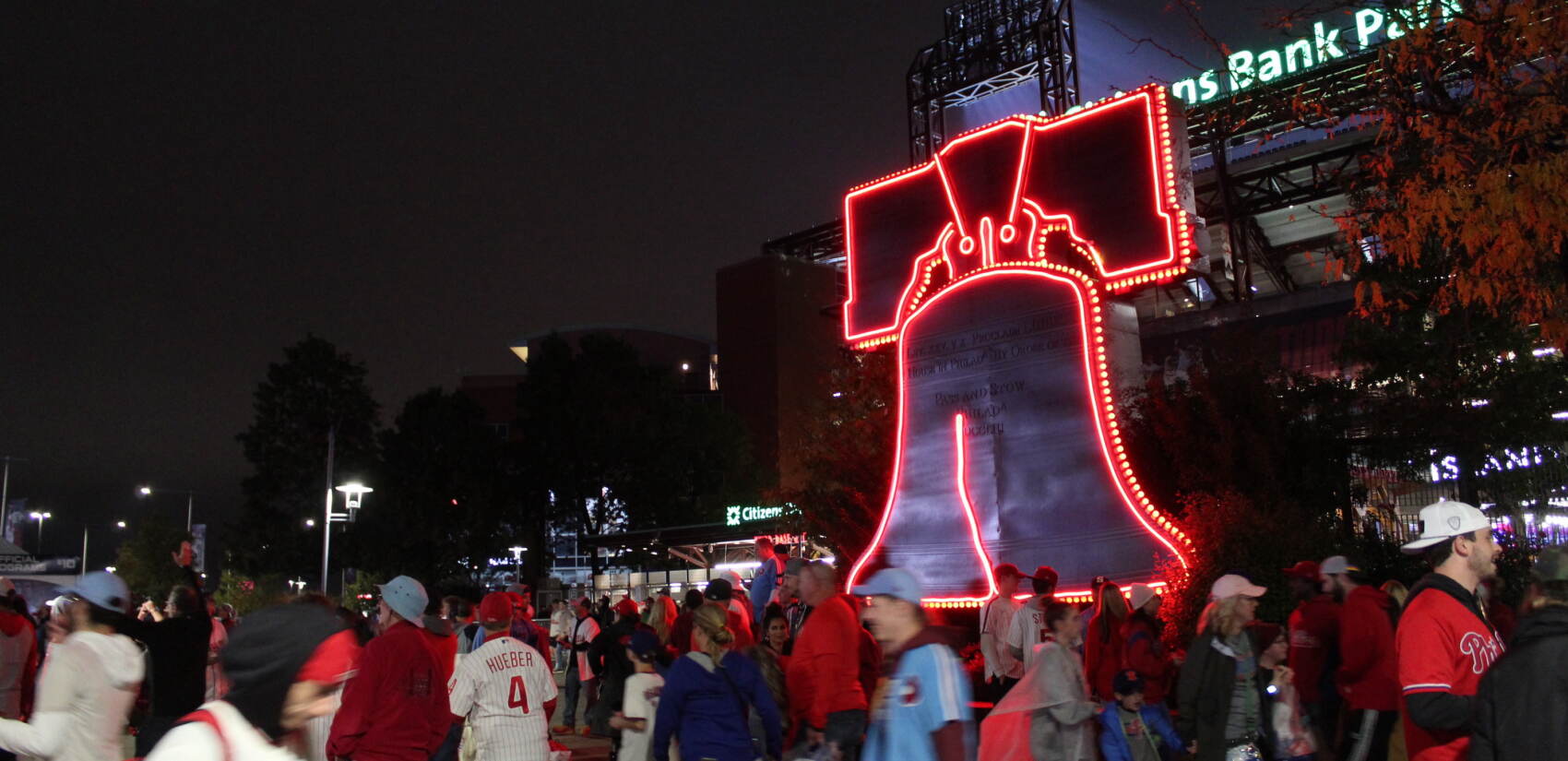 Liam Holmes was with his friends in the middle of the street, and said he was still in shock over an hour after the game ended.
"It's literally like a dream, like I'm here, and I still don't believe it," Holmes said.
Jack Onzik was also taking in the sights, and he reflected on the challenges Philadelphia has faced in the last year, specifically gun violence and the pandemic.
"This is what we need to turn the city around," Onzik said. "We have this in common at the end of the day."
The excitement prior to Game 5 had city officials exercising caution. Streetlights and poles throughout Philly had been "greased" to prevent fearless fans from climbing them while celebrating.
The Philadelphia Police Department also warned homeowners and businesses about large crowds gathering before and after the game. Police had set up barricades along the street.
Fans gathered outside Citizen Bank Park long before Game 5 even got underway.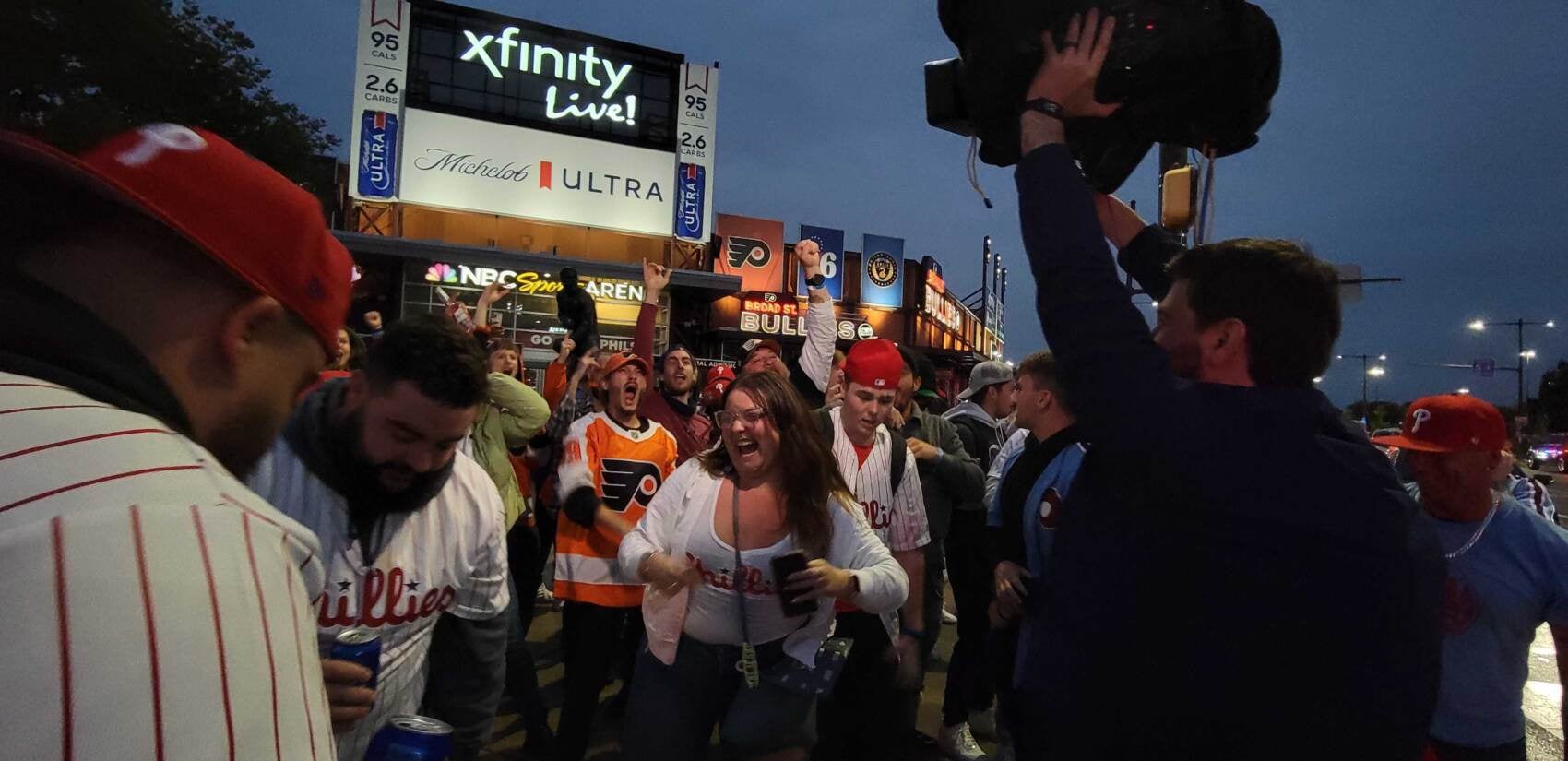 Marcello Ciurlino was wearing his 2008 World Series jacket during Sunday's pre-game celebrations. That was the last time the Phillies won the "Fall Classic," but he said the mood of the city between now and then has intensified.
"The whole city, I've never seen it like this, even in '08, it wasn't this crazy," Ciurlino said. "[The] city's grown a lot and I think it's really taken over. We have good, great fans here."
This is the Phillies' first postseason appearance in more than a decade. The last time the Phillies won the World Series was in 2008.
The World Series kicks off on Oct. 28. Games will be broadcast nationally on FOX.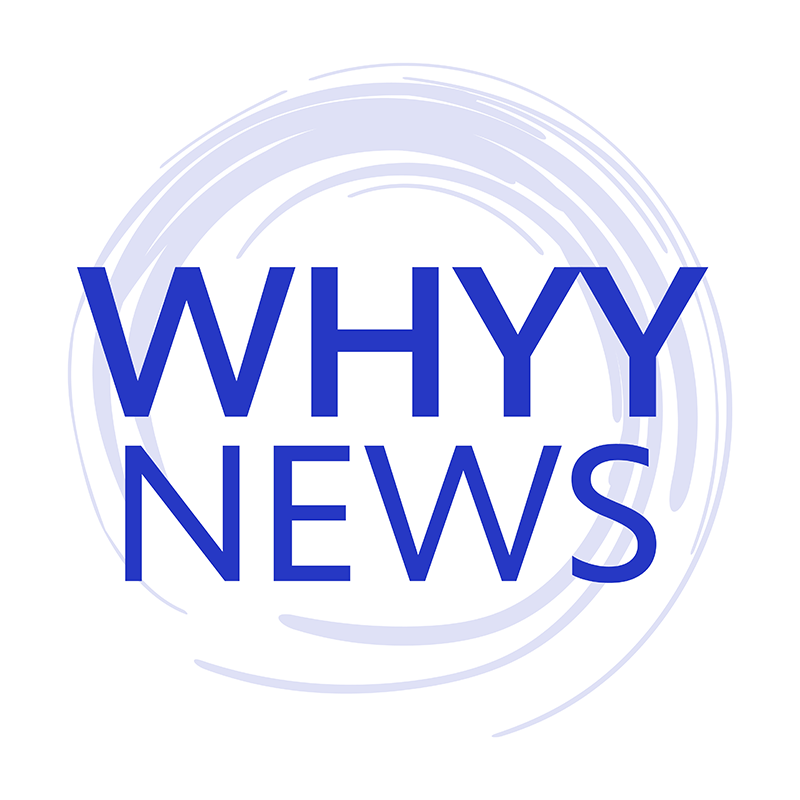 Get daily updates from WHYY News!
WHYY is your source for fact-based, in-depth journalism and information. As a nonprofit organization, we rely on financial support from readers like you. Please give today.