Turn out your lights to help save birds migrating through Philly
Lights Out Philly started after a mass collision event killed over 1,000 birds. This year, conservationists want your help protecting migrating birds.
It's spring migration season, which means millions of birds could make their way through Philadelphia in the coming weeks. Some could get hurt or die crashing into buildings — but you can help keep them safe, just by turning out your lights.
"Everyone's home matters," said Keith Russell, program manager for Urban Conservation with Audubon Mid-Atlantic. "Every commercial building, industrial building, every high-rise."
Between April 1 and May 31, an initiative called Lights Out Philly encourages building owners and managers to turn out lights at night, both inside and outside of buildings. It runs again for several months during the fall.
The effort — organized by the Academy of Natural Sciences of Drexel University, Delaware Valley Ornithological Club, Audubon Mid-Atlantic, and two local Audubon Society chapters — started last year in response to a mass collision event on a cloudy night in October 2020 that killed more than a thousand birds in a small area downtown.
"It was during the peak of fall bird migration, and these birds were attracted to some of our tallest buildings with the brightest lights," Russell said.
Philadelphia is located on one of the country's four major migration "flyways." Birds traveling through Philly in the spring and fall use the stars to navigate. But on cloudy nights, these are harder to see, and birds can get easily disoriented by city lights.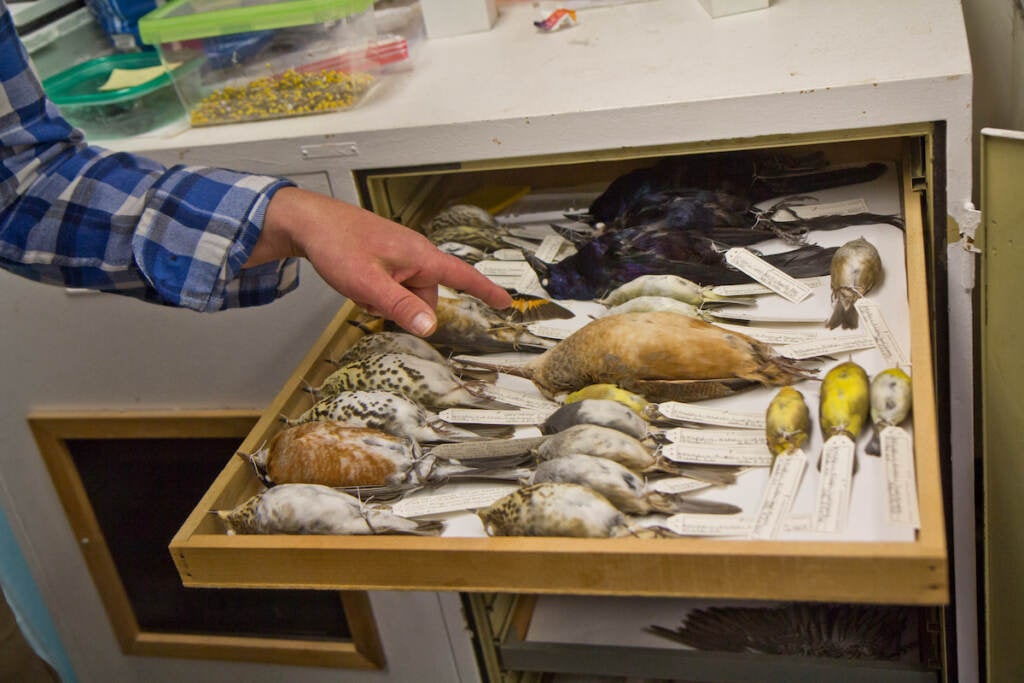 "They can be drawn really, really powerfully to bright lights. And under those conditions, you can have mass collisions of hundreds or thousands of birds crashing into buildings," Russell said. "It seems a little nonsensical that they would just go flying into brightly lit things, but they do."
This can mean birds trying to fly through windows at night. Or they might crash into glass the next morning, said Navin Sasikumar, secretary of the Delaware Valley Ornithological Club.
"They see some reflection on the glass, for example, and think, ok, they can fly through that," he said. "Maybe it's just there are plants inside, and they think, ok, I can rest here. And then they go, hit the glass."
Is Lights Out working?
In just its second year, it's too soon to say for sure whether Lights Out Philly is significantly reducing bird deaths. But a group of volunteers is gathering data to eventually find out.
The volunteers go out early in the morning to count dead and injured birds near participating buildings. Last fall, they found promising results around a particularly glowy glass cube near Suburban Station, Russell said.
"We definitely saw some big drops in the number of birds at the building, where we had the most light reduction," Russell said.
Philadelphians can help gather more data. Sasikumar recommends using the platform iNaturalist to track and share your observations, particularly to the Bird Safe Philly Bird Strikes Project.
"So people will know if there are hot spots for bird collisions that might need more monitoring," Sasikumar said.
How to get involved
Dozens of cities nationwide have Lights Out initiatives. Philadelphians can sign up to participate on Bird Safe Philly's website (you can turn off your lights without signing up, too!).
Owners or managers of commercial buildings are asked to turn off exterior decorative lighting and shield necessary exterior lights so the light points down. They're also asked to reduce lobby lighting where possible, turn off lights on upper floors, and use area or task lighting for workers staying late. Residents should also close their curtains if they need lights on inside, and put outdoor lights on motion sensors or timers. Turning off lights is also good for lowering emissions and electricity bills.
"Anybody that owns or manages a building that can turn lights out, will be doing something to prevent these collisions," Russell said.
Around 100 buildings — residential, commercial and municipal — participated in Lights Out Philly last year, Russell said.
Since birds can crash into glass during the day too, turning lights out is only part of the solution.
Russell recommends using stickers, markers or string to make patterns on windows. Dots or stripes work best, about 2 inches apart. Steer clear of decals spaced further apart, like hawk silhouettes, because birds will just fly around them.
"Lights Out — it's very helpful, but it doesn't solve the entire problem," Russell said.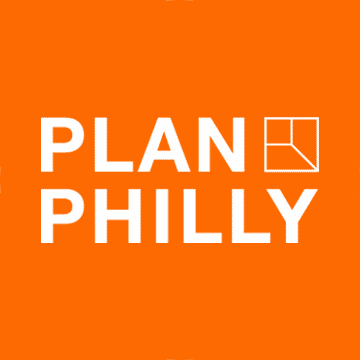 WHYY is your source for fact-based, in-depth journalism and information. As a nonprofit organization, we rely on financial support from readers like you. Please give today.