Philadelphia district officials to meet with air quality specialist over new purifiers
Philadelphia Superintendent William Hite and other school officials have agreed to meet with an air quality specialist after he criticized the district's new purifiers.
This story originally appeared on Chalkbeat Philadelphia.
Superintendent William Hite and other district officials agreed Friday to meet with a specialist on indoor air quality after he publicly criticized the air purifiers the Philadelphia school district plans to buy as insufficient for classrooms and even potentially harmful.
Michael Waring, a professor of environmental engineering at Drexel University, wants to discuss what he believes are cheaper and more effective alternatives.
Officials announced Thursday that the district will spend $4.5 million in COVID relief money to purchase thousands of air and surface purifiers and install them in every city classroom. After reviewing the three purifier models the district selected, Waring tweeted that the decision was a "colossal mistake." He posted on Twitter that "they will not reduce COVID transmission" and could emit oxidizers including ozone, "which are harmful to human health."
The district did not respond Friday when asked to elaborate about how and why these products were chosen. Spokesperson Monica Lewis said that the district "appreciates the fact that Mr. Waring is interested in the safety and well-being of our students and staff and look forward to having an opportunity to meet with him to discuss this matter."
At Thursday's press conference, where models of the purifiers were on display, Hite said that "families, staff and students can be confident that we are taking the necessary steps to prioritize their health and well-being."
In an email to Chalkbeat, ActivePure, which developed the technology used in the devices that the district plans to purchase, said their products had been validated by the Federal Drug Administration, or FDA.
"The seven-year process essential for FDA clearance tested the unit with ActivePure to ensure that it was safe and effective," the email said. "Testing proved its effectiveness against six clinically relevant pathogens, and its safety including no creation of ozone or byproducts."
Its technology, the statement said, "puts back into the air the same therapeutic molecules that make our outdoor air safe."
Ventilation became a key issue in the reopening debate in Philadelphia last year, when many parents and teachers insisted that the district's aging buildings didn't have adequate ventilation to curb the spread of COVID-19. Most classrooms eventually met district ventilation standards, but had air circulation rates far below what experts said was necessary to curb the spread of a contagious disease.
Along with social distancing and wearing masks, ventilation has been a critical part of COVID prevention in schools, with school districts across the country, including New York City and Newark, buying a variety of air purifiers and hurrying to upgrade and repair ventilation systems in school buildings. The Centers for Disease Control and Prevention has said that high-efficiency particulate air filters, or HEPA filters, are among the most efficient at capturing human-generated viral particles.
The School District of Philadelphia purchased 3,000 window fans in February to improve ventilation in its occupied classrooms, but parents and teachers savaged the move on social media, leading the district to abandon the fans and purchase air purifiers for the coming year.
But Waring said the air purifiers the district announced Thursday — and described on the district's website as "NASA technology"— are problematic for a number of reasons. Waring, who is the director of the Building Environment Lab at Drexel, said one of the purifiers, an Aerus that uses ActivePure Technology, can aggravate breathing conditions, such as asthma.
He also said none of the purifiers generate enough air flow to effectively remove viral particles. For the average-sized district classroom — which is 700 to 800 square feet, although sizes vary across buildings — Waring said you'd want about 500 cubic feet per minute of airflow. That number also can be affected by the height of the ceiling, according to the CDC.
There are many purifiers on the market that provide five times more air flow, he said. Those purifiers have filters that use HEPA technology, he said. ActivePure uses oxidation to clear the air of particles, not HEPA.
"It's a huge missed opportunity to, for less money, buy units that performed 10 times better and also had no negative impact," Waring said.
Jerry Roseman, the Philadelphia Federation of Teachers' director of environmental science, also said commercially available air purifiers are most effective in small rooms with only one or two people.
"These are for smaller spaces and for very low density, not rooms with 20 or 30 people in 800- to 900-square-foot spaces," he said. Roseman said the units that the district purchased last March from the same companies "did not seem to pose risks."
Roseman and Hillary Linardopoulos, the PFT spokesperson, said the union was not consulted by the district in choosing the purifiers, although union President Jerry Jordan said at Thursday's press conference that the purifiers would "solve any dispute about the need for ventilation in our school buildings."
Linardopoulos said that the union was encouraged by the district's decision to use purifiers as "another layer of protection" to maximize air quality in a room, including adequate air flow, masking, and social distancing, where possible.
"We were and are encouraged by the implementation of purifiers in every classroom," she said. "If there are concerns about these purifiers or their effectiveness, that's definitely something we'd want to explore more."
Waring said the district should move away from newer technologies like oxidization, and instead opt for purifiers that have HEPA filters, as recommended by the CDC.
Despite the backlash to the window fans, Waring said it also was a mistake to get rid of them.
"It's very, very likely that the fans that were discarded, that everyone thought was this unattractive low tech, the technology was better than what they've decided to go with," he said. "If it's not too late to reverse course, I think course should be reversed."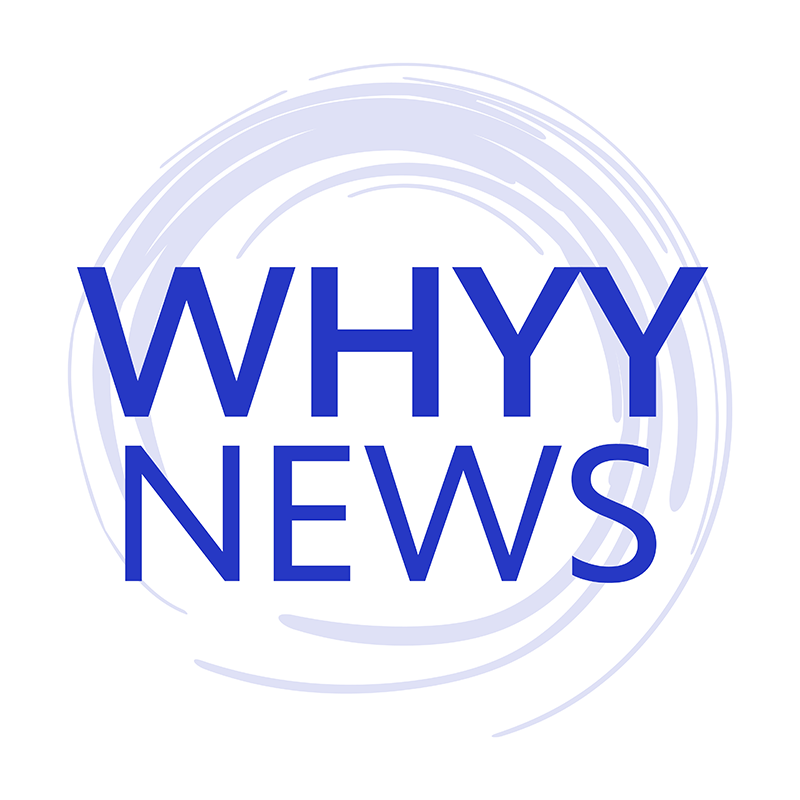 Get daily updates from WHYY News!
WHYY is your source for fact-based, in-depth journalism and information. As a nonprofit organization, we rely on financial support from readers like you. Please give today.