Philadelphia could host rail conference this spring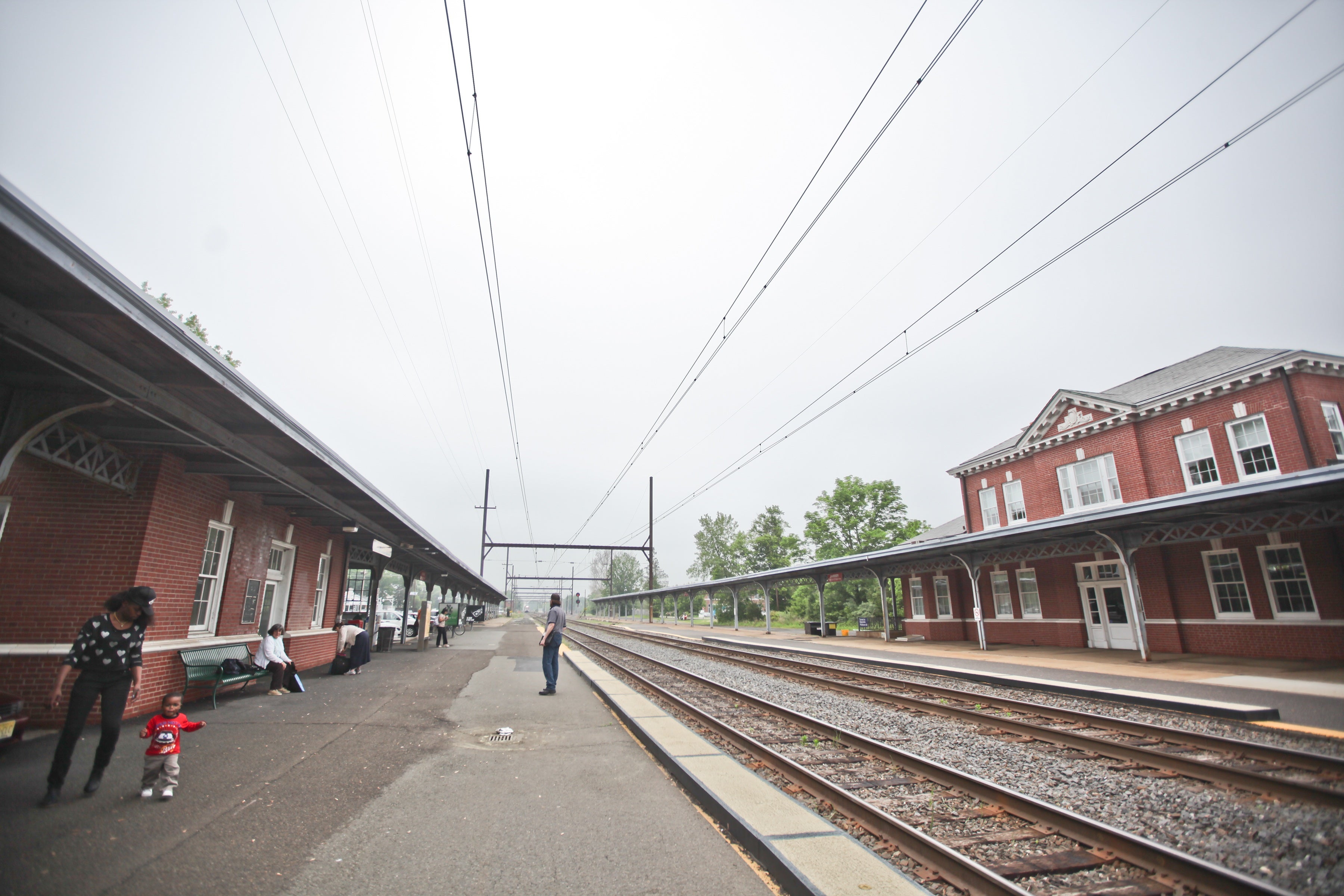 Rail advocates and transit supporters could come together for a national conference in Philadelphia this spring.
Thursday, members of the Rail Users' Network (RUN), a nonprofit dedicated to improving the country's passenger rail system, and SEPTA's Citizen Advisory Council (CAC) held a joint meeting at SEPTA's Center City headquarters. The meeting gave the groups an opportunity to meet officially for the first time, and by the end of the evening, those in the room agreed to work together to bring the RUN conference to Philadelphia this April.
"There are small groups all around the country trying to do the same thing, and all of them are having to reinvent the wheel," said RUN's Philadelphia-based board member Chuck Bode. "If we all unite across the country we stand a much better chance of getting somewhere."
RUN conferences aim to promote that united front. Typically the daylong conference includes two to three keynote speakers and three to four panels, which discuss best practices, possible alternative strategies and more. RUN held its most recent conferences in Chicago and Washington, D.C. and focused on promoting rail for economic vitality and mobility and making passenger advocacy groups heard.
"Hopefully SEPTA and this region won't be in crisis mode [this spring]" said Andrew Albert, RUN's vice chair.
Certainly if that is the situation at the time of the conference, SEPTA's funding picture will be a big part of the program, said RUN Chair Richard Rudolph.
While it is not yet official that RUN will hold the conference in Philadelphia, the RUN board members and SEPTA CAC members at Thursday's meeting agreed it is very likely. Over the next few weeks, the groups will work to solidify a date in late April, or potentially early May, and to bring the rest of SEPTA and the Delaware Valley Association of Rail Passengers (DVARP) on board.
Best practices, Amtrak's northeast corridor future
At Thursday's meeting, SEPTA's Mike Liberi, chief officer of surface transportation, and Amtrak's Harry Garforth, principal officer of northeast corridor service planning, gave presentations on topics that the Philadelphia-based conference could explore in greater detail.
Garforth, who recently retired from SEPTA after a 37-year career that he began as a bus driver and ended as a manager of rail planning, shared Amtrak's northeast corridor's current numbers and future plans.
In Pennsylvania, Amtrak runs more than 120 daily trains. Nearly six million passenger trips start or end in the state, and more than 2,600 Pennsylvania residents work for the rail provider. Philadelphia's 30th Street Station is Amtrak's third busiest station in the country.
Pennsylvania is an important piece of Amtrak's larger northeast corridor, which runs the length of the East Coast from Maine to Florida and carries 2,200 daily trains. Amtrak shares the corridor with eight commuter rail and six freight operators. With SEPTA alone, Amtrak shares 70 miles of track, which can at times cause scheduling and communications headaches.
If held in Philadelphia, the RUN conference would likely delve into issues surrounding Amtrak's high volume, expansion goals and plans to reduce shared right of way conflicts.
On behalf of SEPTA, Liberi shared a "very feel good story" – the story of SEPTA's success during the United States Golf Association's (USGA) U.S. Open event held at the Merion Golf Course in Ardmore, Pa. this past June.
When leaders of the USGA and Merion Golf Club were initially planning the event, they were not sure if SEPTA would fit into the US Open "experience." Liberi said event organizers told SEPTA that US Open attendees had "a level of expectation beyond what [event organizers] were calling average riders."
SEPTA wanted to show these groups that regular riders have high expectations too and that SEPTA is capable of being an integral part of large events like the US Open. By adjusting schedules, working with unions and promoting the Norristown High Speed Line and Paoli/Thorndale Line, SEPTA did just that.
"Ridership surpassed all expectations, including ours," Liberi said. "… It showcased what SEPTA can do."