'It's an experience, not a transaction': Despite closures, Center City retail rebounds closer to pre-pandemic levels
More than 175 new retailers, restaurants, and businesses have opened in Center City since 2020, getting Philly closer to its pre-pandemic retail occupancy rates.
Listen
4:27
Lactose-free cheese was the theme on a recent Thursday evening at the Philly Cheese School.
Julia Birnbaum laid out tasting plates for eight students in her storefront classroom at 9th and Bainbridge streets in South Philadelphia, and wrote the names of the varieties they would sample on a blackboard: Challerhocker, L'Amuse Brabander Reserve, Tickler Cheddar, and Cravero Parmigiano.
"We're going to take some time and really check in with our palates," Birnbaum told the students, as they took selfies and uncorked bottles of wine. "We're going to have kind of a conversation with what's happening on our tongue. I'm going to be asking you to look at these cheeses — tell me what you see. Smell these cheeses, what do you smell? And then taste some, of course, and tell me what you taste."
The lactose-free session was a specially requested variation on Birnbaum's weekly classes.
Birnbaum opened her school in July after a successful run giving online classes during the first two years of the pandemic.
Earlier this year, "the virtual well was drying up," she said, and people started asking if she would offer in-person classes. With several years of cheese experience at DiBruno Bros. and Murray's Cheese under her belt and a growing band of Instagram followers, she decided she was ready to find a brick-and-mortar location and sign a lease.
"It was time to make this jump. I turned 30 in 2021 — that was a big thing. I was like, all right, it's time to settle into this," she said. "Essentially, it's a dream that I've had. I've always wanted to have a business like this."
Birnbaum is not alone in seizing the opportunity to open her own business. Across the country, the last two years have seen historic highs in the numbers of newly formed businesses of all kinds, including shops and restaurants.
In Philadelphia, they have contributed to a gradual refilling of the vacant storefronts that proliferated after the pandemic hit. In Center City, the retail occupancy rate recently reached 81%, according to a new report released this week by the Center City District.
That's still below the pre-pandemic figure of 89%, but well above the low of 55% in June 2020, when commercial districts around the city saw looting and damage during the civil unrest that followed the murder of George Floyd.
'Creative destruction'
More than 175 new retailers, restaurants, and service-oriented businesses have opened in the core of Center City since 2020, and at least 47 more are expected in the coming weeks and months, said Prema Katari Gupta, Vice President for Parks and Public Realm at the Center City District.
"We're in our second straight year of net positive openings, which means that more businesses have been opening than closing, despite what the perception might be," Gupta said.
Taxable retail sales for the third quarter of 2022 reached 88% of 2019 levels in Center City, while sales at bars and restaurants were at 87%.
The surge of new businesses has been supported by a partial return of pedestrians. Downtown foot traffic last month reached 73% of October 2019 levels, the report says. Driven by the growing number of people living in Center City, residential foot traffic climbed to 119% of pre-pandemic numbers.
However, the number of commuters on the street was still stuck at just half of the previous level, as working from home has become the norm for many companies.
In addition, a number of prominent stores have shut down in the last couple years, including Ann Taylor, Banana Republic, Gap, J. Crew, Old Navy, and several Rite-Aid, Starbucks, and Wawa locations. Gupta attributed the closures to "creative destruction" in the retail industry that was hastened by the crises of 2020, but said they do not reflect broader economic problems.
"A lot of the companies that were ailing before the pandemic really got clobbered when everybody got sent home," she said. "A lot of those spaces have been backfilled by what the industry calls 'digitally native brands' — the folks that show up on your Instagram feed. They have been making the transition over time to brick-and-mortar spaces."
She mentioned brands like Brooklinen, Faherty, Glossier, and Gorjana that have opened stores on Walnut Street, while also noting the opportunities that real estate turnover presents for locally based, non-chain retailers.
"What we like seeing is a lot of independents maybe being able to get more favorable lease terms and move up to a larger space, or move into a more prominent location," she said.
Gupta acknowledged concerns that a recession could be coming as the Federal Reserve hikes interest rates to fight inflation. Nationally, big tech companies like Amazon, Facebook, and Google have laid off or are reportedly planning to let go thousands of workers.
She believes that Philadelphia's diverse base of employers, including the "eds and meds" combination of colleges and hospitals, should insulate it from the job losses and economic volatility other cities may face.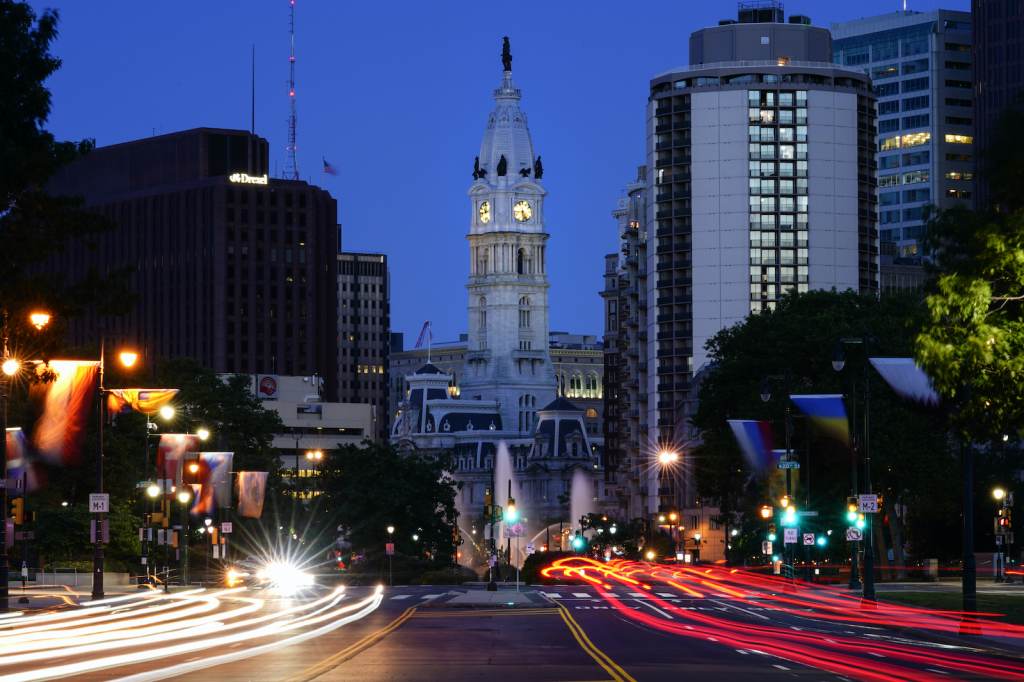 A wellness trend
So far, at least, any softness in the economy does not seem to be hurting street-level retailers. Gupta said sales forecasts are strong for the holidays and beyond as residents look to Center City and other shopping districts as places to gather and people-watch.
"People crave togetherness. We've all been alone and isolated for a lot of years in varying forms, and shopping has become an experience," she said. "At the end of the day, that's what brick-and-mortar shopping is. It's an experience, not a transaction."
Gupta said certain types of businesses particularly benefit from that dynamic, including so-called "edutainment" providers like Julia Birnbaum's cheese school. Wellness-oriented retailers that offer people ways to take care of themselves are also seeing an uptick in growth, she said.
The wellness trend has paid off for Nakia and Taahirah Stith, who run Dope Botanicals near Rittenhouse Square. Since the sisters opened their herbal apothecary a year ago, they have done even better than they had originally hoped, they said.
"It's been very exciting to watch the growth of the business in turbulent times," Nakia Stith said. "But we knew that we had a point of view in herbalism, and we knew that we had products that people could only get from us."
The Stiths offer organic herbal tonics and elixirs in the form of teas, lattes, and smoothies, along with supplements and health remedies. They spent five years looking for a location they could succeed in before finding their space on 20th Street, they said.
Shortages and supply chain problems have been challenges, they said. They've coped with rising prices for commercial refrigerators and struggled at times to find materials like black plastic, plywood, and glass containers. But business has been strong because they have an enthusiastic customer base that appreciates the benefits of their innovative products, they said.
"People come here to enjoy community but also to work with nature in a way that keeps them steady. No matter what's going on, no matter what the news says, no matter how it feels outside, you come to Dope Botanicals to feel and heal good," Nakia Stith said.
She said it's not only gratifying to have a thriving business after what everybody's been through the last couple of years, but also see other new, locally based entrepreneurs succeeding at the same time.
"People are taking a chance that they may not have taken before, because you realize how precious and finite time really is. 'I wanted to do this thing, I might as well try it,'" Nakia Stith said. "A lot of people are stepping out on their dreams and figuring out what they need to do to succeed, and good ways to make it happen."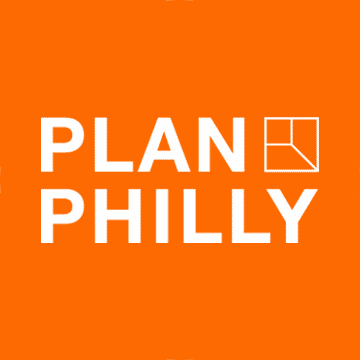 WHYY is your source for fact-based, in-depth journalism and information. As a nonprofit organization, we rely on financial support from readers like you. Please give today.