Philly-area job recovery outpaces New York City, D.C., and Baltimore
Even leisure and hospitality, which has been slower to recover since the pandemic began, has seen a full recovery.
The Philadelphia-Camden-Wilmington metro area added 90,600 non-farm jobs over the past 12 months through May for a total of 3 million jobs, according to recently released U.S. Bureau of Labor Statistics data.
Of the jobs added over the past year, major drivers were in health care and hospitality. Health services and private education added 31,600 jobs, while leisure and hospitality added 24,200 jobs.
Health services and private education, which are lumped together, account for 705,100 jobs across the region, data shows.
Leisure and hospitality, which has been slower to recover since the COVID-19 pandemic began three years ago, has added back all jobs lost across the Philadelphia metro area.
That sector employed 286,000 workers as of last month, up from 261,800 last year and surpassing its peak of 284,400 workers in May 2019.
"Philadelphia has outperformed all of its Northeast peers in terms of job growth, having recovered its pandemic jobs in late 2022," said Barbara Denham, senior economist for cities and regions at Oxford Economics. "The Philadelphia MSA is ahead of the U.S., but Philadelphia city is slightly behind in terms of recovering its jobs, but it's doing well in almost every industry."
Meanwhile, cities like New York and Washington D.C. just added back lost jobs since the pandemic began and Baltimore still lags behind, Denham said.
Some markets are recovering faster, she said.
"Places like Camden County and Gloucester County are doing the best," Denham said. "Montgomery and Bucks County are doing second best. And then Philadelphia is still doing pretty well."
Government, which includes public education jobs, added 6,400 workers for 338,200 jobs overall. Trade, transportation, and utilities added 5,300 jobs for 549,900 jobs total. The other services sector also added 4,500 jobs over the year, totaling 123,900 jobs.
Manufacturing added 2,900 jobs, for 182,100 jobs in all; financial activities added 3,000 jobs for 229,100 jobs; professional and business services added 8,800 jobs for 510,200 jobs; information added 1,000 jobs for 54,900 jobs; mining, logging, and construction added 2,900 jobs for 127,600 jobs overall.
The unemployment rate across the Philadelphia metro area dropped to 3.6% last month, down from 4% in May 2022. The unemployment rate statewide was 4% down from 4.3% last May. The U.S. unemployment rate was 3.7% last month, up slightly from 3.6% in May 2022.
There continue to be some headwinds, such as inflation, higher interest rates, and wage growth being stymied by a higher cost of living. In recent months, at least, inflation has been slowing down.
One economic driver that has likely changed since the pandemic has been the lack of business travel, Denham noted.
"Many people are spending money and dining out and traveling but we're still not seeing that business travel that we used to get," she said. "And we're not getting as much international travel. That's going to take much longer to recover."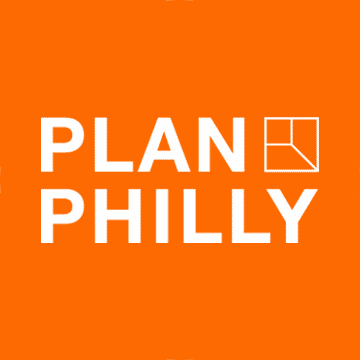 WHYY is your source for fact-based, in-depth journalism and information. As a nonprofit organization, we rely on financial support from readers like you. Please give today.