Perhaps it's time to re-evaluate the pre-eminence of high school sports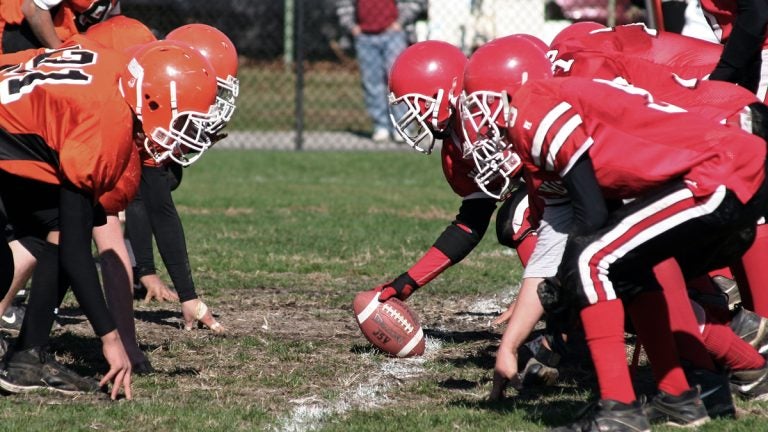 Last week seven high school football players from Sayreville War Memorial High School were charged with aggravated criminal sexual contact through a series of brutal hazing rituals. This wrenching news made headlines in the New York Times, CNN, London's Daily Mail, and Australia's International Business Times. If you google "Sayreville War Memorial High School + hazing" you'll get over one million hits.
The plethora of news reports describes the details of the Sayreville assaults that occur every year in the beginning of the football season. First a senior player howls and turns out the lights in the locker room. Then, according to a parent of a player who requested anonymity, "in the darkness, a freshman football player would be pinned to the locker-room floor, his arms and feet held down by multiple upperclassmen." After that, the victim would be hauled to his feet and one of the perpetrators would force his finger into the victim's rectum and then stick that finger in the victim's mouth.
In the aftermath, some New Jersey legislators, parents, teachers, and administrators are wondering if our cult of Friday Night Lights has gone too far.Now, to be sure, high school football is a great source of community spirit and pride for many towns. The Sayreville Bombers are widely celebrated in this Middlesex County town for having won three state sectional championships over the past four years. Athletic programs can instill discipline, teamwork, and healthy lifestyles. On occasion, a player will win a scholarship to college. Some disaffected students stay in school just to play ball at the end of the day. And let's assume that the vast majority of football coaches don't leave players unattended in the locker room, as did Sayreville veteran football coach George Najjar. (He's been suspended as coach but continues to teach gym at the high school.)
But perhaps it is time to reevaluate the preeminence of high school athletic programs, particularly their impact on school schedules. After all, are schools in the business of fostering academic achievement or athletic prowess?Homeroom for Sayreville War Memorial High School students begins at 7:45 a.m. That's really early for teenagers. In fact, a recent report from the American Academy of Pediatrics recommends that high school students are best served academically by a start time no earlier than 8:30 a.m., due to a combination of sleep needs, adolescent hormones, and circadian rhythms.
But Sayreville has to start school early in order to accommodate the temporal demands of sports and other extra-curricular programs. Therefore, students are dismissed every day at 2:30 p.m., leaving a shorter than average school day of six hours and 45 minutes for academics, lunch, gym, and electives. (The average school day in N.J. is seven hours and six minutes.) But it's enough time for the Sayreville Bombers, who represent a tiny fraction of Sayreville's high school enrollment, to arrive punctually at practice and/or games, which can start as early as 3:45 p.m.
Is a school's primary mission to promote learning or to accommodate athletic schedules?
In the wake of an American Academy of Pediatrics' report tying school start times to adolescent needs, Senator Dick Codey recently introduced a bill that would "direct the Department of Education to conduct a study on the issues, benefits, and options for instituting a later start time to the school day in middle school and high school." Reaction has been mixed. Cinnaminson Superintendent Salvatore Illuzzi told the Philadelphia Inquirer that "the problem is and always will be, until all schools that could possibly be in some form of competition, athletic or academic, agree to a change in hours, it will not work." In other words, within the realm of school schedules, athletics trumps academics.
Perhaps we need to stop thinking about this as something other than a zero-sum game. Could school sports teams and extracurricular clubs meet before the formal beginning of the school day? Should games be scheduled only on weekends or in the evenings? Should high school athletics be run through counties rather than schools?
Unlikely, I know. It's practically unpatriotic to suggest options other than our current paradigm. And who's to say that an academically-driven schedule in Sayreville would have protected those boys from criminal assault? But our Friday Night Lights fixation is getting in the way of student learning.
__________________________________________________
Laura Waters is vice president of the Lawrence Township School Board in Mercer County. She also writes about New Jersey's public education on her blog NJ Left Behind. Follow her on Twitter @NJLeftbehind.