Performers sought to 'rock the line' at Philly-area early voting and polling sites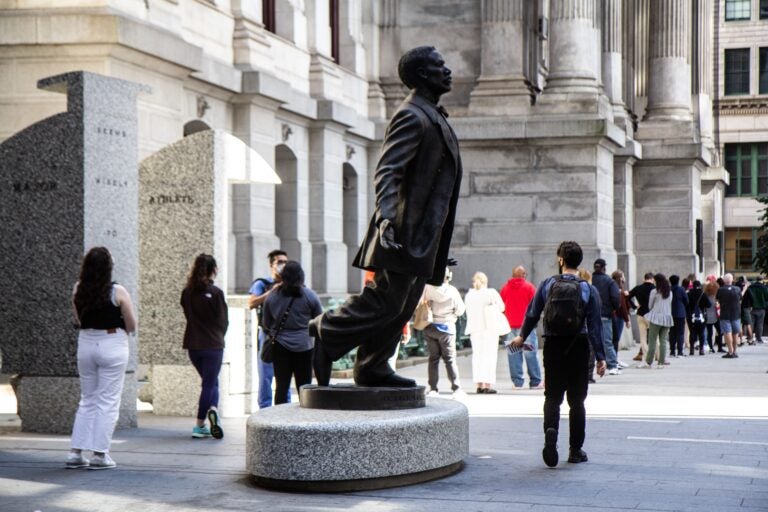 Ask us: What do you want to know about voting and the 2020 election?
A pair of West Philadelphia organizers are putting out an open call for performers to entertain Pennsylvanians waiting in line to exercise their right to vote.
With long early voting lines and high turnout expected for next month's general election, Philly performers will host "Rock the Line" shows throughout the region.
The performances will take place at early polling sites from Sunday, Oct. 25 through Tuesday, Oct. 27, and at the polls on Election Day.
A joint effort by Julie Lipson, of the children's music group Ants on a Log, and Sam Chenkin, of the nonprofit Reclaim the Sector, Rock the Line is looking for performers of all stripes — including musicians, circus performers, comedians, dancers and beyond.
Organizers say the goal is to keep up morale so voters stay in line.
"Artists have the ability to change the environment around us," Lipson said in a press release. "If we can shift voting from a chore into a joyful community process, we imagine that will help turn out Philly voters."
The sidewalk performances will be broken out into two-hour time slots.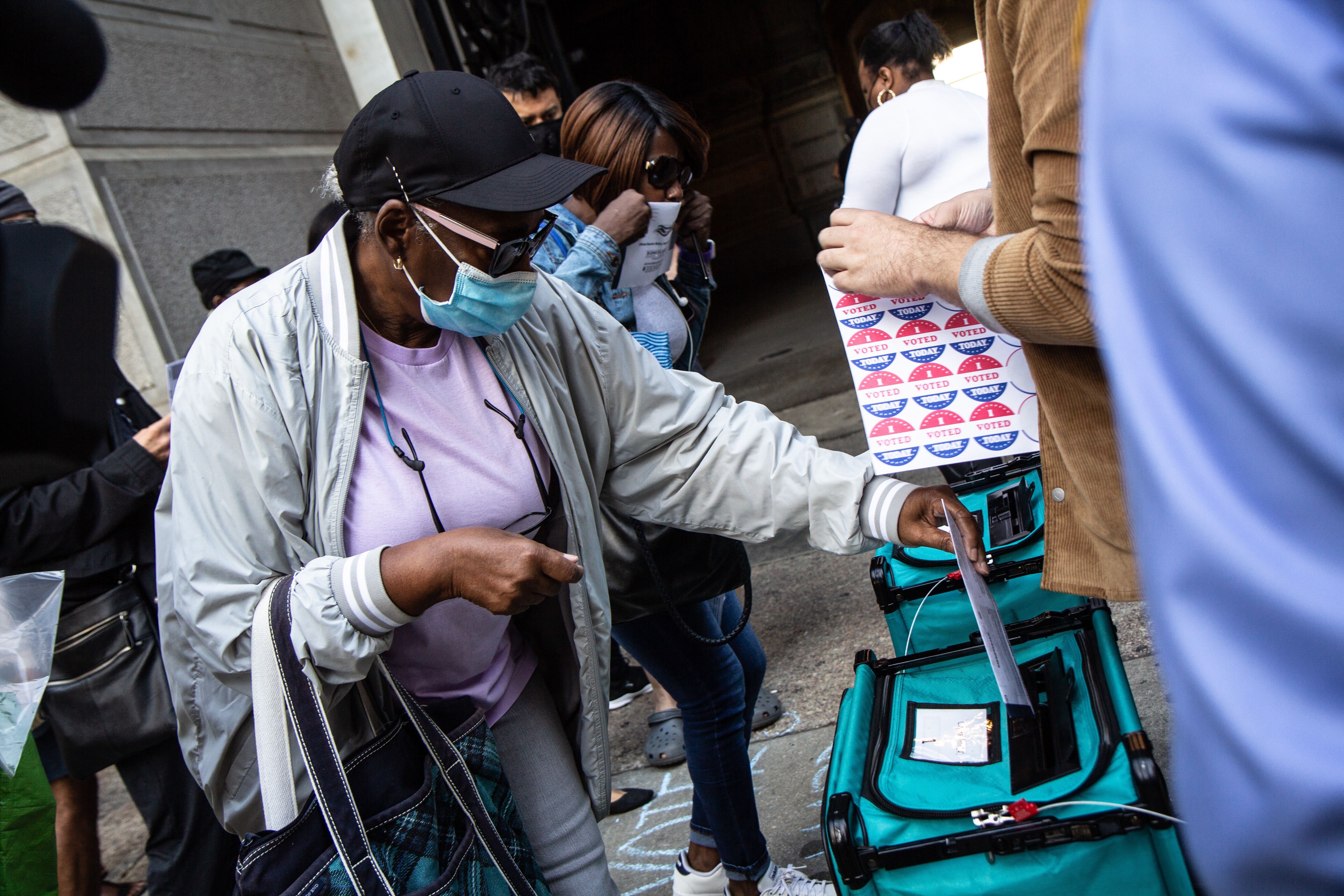 Performers must keep their facemasks on at all times, "perform without amplification" and stay 10 feet away from foot traffic.
Rock the Line is also collecting funds to provide Lyft rides to performers who need to hitch a ride to the polls on Nov. 3.
Interested performers can sign up to volunteer online. Non-performers may also volunteer to help with the events.
Voter info & resources