Pennsylvania's obesity rate rises to 30 percent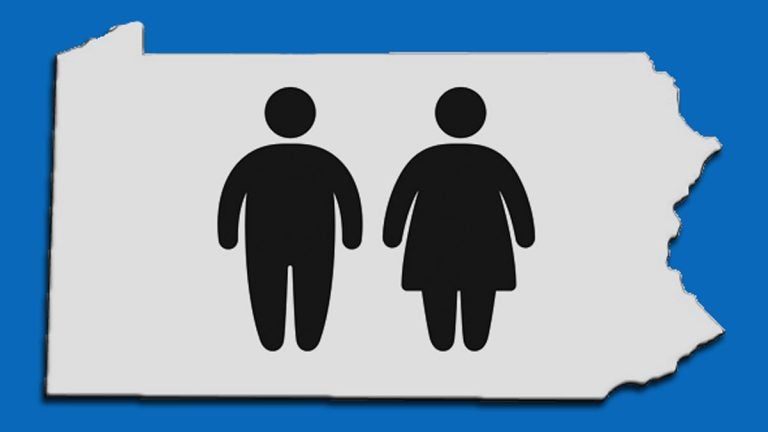 Obesity has been on the rise across the country for more than 20 years, and Pennsylvania's rates have followed suit.
Thirty percent of adults in Pennsylvania are obese, according to the annual state of obesity report  released by the Robert Wood Johnson Foundation and the Trust for America's Health. That's up from just 10 percent 20 years ago. The state hasn't been immune to national trends — increased screen time, more fast food, less exercise and quicker meals — that have all contributed to more overweight people. The state's obesity rate is now the 25th highest in the United States.
Calling the rate "troubling," John Auerbach, the president of Trust for America's Health, adds that now is not the time for despair. Programs and policies aimed at promoting health are starting to show success, he said.
"There is an indication that the efforts … are beginning to show some signs of having an impact, because the rates of increase are leveling off," Auerbach said.
He was referring to efforts such as Get Healthy Philly — a coordinated public health initiative that started in 2010. The program has helped low-income people shop at farmers' markets by allowing them to pay with Supplemental Nutrition Assistance Program benefits and gotten healthier foods in public schools.
Newer policies will start to pay off as well, said Auerbach, including the city's sweetened-beverage tax.
But without a sustained commitment, he said, rates of obesity will continue to rise.
"We need to make sure those programs not only continue, but increase. And if we do that, then we think it's likely that in Pennsylvania those rates will go down," he said.
Support must come from the federal government as well, the study authors said. They recommend expanding health care coverage and care, as well as investing in prevention efforts nationally.
Across the region, Delaware has the highest obesity rate at 30.7 percent. New Jersey's is the lowest at 27.4 percent.
West Virginia had the highest rate of obesity in the nation — at 37.7 percent. Kansas experienced a decline by a few percentage points, after working with the Centers for Disease Control to create obesity prevention efforts across the state.