PennDOT rehabilitating and extending Adams Avenue, fixing major sinkholes under US-30 near Exton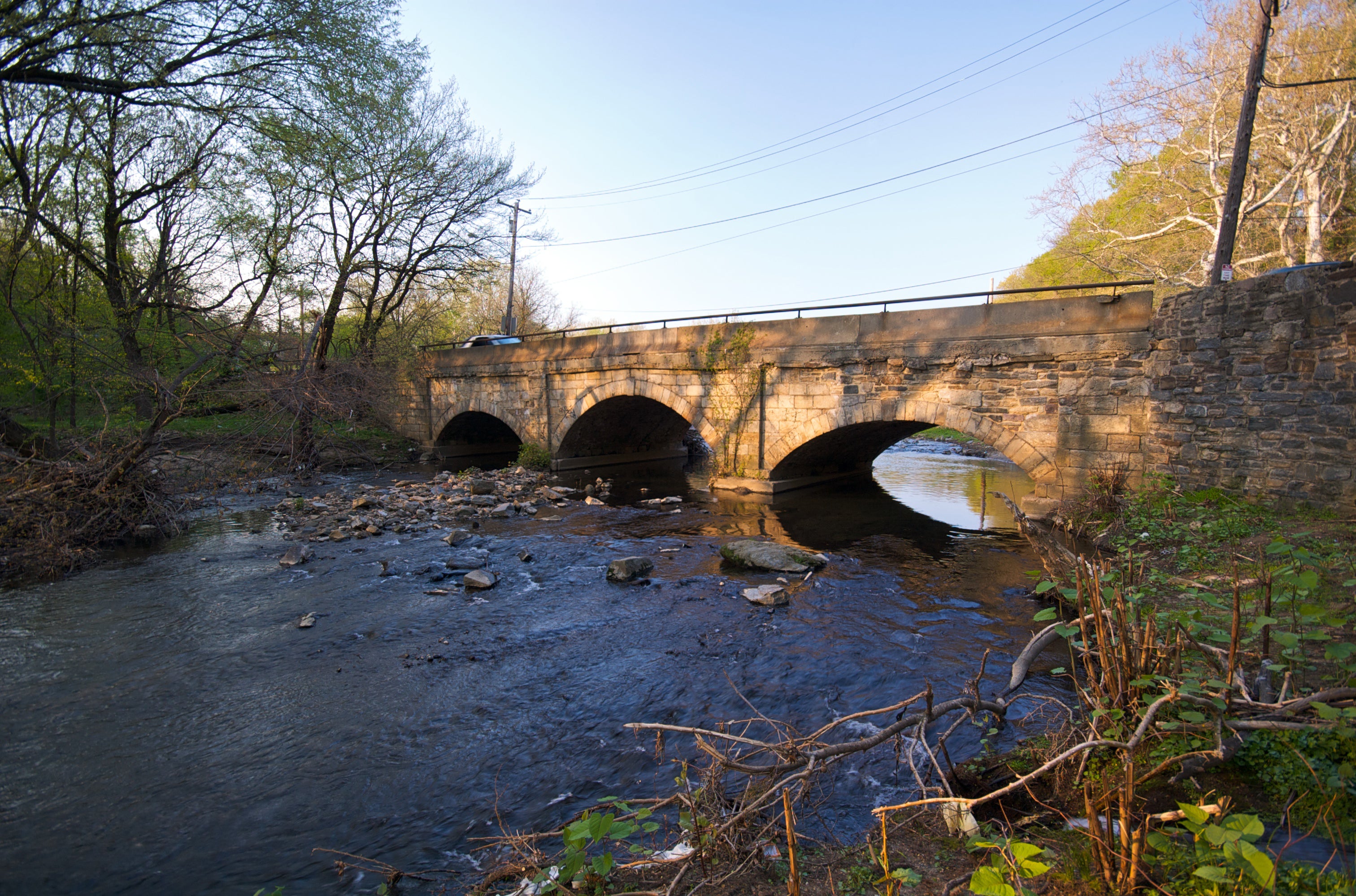 Last week the Delaware Valley Regional Planning Commission (DVRPC) approved PennDOT's request to expedite a pair of construction projects on Adams Avenue in Bridesburg. One project will see the historic Adams Avenue Bridge rehabilitated, and the other will extend the street from Torresdale Avenue to Aramingo Avenue and new ramps being built as part of PennDOT's major reconstruction of I-95 throughout Philadelphia.
As the region's metropolitan planning organization, DVRPC develops and maintains the Transportation Improvement Program, a federally-mandated list of every transportation improvement priority in the area. This means DVRPC has to sign off on new transportation projects or major changes to existing projects.
Both of the projects on Adams Avenue were originally planned to be done a few years from now, but will now begin later in 2016.
Adams Avenue currently ends just east of Torresdale Avenue. The project to extend it to Aramingo and then connect it to new ramps on I-95 was originally scheduled for 2019, but PennDOT's engineers decided to advance construction on this project to effectively combine it with an adjacent one.
The Adams Avenue Connector, as it's being called, will be one lane per direction with traffic signals at Torresdale and Aramingo Avenues, and will pass under the Amtrak bridge. It will provide a new connection from Torresdale to I-95 and the Betsy Ross Bridge. As part of the $19.3 million project, a parallel strip of the Frankford Creek Greenway trail will be be built as well.
On the other end of the street, the Adams Avenue Bridge over the Tacony Creek will begin major rehabilitation work this year instead of 2019. The three-span stone masonry bridge, built in 1901 and last reconstructed in 1942, is in worse condition than previously thought, necessitating sooner repairs.
The Pennsylvania Historical and Museum Commission has said that the rehabilitation plans will have "No Adverse Effect" on the bridge. Listed on the National Register of Historic Places, the bridge cares more than 16,000 vehicles per day. Construction is expected to last two years and cost $4 million.
The DVRPC also approved $3 million in new funding to repair a pair of sinkholes underneath the Exton bypass. PennDOT performed emergency repairs when the sinkholes—one 13 feet deep, the other 55 feet deep— first opened two years ago, but the problem has persisted. PennDOT will address the drainage issues causing the sinkholes, which are a problematic product of the Delaware Valley's karst geology: deposits of water-soluble limestone that can erode over time and underneath the surface. PennDOT will fill the sinkholes, pour pervious cellular concrete above them, and improve drainage to stop the erosion. PennDOT is soliciting bids now and expects construction will finish sometime in the fall.
WHYY is your source for fact-based, in-depth journalism and information. As a nonprofit organization, we rely on financial support from readers like you. Please give today.