Pa. urges parents to hurry up, have kids vaccinated for school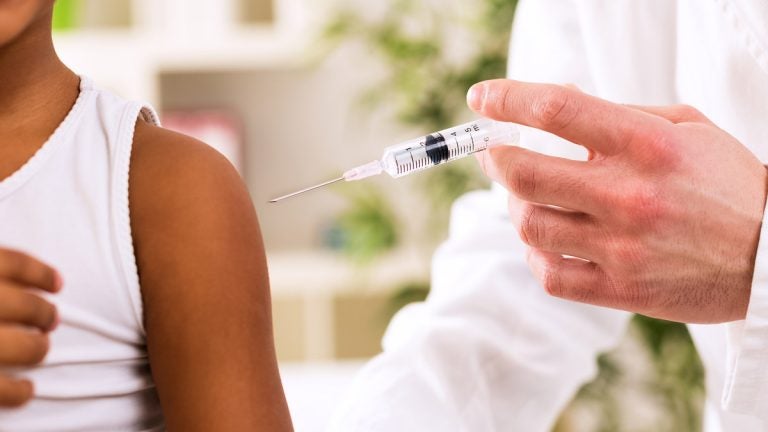 If you're a Pennsylvania public school parent hemming and hawing over when to bring your child in for a vaccination shot, the commonwealth has a message for you: hurry up.
For decades, Pennsylvania has given parents an eight-month window to make sure their kids have all the proper shots.
This year, for the first time, that window has dwindled to five days.
That dramatic revision is one of a few changes Pennsylvania made to its vaccination rules this year. They include:
Requiring that students receive four doses each of the polio vaccine and the diphtheria, tetanus and acellular pertussis (DTaP) vaccine. The state used to require three or more doses.
Requiring that all students receive a dose of the meningococcal conjugate vaccine (MCV) before entering seventh grade and again before entering 12th grade. Prior rules required an MCV shot only before seventh grade.
You can read a full list of the updated requirements here.
As in the past, a student can be exempted from immunization requirements for a "medical reason, religious belief, or philosophical/strong moral or ethical conviction."
A parent can also run past the five-day window if he or she can present a "medical plan" from a doctor detailing when the vaccinations will occur.
Otherwise, though, kids need to be up to date within five days of the opening bell. If children can't show proof of vaccination within that time frame, their school districts can bar them from attending.
Dr. Rachel Levine, Pennsylvania's acting secretary of health and physician general, said Pennsylvania made the changes because it noticed many parents exhausting most of the eight-month grace period before getting their children immunized. That meant many children were going almost a full school year without the recommended shots.
"To protect children, it is really very important for them to have these childhood immunizations," Levine said. "It protects children potentially very severe illnesses."
Those seeking more information on required vaccinations and where to get them can visit the state's immunization website or Philadelphia's informational page.
There are also public clinics across the city and state where children can receive vaccinations.