Pa. takes center stage in efforts to turn out young voters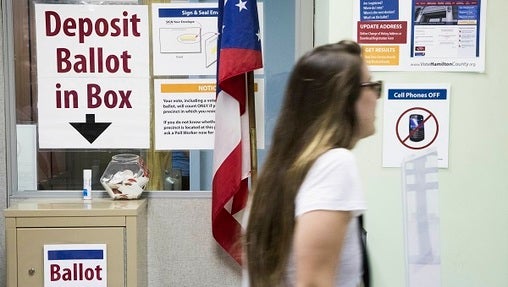 As November elections approach, organizations on both the left and right of the political spectrum are throwing their resources behind turning out a key demographic: young voters.
Next Gen America, a left-leaning group working in Pennsylvania to turn out voters under 35, aims to have 40 thousand new young voters on the rolls by the October 9th registration deadline.
Youth State Director Jarrett Smith said they're feeling confident a much-predicted "blue wave" will sweep lots of democrats into office.
"Every other age demographic in Philadelphia, their turnout went down for the May 15 primary. But young people 18 to 35 actually increased," he said.
Across the aisle, the Pennsylvania Young Republicans say they're not playing defense.
Chairman Rick Loughery said they've moved past registration, and are now focused on swaying independents.
"We've increased our events by 110 percent, we've increased our membership by 300 percent, we've hit 500,000 voter contacts with a goal of a million by election day," he said.
One thing the sides have in common? For both their national organizations, swinging Pennsylvania is a top priority.
The commonwealth was key to President Trump's victory in 2016.