Pa. Supreme Court to decide congressional map, with conservative judge as special master
Pennsylvania's Supreme Court is appointing a conservative Commonwealth Court judge to pick the state's new congressional map.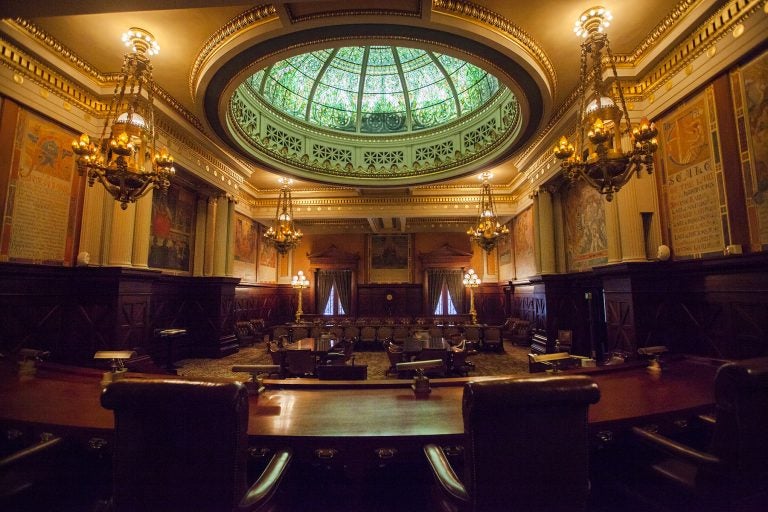 Pennsylvania's Supreme Court is appointing a conservative Commonwealth Court judge to pick the state's new congressional map.
The judge, Patricia McCullough, is now the court's "special master" in the mapping case, and will be tasked with recommending a new map from a list of more than a dozen options submitted by legislative Republicans and Democrats, good government groups, and other parties to the case.
She's supposed to file her recommendation and reasoning by Feb. 7. Then, parties to the case will have until Feb. 14 to file disagreements. The Pa. Supreme Court, with a large majority of elected Democrats, plans to hold oral arguments on the chosen map on Feb. 18. It will have the final say on whether to use the map McCullough picks, or use some other option.
McCullough is perhaps best known for being one of the only lower court judges in Pennsylvania to rule in favor of former President Donald Trump's campaign when it sued to have election certification delayed. She also ran unsuccessfully for Pa. Supreme Court last year as a self-described conservative jurist.
The congressional map is supposed to be redrawn every decade by the legislature, with approval from the governor. But this year, the GOP-controlled House and Senate deadlocked with Democratic Gov. Tom Wolf and failed to produce a plan.
That's not unprecedented in Pennsylvania, especially in times of split governmental control. Anticipating an impasse, several groups had already filed lawsuits asking the appellate courts to intervene.
Until Wednesday, the case was working its way through the Commonwealth Court, with McCullough tasked with hearing arguments in favor of various submitted plans.
The case was always almost certain to be appealed to the Supreme Court. In the order in which they formally took up the case, using what is known as King's Bench power, the justices wrote that they circumvented the commonwealth court "in view of the impact that protracted appeals will have on the election calendar, and time being of the essence."
Some of the justices noted, they still have some reservations about the process ahead of them. Judge Kevin Dougherty said he thinks "it makes little sense … to impose that duty [of picking a map] on the shoulders of a single, randomly selected intermediate court judge," and that he thinks it would be better if Pennsylvania had clear rules about when and how a judge or judges might have to pick a map, instead of this largely ad hoc process.
Justices Sallie Updyke Mundy and Kevin Brobson, the court's two elected Republicans, both said they would prefer not to exercise King's Bench power, but were overruled.
It's still unclear whether this quickly evolving process will affect the date of Pennsylvania's 2022 primary election.
Because the commonwealth lost a congressional seat after the 2020 census, it is impossible to simply hold 2022 elections using the old map. That means any potential candidates for congress this year still don't actually know what districts they're able to run in.
Candidates are slated to begin gathering signatures Feb. 15 for their petitions to get on the May 17 primary ballot. Either the petition deadlines, or the primary itself, could potentially be delayed.
As part of her "special master" role, McCullough is supposed to propose a revision to the 2022 election calendar by Feb. 7.
Get more Pennsylvania stories that matter
WHYY is your source for fact-based, in-depth journalism and information. As a nonprofit organization, we rely on financial support from readers like you. Please give today.