Pa. is making a rare show of unity on police reform. It's unclear how far it'll go.
State lawmakers put up rare, unanimous votes for several major policing overhauls this week. Now a question remains: will they do it again?
Listen
1:53
The coalition of lawmakers leading a push for police reform in Pennsylvania's legislature say that, despite some major victories this week, they're still wary that the GOP-controlled body could fall short of making the fundamental changes they think law enforcement needs.
On Wednesday afternoon, following a concerted push from Harrisburg's Legislative Black Caucus, four reform bills passed unanimously — two through the state House and two through the Senate — with a speed that would have been inconceivable just last month.
The House's more sweeping bill would create a confidential statewide database of police personnel files, which departments would use to screen for past misconduct while hiring. The other would require officers to get PTSD screenings, and update bias and use-of-force training.
One of the Senate's measures would ban chokeholds and require police departments to create and publicize official use-of-force policies. The other would require police departments to track all uses of force, and release reports on those numbers to the General Assembly every year.
Three of those four bills were first introduced in 2019. They sat gathering dust in committees until this month, when three things happened: protests erupted nationwide after George Floyd was killed by a Minneapolis police officer, members of the Legislative Black Caucus seized the House rostrum and demanded police reform, and Republican leaders agreed to negotiate.
Republicans have made "a deposit of goodwill," state Rep. Jordan Harris (D-Phila.), said of the rapid progress. As Minority Whip, Harris is the House's highest-ranking Black Caucus member. There are no Black Republicans in either chamber.
But Harris said he doesn't think one deposit is enough.
Demonstrations against police brutality and racism are still ongoing in Pennsylvania, and protesters are calling for broad changes — including defunding law enforcement.
Legislators who support sweeping police reform are trying to capitalize on the groundswell of public support. They've called for action on 19 different bills, but to get them passed they need to get colleagues on board who, Harris said, "haven't been paying attention" to racism until recently.
"I am a [caucus] leader and I do try to find consensus," he said. "But I will not negotiate my humanity … we can negotiate some other things, but we will not negotiate on the value of life of Black people in this commonwealth."
What's on the table?
Most of the 19 proposals the Legislative Black Caucus demanded their fellow lawmakers consider when they took over the rostrum earlier this month to call for action have been floated, in various forms, before — as have the proposals that senators are also working on.
The proposals include significantly limiting the situations in which police can use deadly force, and appointing a special prosecutor for cases in which deadly force is used, making police body-camera footage more publicly accessible, updating interrogation protocols, and creating a licensing system for police officers.
A bipartisan effort is also underway to drastically limit the arbitration process that lets police and fire unions bargain to save officers' jobs. In some cases, it has resulted in firings being reversed, even after outside investigators concluded that a cop was guilty of misconduct.
Unlike many of the other police reform bills, this one would start in the House Labor and Industry Committee. This gives it a better-than-average chance at passing because state Rep. Jim Cox (R-Berks), a co-sponsor of the Republicans' proposed version of the arbitration bill, heads that committee.
But there are still obstacles. The powerful Fraternal Order of Police has long opposed limiting arbitration. And some Democrats say they need to see the bill's full language before signing on because they want to make sure it doesn't undermine collective bargaining more broadly.
State Rep. Chris Rabb (D-Phila.), who wrote much of the bill that would create a statewide database for police personnel files, said despite FOP opposition, he's feeling confident that real changes are possible.
"It's a cumulative effect of oppression, and everybody hits a boiling point at some point," he said. "As long as there are continued, organized mass protests, and there are consequences for inaction and indifference. We're going to have a series of measures to substantively address these issues."
Rabb is also thinking ahead to the November election.
The outpouring of protests he's seeing right now reminds him a little of the 2010 Tea Party wave, which helped elect far more conservative Republicans. He said the current demands for changing how police do their work could have "political ramifications" in November, and make it that much easier for progressive lawmakers to pass their police agenda.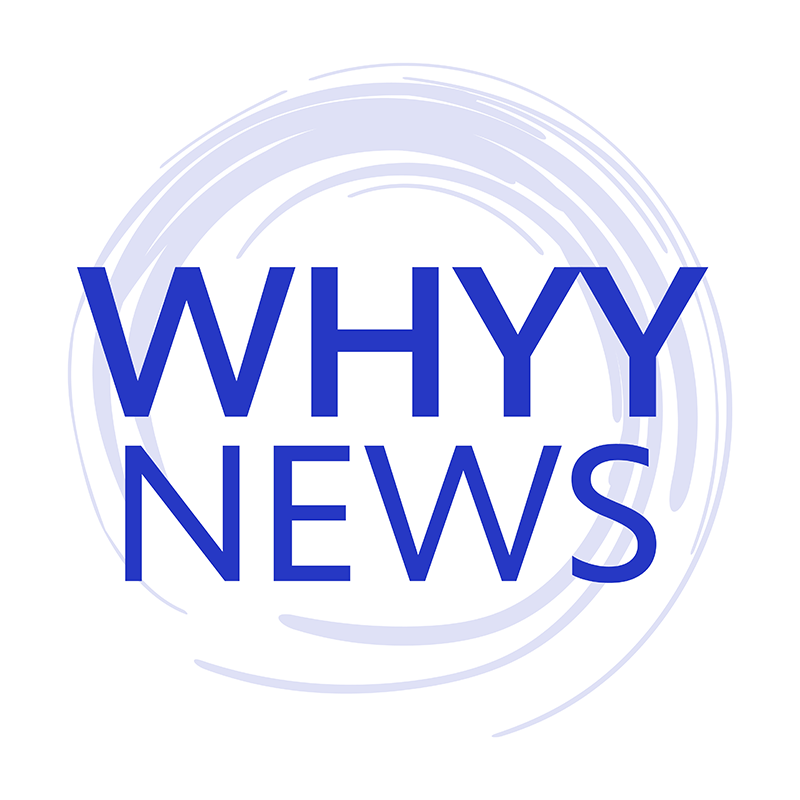 Get daily updates from WHYY News!
What do experts say?
Chris Burbank, a longtime Salt Lake City police chief who is now advocating for law enforcement overhauls as a vice president at the Center for Policing Equity, said he's encouraged by Harrisburg's quick movement.
He was especially impressed with the proposal to create a statewide database to track complaints, disciplinary actions and criminal charges against police officers.
Currently, Pennsylvania — and most other states — have no unified system to track these potential red flags for future misconduct. That means police departments don't always check them, might miss information during hiring processes, and could hire officers with dangerous patterns of behavior — like overzealous use of force.
Under the new law, the database would largely be confidential, but the public would be able to check whether a department hires a person with notable misconduct on their record.
"That's a big step in the right direction," Burbank said. "Very few states, if any, really have legislation of this type, so Pennsylvania would be one of the first. In fact, most states have laws kind of prohibiting this sort of thing."
The way Burbank sees it, any broad changes to the way policing works need to be multi-tiered.
The federal government, he said, should create baseline standards for police conduct and protocol — for instance, he believes policies for when officers can use force, particularly deadly force, should be standardized across the country.
He thinks states should aim to collect all the data they can, on everything from use of force to traffic stops, have that data analyzed by independent groups, and create additional standards tailored to their specific needs.
And he said municipalities should make decisions about, for instance, reducing funding for policing and putting that money elsewhere.
He noted that he believes the latter point, defunding, should start with a close look at how effective certain police actions are — for instance, arresting people for drug crimes or traffic enforcement.
"What we tend to get into with policing is, we see a violation of the law — and that goes anywhere from somebody trespassing, to urinating in public, to having a taillight out, all the way up to homicide — and we pursue, we chase, we do everything we can in order to apprehend them at all costs," he said. "That risks officers, and that risks the public."
Take a situation in which police are trying to stop speeding in a residential area. Burbank said that was one of the most frequent calls he got when he was a police chief. But even when his department tried to enforce speed limits more rigorously, speeding continued.
So they tried a different tactic: a board that told drivers their speed as they drove past.
"We know that changes behavior, and interestingly enough, that changes behavior equally across the board for every driver," he said. "You take the bias, you take all the potential problems out of the equation, and you slow the roadway down."
In some cases, the alternative to enforcement would be more community programs, or money for drug counseling, or social workers. But Burbank said the goal is all the same: find solutions that reduce the contact police have with people, and shift investment to different mitigation strategies.
That's a position Elizabeth Randol, legal director for Pennsylvania's American Civil Liberties Union chapter, agrees with. Along with a slew of policing reform bills that the ACLU supports, Randol said a key priority is simply to cut down on the number of laws police have to enforce.
"In a perfect world, I'd have the legislature just stop doing bills like that," she said. "Stop making everything a felony, stop increasing penalties for everything, stop creating new crimes, duplicate crimes, all it does is increase the opportunities for points of contact between the police and other members of the community."
The ACLU also broadly supports decriminalization for nonviolent crimes, specifically for things like marijuana use.
Randol referred to Pennsylvania's enforcement data. In 2018, there were more than 350,000 arrests. The most serious crimes — rape, aggravated assault, murder, manslaughter — made up about 5.6% of those arrests.
Eighteen percent of that total was drug-related, she said.
The political landscape
It's not entirely clear how far Republicans are willing to go on police reform. State Rep. Rob Kauffman (R-Franklin), who chairs the crucial House Judiciary Committee where most of the Democrats' proposals related to police have sat for months, has previously expressed skepticism of many of the reforms.
As the House prepared to pass the legislation on Wednesday, Kauffman commended the police for having "truly one of the most difficult times in our society."
The database bill, he said, will benefit law enforcement and the communities they serve. And he ended his remarks by appearing to leave a door ajar for further action.
"I look forward to continuing the conversations as we move forward," he said.
Spokesperson Mike Straub elaborated that the House Republicans are "open to discussions when all voices are at the table."
"If law enforcement, community voices, residents etc. continue to make strides that improve relationships in the communities that are asking for action — we won't hesitate to help where we can," he said.
He did not, however, say the chamber has committed to passing the Senate's bills. The Senate has already begun moving the bills it received from the House.
Pennsylvania's Fraternal Order of Police, which previously opposed legislation that would have regulated law enforcement use of deadly force on constitutional grounds, has said it "does not oppose continuing 'police reform' efforts to improve our law enforcement in Pennsylvania."
That commitment came from Pa. FOP President Les Neri, who submitted it as testimony to the General Assembly.
Neri also said he fundamentally believes Pennsylvania's police officers "do an excellent job of exercising restraint and good judgment as we are tasked and sworn to protect and serve the people." He cited the commonwealth's relatively low rate of police shooting deaths compared to other states. The Washington Post's collection of data on police shootings showed that there have been 108 such incidents in the commonwealth since 2015, or eight shootings per million people.
The FOP, he wrote, "supports efforts to fund and to enhance professional training and standards while improving the safety of our communities."
The group did not address many of the specific proposals on deck in the legislature, but a spokesperson said members "look forward to continuing the conversation."
Democrats, meanwhile, are making no secret of the fact that they want to keep the ball rolling, and quickly.
Harris, the House minority whip, is optimistic. But asked if he's at all worried that the spirit of police reform might die out in Harrisburg, he paused for several seconds.
"If I'm being honest, it concerns me," he said. "If I'm being honest, it keeps me up at night. Because this is not an issue where we can just tinker around the edges. We have to roll up our sleeves and dig in."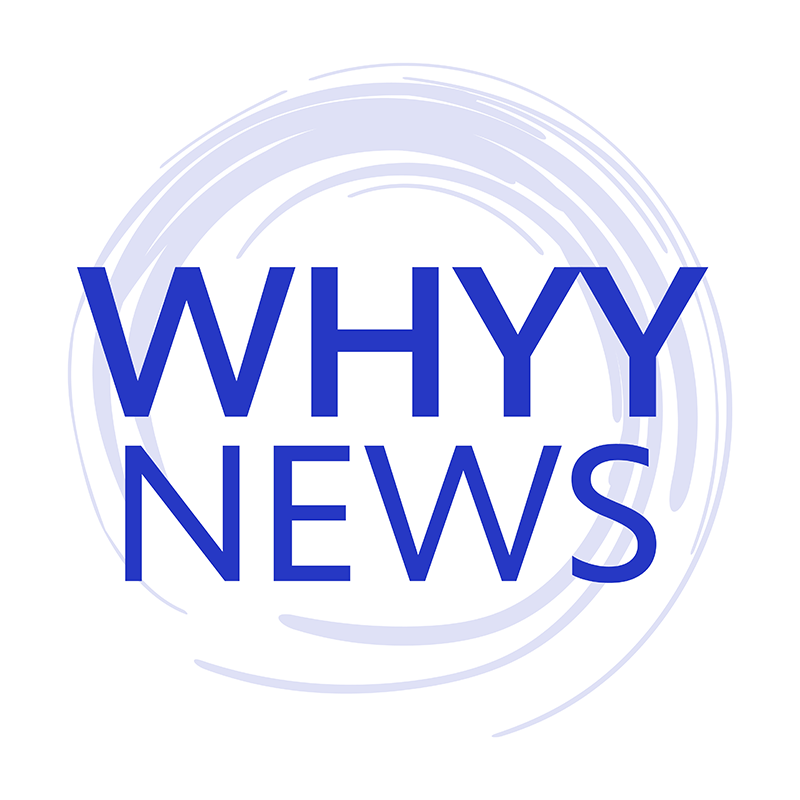 Show your support for local public media
WHYY is your source for fact-based, in-depth journalism and information. As a nonprofit organization, we rely on financial support from readers like you. Please give today.