Pa. coronavirus update: Montco rolls out weekly testing for teachers, at-risk students
Ask us about COVID-19: What questions do you have about the current surge?
On Wednesday, the commonwealth reported 7,960 new coronavirus cases with an additional 349 deaths as of Tuesday. To date, Pennsylvania officials report 741,389 total cases of the virus. A total of 18,429 people have died.
Pennsylvania reports 5,204 people are in the hospital because of the virus, near the peak in the spring, with 1,060 in the intensive care unit.
The number of people tested with positive results for the first week of January is 14.4%.
Montco rolls out weekly testing of teachers and at-risk students
The Montgomery County Office of Public Health and local school districts have started to roll out the antigen testing program in area schools.
The regional effort offers in-school rapid testing for children and staff who become sick during the school day as well as weekly testing for staff and high-risk students.
Val Arkoosh, chair of the Montgomery County Board of Commissioners, said the program is voluntary, free and will run through April 2021.
"By conducting tests on campus, school systems can use these tests as an additional screening tool in some cases to prevent the virus from coming on to campus," she said, adding that on-demand testing could also help contain the virus by sending someone home before they expose others.
The program primarily uses self-collected tests that deliver results in 15 minutes after a nasal swab.
The Lower Merion School District and North Penn School district started weekly testing of staff and high-risk students as of Monday, said Arkoosh. A similar testing program is set to launch in private and parochial schools at the end of the month.
Pa. cobbles together funds for outbreaks at long-term care facilities
Pennsylvania health officials say they can't stop the coronavirus from infiltrating long-term care facilities, but with $175 million in federal CARES Act funding, they were able to help make outbreaks smaller and less severe.
The funding for the Regional Response Health Collaborative program, however, ran out at the end of December. The commonwealth has been able to cobble together funds for a pared-back version of the program, keeping some of its core components in place, including the ability to provide facilities ravaged by the virus with emergency staff.
According to officials, Regional Congregate Care Assistance Teams will replace the old program with $12 million in funding that will run through the end of February. That funding will come through the Department of Human Services but will ultimately be reimbursed through the Federal Emergency Management Agency. An additional $28.5 million will go to testing over the next six months.
"A scaled-back program is what we must do to continue the core function of rapid response as much as possible," said Department of Human Services Secretary Teresa Miller. "We must understand that without dedicated funds allocated our resources are more limited."
One of the clearest ways the commonwealth's rapid response to long-term care outbreaks will change is in how it can help facilities with emergency staffing.
The previous program could help facilities with staff for up to two weeks. Now, staffing support is available for up to five days with some exceptions. Contact tracing for facilities will now be managed by individual counties instead of a centralized program, said officials.
"We really need the federal government to allocate additional dollars that we could use for a program like this," said Miller.
Miller and others said they hoped the incoming Biden administration would help states fund programs like the Regional Congregate Care Assistance Teams.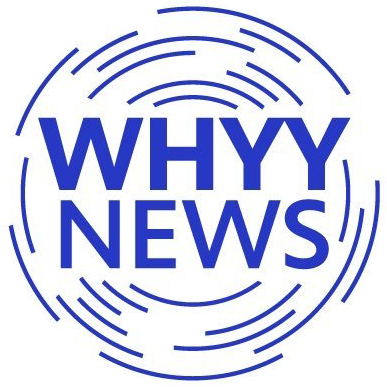 Get daily updates from WHYY News!