Pa. coronavirus recovery: State issues new testing guidelines for nursing homes
The Wolf administration announced new guidelines for when, and how often, staff and residents of such facilities should be tested.
Updated at 3:00 p.m.
–
As of Thursday, Pennsylvania reported 1 new positive COVID-19 case, for a total of 135,611. It reported a total of 7,732 deaths.
From Aug. 27 to Sept. 2, 166,499 tests were administered statewide and 25,063 results were reported to the department. Of those, 5,075 came back positive — in other words, 3.04% of people whose results were available were carrying the coronavirus.
As of Thursday, Philadelphia reported 34,310 confirmed cases of COVID-19 and 1,759 deaths. In the past week, cases have averaged 108 positives per day.
New state testing guidelines for nursing homes
The Wolf administration on Thursday announced new guidelines for COVID-19 testing inside nursing homes.
In counties with "low" COVID-19 activity, defined as having a positivity rate of less than 5% within seven days, the Department of Health is recommending that asymptomatic staffers get tested every four weeks. Routine testing of asymptomatic residents is not recommended.
In counties with "moderate" activity, defined as having a positivity rate of between 5% and 10% within seven days, the recommendation is once a week. In counties with a "substantial" activity, defined as having a positivity rate higher than 10%, the state suggests asymptomatic staff get tested twice a week. Weekly testing is recommended to all asymptomatic residents that have had outside contact in the last 14 days — if they have not been tested during that period.
Facilities that are experiencing an outbreak should immediately begin universal testing, ideally of all staff and residents.
During a virtual news conference, Health Secretary Rachel Levine also announced that compassionate caregivers can now make visits to nursing homes if they can show proof that they have tested negative for COVID-19 within the last week.
Caregivers, which can include family and friends, must also pass health screenings, including  temperature checks, and wear masks inside the facilities.
"Our work to protect residents and staff is far from done," said Levine. "We all have a collective responsibility to prevent the spread of COVID-19."
Indoor dining to resume despite uptick in case counts
The COVID-19 outbreak at Temple University likely drove an uptick in the city's average daily case count over the last week, officials said Thursday.
The city averaged 108 new positive cases per day last week. That figure was below 100 the week before.
"We don't have a complete accounting of the cases associated with the outbreak at Temple University because students may not report their Philadelphia addresses. They report the address where their parents live," said Health Commissioner Thomas Farley during a virtual news conference.
"If students are tested at community sites, those community sites may not know they are Temple students so that information may not go to Temple," he added.
Temple president Richard Englert announced Thursday that the majority of in-person classes would go virtual for the rest of the fall semester as a result of the outbreak.
The university reported 212 active cases on Wednesday.
"Our contact tracing continues to show that the cases were predominantly among students who lived off-campus and that spread was occurring amongst roommates, often in crowded apartment buildings, and in social gatherings," said Farley.
The city reported 166 new positive cases of COVID-19 on Thursday, bringing the total to 34,310 since the start of the pandemic. One person died from the virus, bringing the total to 1,759 since the beginning of the epidemic.
Farley said Thursday that 31% of the new cases are tied to people between 20-29, and that 25% of them are tied to people 10-19.
Despite the uptick in average daily case counts, the city is still moving forward with its plan to resume indoor dining on Sept. 8.
Under the city's plan, restaurants will only be able to serve 25% of their seating capacity.
Tables must be at least six feet apart and have four of fewer seats. Customers don't have to wear masks while they're dining, but must have them on when they enter and leave a restaurant.
Servers must wear masks and face shields at all times.
Internet slowdown makes for bumpy first day of school
An internet slowdown Wednesday complicated the first day of virtual school for some students in the School District of Philadelphia.
Superintendent William Hite said the district knew a surge of traffic on the first day of school could stretch its server capacity. It just wasn't sure how big the surge would be.
"But when you hit 8 o'clock yesterday and 150,000 people go on through the same server, then there was a natural slowdown," Hite said during a weekly press conference Thursday.
The slowdown created email backlogs and prevented some students and teachers from logging onto online classes temporarily. Hite said that the district believes it has fixed the issue, and that things appear back to normal for the second day of school.
About 82% of students participated in online classes Wednesday. But officials don't know yet how many of those who did not participate were held up by internet issues.
The district plans to be all-virtual until at least mid-November. Hite said he's monitoring how other large districts are faring with reopening, including New York City, which plans to host in-person classes in late September. Officials there announced this week that they would spend millions on widespread COVID-19 testing of students as a way to allay the concerns of teachers, who threatened a strike.
In Philadelphia, the district's contract with teachers expired Monday, and the union has the power to strike during negotiations for the first time in nearly two decades.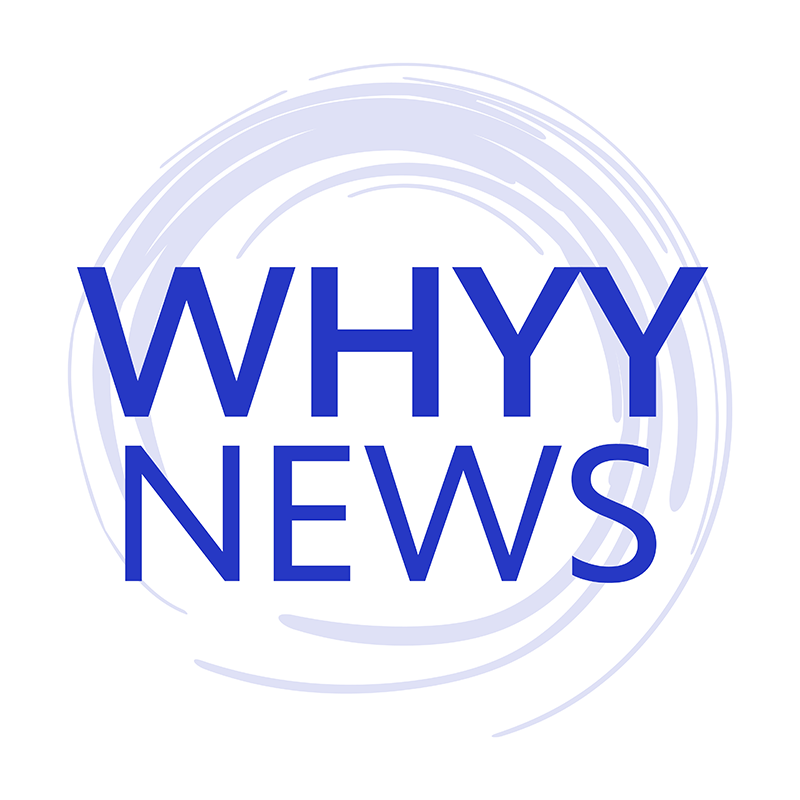 Get daily updates from WHYY News!
WHYY is your source for fact-based, in-depth journalism and information. As a nonprofit organization, we rely on financial support from readers like you. Please give today.