Pa. coronavirus recovery: Health Secretary lays out plan for vaccine distribution
Pennsylvania Health Secretary Dr. Rachel Levine discussed the importance of health care access during a pandemic, as well as the concerns for a spike in the fall, during a press conference Wednesday.
She said health care will be particularly important for "long haulers," those who battle effects of COVID-19 weeks after overcoming the virus.
President Donald Trump has pursued legislation, litigation and executive actions to dismantle protections for those with preexisting conditions under the Affordable Care Act.
"Imagine not being able to get health coverage because you had COVID-19," Levine said.
"I stand in support of Governor Wolf in all he has done to ensure health care access and its availability to all Pennsylvanians," she said. "We cannot go backwards and we need to ensure that affordable health care access is available for everyone in Pennsylvania."
Levine said the health department does have concerns about an increase in cases in the fall,  as colder weather approaches, and people spend more time indoors. The health department also is concerned about the flu season coinciding with the pandemic.
"We're going to have COVID-19 in our usual flu season — that's a potentially very serious issue. No one knows what happens if you get COVID-19 and influenza at the same time, which highlights the importance of getting the flu shot this season," Levine said.
She also discussed the COVID-19 vaccine clinical trials and what distribution of a vaccine will look like. Levine said federal officials assure the health department that the vaccine will be safe and effective when it's distributed.
"There should be no politicalization of this process or anything with COVID-19. There should be no political influence on when a vaccine is ready," she said. "We remain hopeful there could be the beginnings of a distribution of the vaccine before the beginning of next year, but you can't set a date on science."
The health department is developing "robust plans" for the distribution of the vaccine, which will come in three phases — first it will be distributed to those in need, like health care workers, and following that, distribution will gradually become more widespread.
Levine also discussed Pennsylvania's COVID-19 contract-tracing app, which anonymously informs people if they've been in contact with a person who has tested positive for the virus. She said she has seen evidence the app is successful and has high hopes for its effectiveness.
So far, 74,000 Pennsylvanians have downloaded the app.
"The more people who download the app, the more successful the app will be," Levine said. "It's a great tool in our toolbox in terms of working to contain and stop the spread of COVID-19."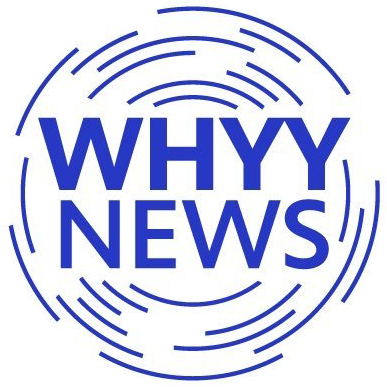 Get daily updates from WHYY News!
WHYY is your source for fact-based, in-depth journalism and information. As a nonprofit organization, we rely on financial support from readers like you. Please give today.