Oxford Circle shooting leaves three wounded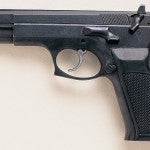 Three men were wounded in a shooting in Oxford Circle late Saturday night. A 26-year-old male was shot in both legs, a 20-year-old male was shot in the hip and a third man sustained a graze wound in his right leg.
The shootings took place on the 5800-block of Oxford Avenue, and all three men were listed in stable condition at Aria Health's Torresdale facilities. Police are still investigating the incident.