Oxford Circle double shooting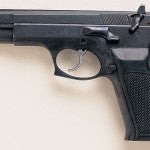 Police are investigating a double shooting that took place in Oxford Circle over the weekend.
Two men were shot around 2:30 a.m. Saturday on the 6000-block of Castor Avenue. A man in his 20s was shot in the back, and the second man was shot multiple times, according to Action News. Both men were taken to Einstein Medical Center, listed in serious and critical condition, respectively.
The cause of the shooting has not been determined.