Outlaws and balloons anchor area festivals, a tribute to Nina Simone, and Hasan Minhaj in this week's 'Things to Do'
Sep. 9 - Sep. 12: Things to do in Pa., Del., and N.J.
Listen
4:52
As COVID cases continue to rise in the Delaware Valley, fueled by the delta variant, most events are requesting proof of vaccination and returning to mask mandates. Since the situation remains fluid, scheduled events may be rescheduled or canceled as regulations change, so be sure to check with venues and be aware of ticket return/refund policies beforehand.
Living legend Willie Nelson is 88, but that's not stopping him from headlining the Outlaw Music Festival, an event he co-founded that first took place in 2006. Along with Nelson's family band, the show includes Gov't Mule, Margo Price, and Sturgill Simpson, whose concept album, "The Ballad of Dood and Juanita," was released in August.
Celebrating a 30th birthday is an accomplishment for anyone. The Doylestown Arts Festival has hit that milestone and will be holding their event in person for the first time since 2019. With COVID protocols firmly in place, the festival will offer a juried arts competition but with 40 less vendors onsite than in 2019. And, it will happen entirely outdoors and with no food court. You can view the list of artists participating in this year's show here, and a schedule of events including live performances, here. The annual Bucks County Classic bike race is an offshoot of the festival and has its own schedule of events. Registration remains open for the Sunday bike races and fun ride until Friday, Sept. 10, at 5 p.m.
What: In-person, juried arts festival and bike race
Where: On and around State St. in Doylestown, Pa. 
When: Saturday, Sept. 11 and Sunday, Sept. 12, 10 a.m. – 5 p.m.
How much: Free, pay as you go
Brown liquor, as it is often colloquially referenced, has its share of aficionados, be they casual or expert. In this tasting event, you can determine which one you'd prefer to be, by learning from distillers, malters, and farmers about the 250 whiskeys and bourbons available onsite. There are also whisky lifestyle items for sale and discussion forums with leaders in the field.
What: In-person food and beverage event
Where: Independence Seaport Museum, 211 S. Columbus Blvd.
When: Friday, Sept. 10, 5:30 – 9:30 p.m.
How much: $60-120
In the last two decades, body art has become mainstream, with everyone from celebrities to doctors and lawyers getting a little ink. If you're interested in having the artists on-site add to or cover up existing tattoos, want to see what the options are if you're a first-timer, and/or want to check out the entertainment — which includes daily burlesque shows — the convention is a good place to do it.

What: In-person body art festival
Where: Pennsylvania Convention Center, 131 N. Broad St. 
When: Friday, Sept. 10, 2 p.m. – 11 p.m.; Saturday, Sept. 11, 11 a.m. – 11 p.m.; Sunday, Sept. 12, 11 a.m. – 8 p.m.
How much: $22 per day, $45 for a three-day pass
Although it's advertised as a balloon festival, the Chester County stalwart, now in its 14th year, has even more to offer. There's a music festival within the festival that showcases local acts from Delaware, New Jersey, and Philadelphia, and activities for children and adults that include a beer garden, heli and monster truck rides, a dedicated kid's zone, and food and merchandise vendors. And of course, there are balloon rides for a separate fee, (schedule those in advance as they sell out quickly,) a special shaped balloon rodeo and a walk-through balloon. Some of the proceeds from the festival benefit youth charities in Chester County and local first responders.
What: In-person aviation and music festival
Where: Willowdale Steeplechase Grounds, 101 E. Street Rd., Kennett Square, Pa.
When: Friday, Sept. 10, 4:30 – 8:30 p.m; Saturday, Sept. 11, 2:30 p.m. – 9 p.m.; and Sunday, Sept. 12, 2:30 p.m. – 7:30 p.m.
How much: $20 adults, $10 for children 6-12, children under 6 are free
The mushroom capital of the world is right in suburban Pennsylvania, and the annual festival that celebrates it is upon us. It's now grown so big that the festival has its own app, available to download for free. Over the weekend, mushroom-growers will spotlight the fungi with demonstrations, an amateur cook-off, cooking classes, a mushroom-eating contest and more. Live music, storytelling and artistal food and art vendors round out the weekend schedule.
What: In-person food and beverage festival
Where: 600 S. Broad St. Kennett Square, Pa.
When: Saturday, Sept. 11, 9 a.m. – 7 p.m; Sunday, Sept. 12, 10 a.m. – 5 p.m.
How much: Free, pay as you go
This free annual festival for Philadelphia's college population is geared towards getting new students to explore the city's attractions while getting to know each other. Free admission to several museums, free exercise classes, and even free SEPTA and Philly PHLASH rides are part of the deal. Anything not totally free is discounted, which includes retail, food, and drinks at participating locations.
What: In-person education festival
Where: Various venues
When: Saturday, Sept. 11 and Sunday, Sept. 12, 10 a.m. – 5 p.m.
How much: Free, with registration 
Indian American comedian, TV host, and actor Hasan Minhaj combined politics and comedy on his Netflix show "Patriot Act," which ran for six seasons on Netflix from 2018-2020. The show was so influential that Minhaj was asked to testify on student loan debt in a congressional hearing in 2019. Now he's bringing his show to the First State for a three-day residency that should be as compelling as it is comedic.
What: In-person comedy show
Where: Delaware Theater Company, 200 Water St., Wilmington, Del.
When: Friday, Sept. 10 and Saturday, Sept. 11, 7 p.m. and 9:30 p.m.; Sunday, Sept. 12, 3 p.m. and 6 p.m.
How much: $34.50 – $54.50
Fall-themed festivals
While the typical glut of festivals has been changed this year by COVID-19 protocols that include masking, and in some cases, proof of vaccination, they are still going on all over the Delaware Valley. Yardley's Shady Brook Farm and Media's Linvilla Orchards host their annual fall festivals that include food, music, vendors and seasonal activities. In New Jersey, the Wood Street Fair and the South Jersey Apple Festival offer much of the same to attendees, though the Apple Festival adds the annual Little Miss Apple Festival pageant on Sunday.
It's a barbeque, a car rally and show, and a benefit with a black-tie gala all wrapped into a three-day event that has become one of the area's most coveted places to see and be seen. The Concours D'Elegance is all for a good cause, as the annual festivities benefit the Thorncroft Equestrian Center, which has provided therapeutic horsemanship to children and adults since 1969.
What: Three-day charity event
Where: Radnor Hunt Club, 826 Providence Rd., Malvern, Pa.
When: Friday, Sept. 10, 6 p.m. to Sunday, Sept. 12, 4 p.m.
How much: $25 – $785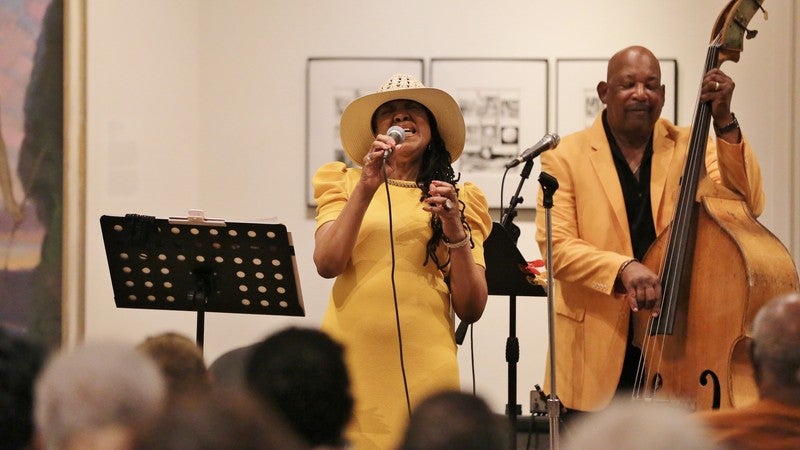 Singer/songwriter/pianist Nina Simone was known for her impassioned jazz stylings and unique vocals, as well as her protest song "Mississippi Goddam." Simone will be paid musical tribute as the featured artist in the Saturday Night Jazz series at the Woodmere Art Museum. Vocalist Wendy Grantham and pianist Adam Faulk will do the honors, focusing on Simone's interpretations of pop and rock songs.
What: In-person live music performance
Where: Woodmere Art Museum, 9201 Germantown Ave.
When: Saturday, Sept. 11, 5 p.m. and 7 p.m.
How much: $15 – $25
Keep checking with "Things To Do" as we continue to provide our picks for entertainment during the industry's COVID-19 recovery. Please consult our coronavirus updates to keep up with the latest information regionally.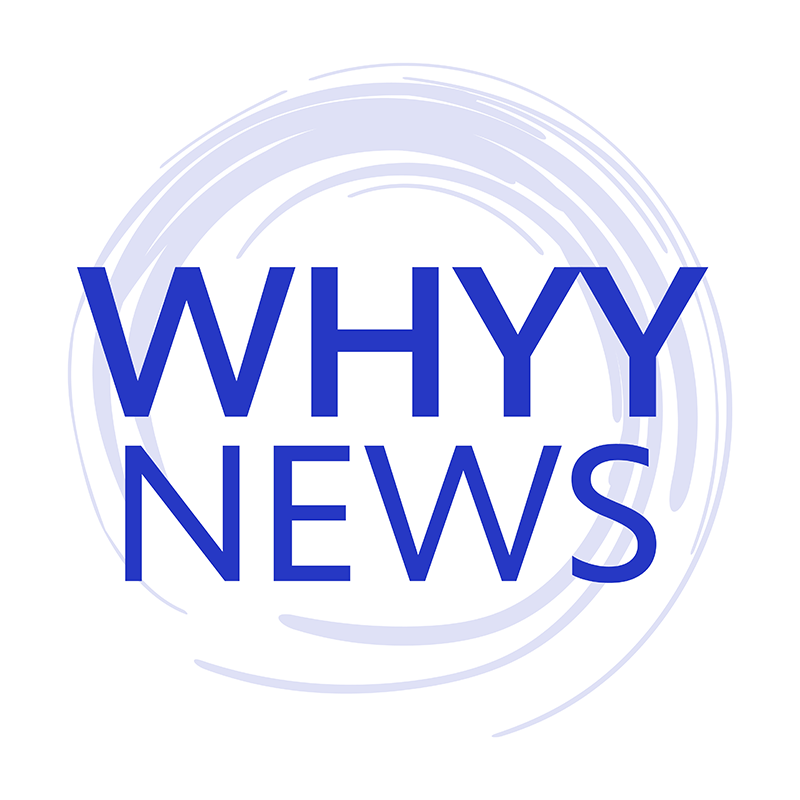 Get daily updates from WHYY News!
WHYY is your source for fact-based, in-depth journalism and information. As a nonprofit organization, we rely on financial support from readers like you. Please give today.