Opponents to N.J.'s Urban Hope Act keep changing their arguments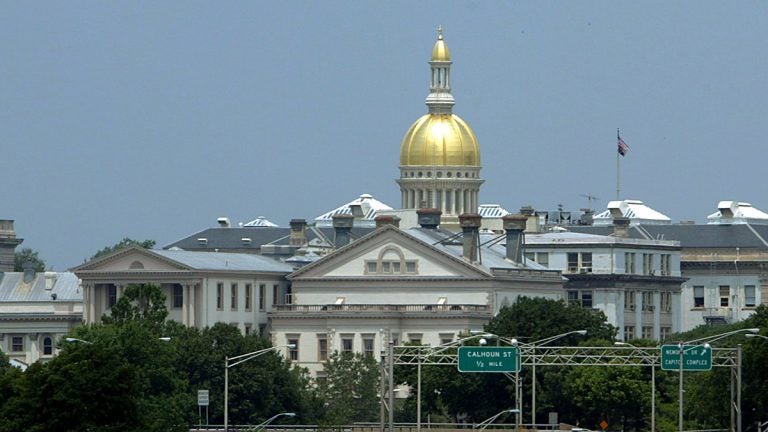 Charter school opponents were in mourning this week after they failed to derail a set of amendments to a 2012 bill called the Urban Hope Act that permits the opening of hybrid district/charter schools in Camden, Trenton, and Newark.


Save Our Schools-N.J., Education Law Center, and New Jersey Education Association had mounted a vigorous lobbying campaign against the amendments, citing the "undemocratic transfer of Camden public education to private control."
But the campaign was fruitless; on Monday the N.J. Senate, by a vote of 32-1, approved several tweaks to Senate Bill 2264. These modest amendments extend the deadline for charter school applications by one year — from January 2015 to January 2016 — and give permission for new charter schools to use abandoned public school space that has "undergone substantial reconstruction," in lieu of the newly-constructed facilities mandated by the 2012 law. The bill now goes before the N.J. Assembly.


It's worth noting how the rhetoric of these school choice opponents has changed over the past two years.
Back in 2012, ELC, understandably enraged by the seeming inability of the School Development Authority (SDA) to construct or renovate a single building in Abbott districts despite vast resources, alleged that the Urban Hope Act was a thinly-cloaked conspiracy aimed at shutting down public management of school construction in poor cities.
ELC testified to the Senate Budget Committee," let's be clear about the underlying reason for this bill: the shutdown of the school construction program by Governor Christie."

ELC's conspiracy theory was wrong –SDA, dysfunctional or not, is finally busy with a long list of projects, including a complete reconstruction of Trenton Central High School — and so now ELC has to shift its defense of the state's monopoly on school construction to a defense of the state's monopoly on public education.


From a press release issued last month:


"Governor Christie's decisions have set in motion a dramatic change in the delivery of education to Camden's school children for generations to come, unless his effort to "charterize" virtually the entire district is challenged or fails. As these private organizations open charter schools, the State-run district will be closing neighborhood public and magnet schools, along with existing "homegrown" charter schools, to accommodate growing enrollments in – and outflow of funds to – the KIPP, Mastery and Uncommon schools.}



But ELC's shift in rhetoric is minor compared to New Jersey Education Association. Just two years ago the union leadership applauded UHA as "an innovative effort to improve educational outcomes for children in some of our most challenging educational settings."
In a 2012 press release entitled "NJEA Supports Urban Hope Act," the union explained that the bill "allows for innovation while providing meaningful public accountability. It is a creative expansion of public school choice that uses public funds to support public education."


Now? Not so much. In a recent press release entitled "Stop Renaissance School Expansion," NJEA President Wendell Steinhauer "urged the Legislature to oppose proposed changes in the Urban Hope Act, saying they would expand an already out-of-control corporate takeover of the Camden Public Schools by two national charter school companies."


What's changed for NJEA? For one thing, the original amendments to UHA included retirement incentives for laid-off Camden teachers, including bulked-up pensions. But in August Gov. Christie issued a conditional veto of the pension perk. The new version approved by the state Senate complies with the veto and omits any changes to pensions or early retirement offers.


Perhaps more importantly, the roiling in Newark and increased militancy from the leadership of its parent organization NEA have forced NJEA into a posture of defiance.


Only SOS-NJ's opposition has remained consistent over the last two years. Back in 2012, the Princeton-based lobbying group ululated on its Facebook page, "RED ALERT! N.J. Senate Poised to Enhance Corruption of Public Education…this awful bill could be law by the second week in January (2012)…This is major league public education privatization and a recipe for corruption and abuse."
In July 2014, SOS's Julia Sass Rubin published a column in Education Week decrying similar "corruption and abuse." Her column was so rife with factual errors that EdWeek issued a correction and also published my response here.


The updated Urban Hope Act will likely sail through the Assembly and win the Governor's signature. That's great for Camden's schoolchildren and families, but a bitter loss for the alliance of ELC, SOS-NJ, and NJEA.
__________________________________________
Laura Waters is vice president of the Lawrence Township School Board in Mercer County. She also writes about New Jersey's public education on her blog NJ Left Behind. Follow her on Twitter @NJLeftbehind.