October 22: Inky dispute in court | Viking Mills shut down | Roxy preview | Swanky Croydon | Right retail | 17 developments underway, in dreams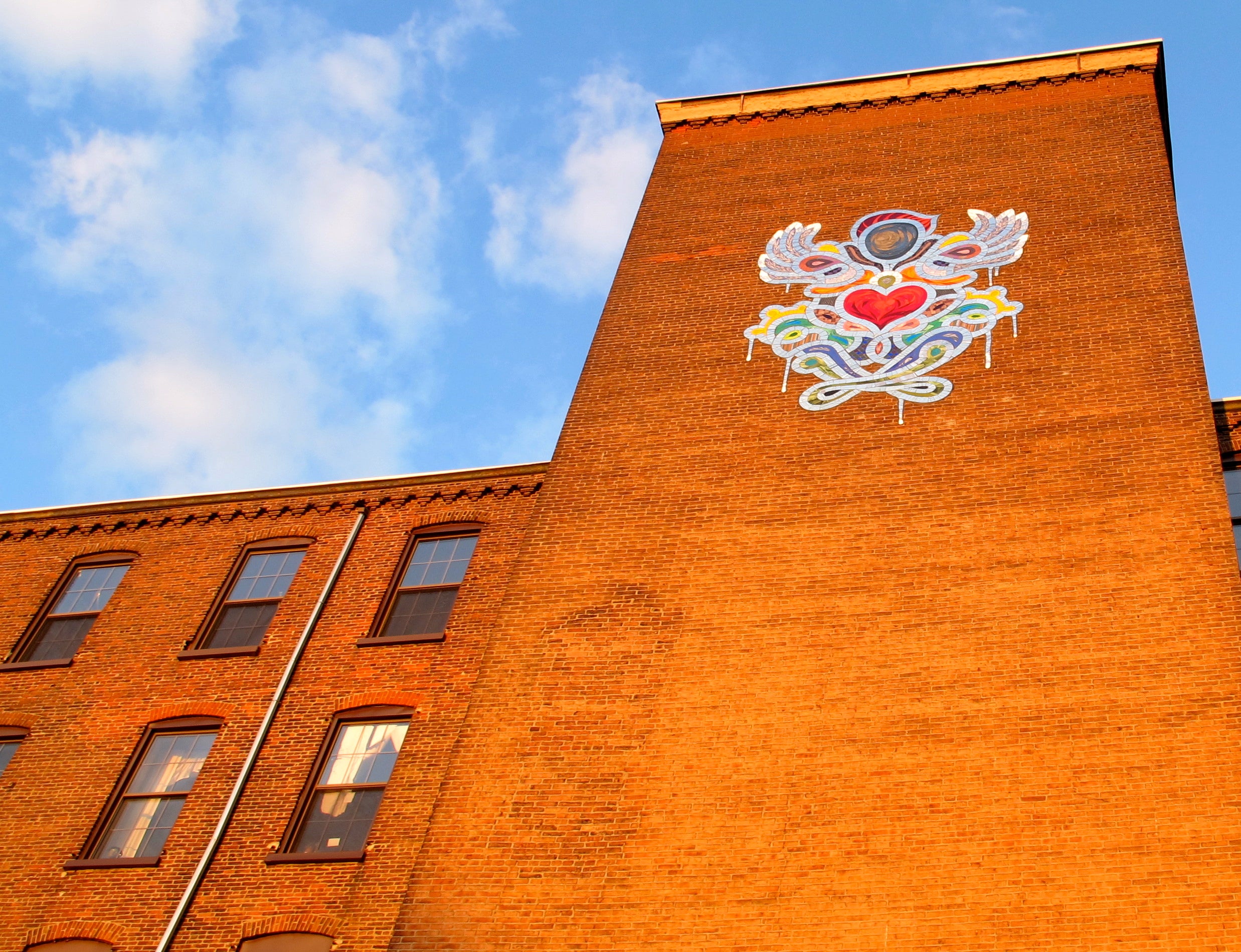 Good morning, Streeters!
Today a judge will hear the dispute between the owners of the Inquirer/Daily News/philly.com, and decide whether it should stay in court. The Inquirer has a rundown on the current state of the increasingly tangled and sad fight between Lewis Katz and Gerry Lenfest on one side and fellow owner George Norcross, which bubbled over when publisher Bob Hall fired Inquirer editor Bill Marimow.
The Department of Licenses & Inspections shut down Viking Mill, a former yarn mill in Kensington used as artist workspaces, yesterday due to "numerous violations." Hidden City Daily reports on the shut down and its impact on the artists, makers, and musicians who have adapted spaces in Viking Mill, putting in wiring and walls that aren't necessarily to code, in exchange for cheap rent in a beautiful, but no-frills space. For the artists to stay put they'd have to correct the code violations, an expensive prospect, so many may just move on. Meanwhile the headache of moving heavy equipment and finding a new space weighs. And from the sounds of it, their sights are set on industrial buildings even further north.
Renovations to the Roxy Theater on Sansom Street are nearing completion. Hidden City Daily shares a peek inside the Roxy and the hopes for its future as the Philadelphia Film Society's new cinema center. The Roxy should reopen November 15.
The Croydon, a former squat being turned into swank apartment house at 49th and Locust, will have round-the-clock security and a shuttle service to Penn and Drexel, reports the Daily Pennsylvanian. Paradise City no more thanks to a $10 million renovation by Orens Brothers.
The Inquirer meanders some local commercial strips to explain how the "right" kind of niche retail is the key to successful business corridors that help form the backbone of strong neighborhoods.
Curbed offers two cool maps to help keep track of 17 big developments underway and 17 "to dream about."
The Buzz is Eyes on the Street's morning news digest. Have a tip? Send it along.
Follow us on Twitter @EOTSPhilly | Like us on Facebook | Share your Philly photos in our Flickr Group