October 14: New Complete Streets director | Market East signs of change | Columbus Blvd vs Delaware Ave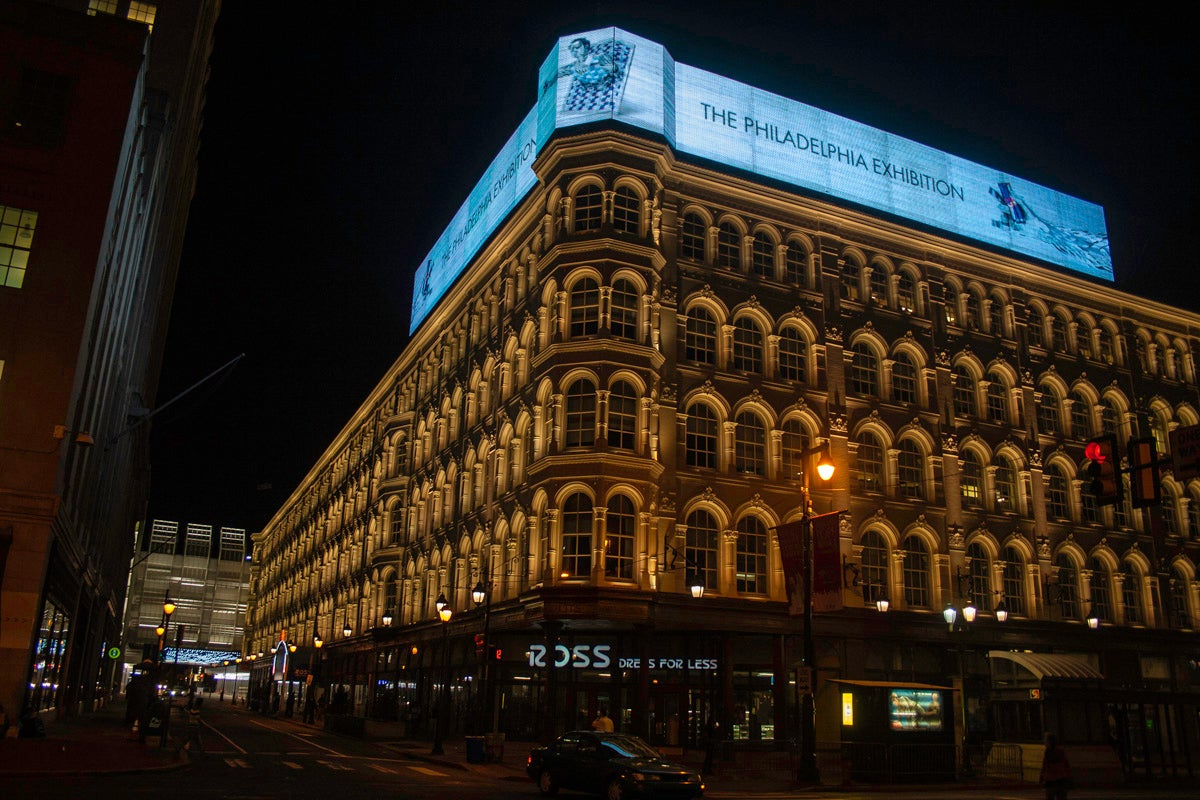 Kelley Yemen has been appointed Philly's new complete streets director, the Inquirer reports. Yemen is a Minnesotan, but lived in Philly nearly a decade ago and has recently worked in New York City's transportation department on bicycle and pedestrian programs. Her task: rebalancing our streets away from car-centricity in the name of safety and comfort for all modes of travel.
In her column today Inga Saffron takes on the likely illegal Market East Digital Advertising District, lauding PennDOT for coming to the rescue of the public realm. Saffron argues that a digital ad district makes little sense when a residential district is emerging on surrounding blocks where commerce used to dominate – and who wants to live amid huge digital signs?
Why is the wide street running parallel to the Delaware River called Columbus Boulevard below Spring Garden and Delaware Avenue above? Dan McQuade wades into the weird oddity that is the split name (a 1990s moment of pro-Italian heritage prompted the renaming) and perhaps more interestingly why it's an Avenue and a Boulevard. The Streets Department offers no guidance about whether a street should be a lane, a street, a boulevard, or avenue. Often enough, it's marketing. "Per the Streets Department, the preamble to the ordinance that changed the street name includes the clause: 'Renaming of the avenue a 'boulevard' would highlight the growing importance of this rapidly developing waterfront area.' Basically: It was just like a developer branding a street."
Writing for Hidden City, Oscar Biesert contemplates possible solutions to Philadelphia's preservation crisis. While Philadelphia has convenient amnesia when it comes to following preservation recommendations in its own planning documents, and designation is limited, what about flexibility or compromise? What about ranked designation based on level of importance with correspondingly flexible design restrictions?
Council President Darrell Clarke introduced legislation to establish a Philadelphia Community Reinvestment Commission, the Inquirer reports. It would be tasked with coordinating public/private redevelopment and investment strategies. As a charter change it would need approval by Philadelphia voters.
How do you plan the most remote village on earth? Tristan da Cunha sits on a volcano in the Atlantic Ocean and it's a radically communitarian and self-sufficient place, but it's economy, housing and infrastructure are in fragile condition. FastCo Design reports that the Royal Institute for British Architects staged a competition asking architects to rethink life there from afar, and after a lengthy consideration process, Tristan's Island Council picked a winning entry which took a DIY-meets-build-it-together approach.