Obstruction of justice again: Trump's intended Mueller massacre
The tinpot autocrat is his own worst enemy, and we at least should be thankful for that.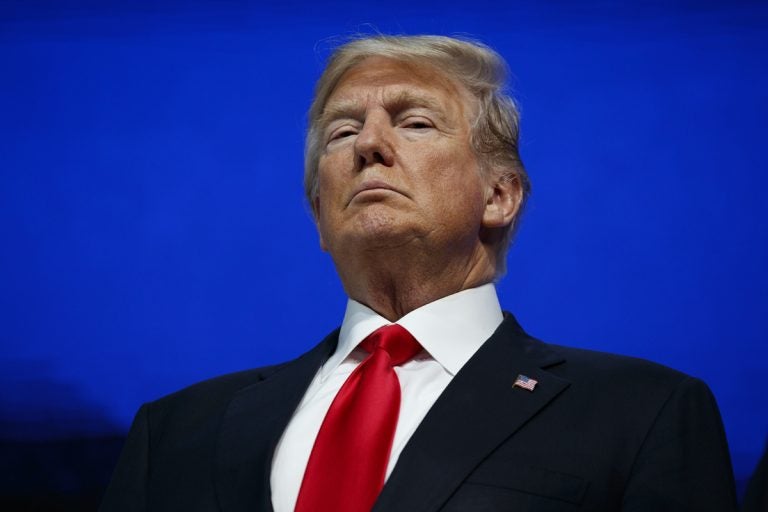 It has long been obvious that Donald Trump is a clear and present danger to the rule of law, that he's a termite chewing his way through the constitutional woodwork. So it was no surprise last night to learn that he ordered the firing of Robert Mueller last June, and backed down only because his White House lawyer threatened to quit.
The tinpot autocrat is his own worst enemy, and we at least should be thankful for that. By dint of his own words and deeds, he's a poster child for obstruction of justice.
The Trump trolls, the servile Republicans, and the Fox News propagandists will shrug off The New York Times story by saying, "Hey, he didn't actually fire Mueller, so what's the problem?" Well, the problem is Trump's craven pattern of behavior.
If White House lawyer Donald McGahn hadn't threatened to quit, Trump would've triggered a Mueller massacre reminiscent of Richard Nixon's firing of Watergate sleuth Archibald Cox. Plus, Trump last winter leaned on FBI director James Comey to go easy on Michael Flynn. Plus, he demanded that Comey signal his personal loyalty. Plus, he fired Comey on May 9 because Comey had forged ahead with the Russia probe in an act of disloyalty. Then, on May 10, he met with Russians in the Oval Office and told them that he fired Comey because he, Trump, had felt "great pressure" from the probe. Then, on May 11, he told NBC News that he'd fired Comey because of "this Russia thing."
Six days after that NBC interview, Mueller was named special counsel. Mueller reportedly widened the Russia probe to include scrutiny of Trump's conduct, including potential obstruction of justice. And shortly thereafter, in June, Trump ordered Mueller's firing before chickening out. Without even detailing his other misdeeds (demeaning the FBI, claiming that it's "in tatters"; pressuring Jeff Sessions to push for an overhaul of the FBI's top personnel; demanding that Andrew McCabe, the acting FBI director at the time, disclose who he voted for in 2016; and much more), it's clear that Trump has sought to undermine the independence of law enforcement officials and treat them as his political police.
In other words, he has shoveled a hole and thrown himself in.
He dug it even deeper yesterday when he bared his lawlessness to the White House press corps. He said that "fighting back" against the Russia probe is not obstruction of justice. He sarcastically said, "You fight back. Oh, it's obstruction." But his big problem, because he's unfit for a job he doesn't understand and for which he was not prepared, is that he doesn't know the law. Mueller does. "Fighting back" by undermining law enforcement flirts with the definition of obstruction, as detailed in 18 U.S. Code Section 1505:
"Whoever corruptly, or by threats or force, or by any threatening letter of communication, influences, obstructs, impedes, or endeavors to influence, obstruct, or impede the due and proper administration of the law under which any pending proceeding is being had before any department or agency of the United States" is guilty of obstructing justice.
Earlier today, Trump denied the latest revelation in his usual fashion: "Fake news, folks. Fake news. Typical New York Times fake stories." Take that for what it's worth; last night, even Sean Hannity confirmed the veracity of the Times story. It's far more productive to ask why the four insiders who told the newspaper about the planned Mueller firing decided to do so at this particular time.
It's noteworthy that White House lawyer McGahn doesn't deny the story. He doesn't deny that Trump ordered Mueller's firing; he doesn't deny that he reportedly refused to relay Trump's firing order to the Justice Department. He either confirmed the story after the info was gathered from other sources, or he was an active source who wanted the info publicized. Either way, it's clear (at least to me) that key people around Trump are trying to foil Trump (again). As the Russia probe creeps ever closer to Trump, they're concerned that he may retaliate against Mueller and trigger a major constitutional crisis. By publicly recounting what nearly happened to Mueller last June, they're warning us that he may need more protection now.
He won't get it, of course, not from these congressional Republicans. They've nixed the various bills designed to protect the special counsel. Protecting the termite is their top priority, even as he relentlessly chews the woodwork. As conservative commentator David French warns, citing the Trump-GOP attacks on the integrity of law enforcement: "Aside from a nuclear exchange with Russia, there is no external enemy that can harm America as much as America can harm itself."
—
On a much lighter note, I wrote this on Tuesday: "I wouldn't be shocked if Republican congressman Pat Meehan announces early this year that he's giving up his suburban Philadelphia seat in order to spend more time with his family."
To celebrate his retirement, let's watch Stephen Colbert's assessment of his sexual harassment scandal. A wickedly delicious sendoff for the unrequited soul mate.
WHYY is your source for fact-based, in-depth journalism and information. As a nonprofit organization, we rely on financial support from readers like you. Please give today.