November 29: On preventing frequent transit strikes | Harrisburg vs Philly | Northeast superstorms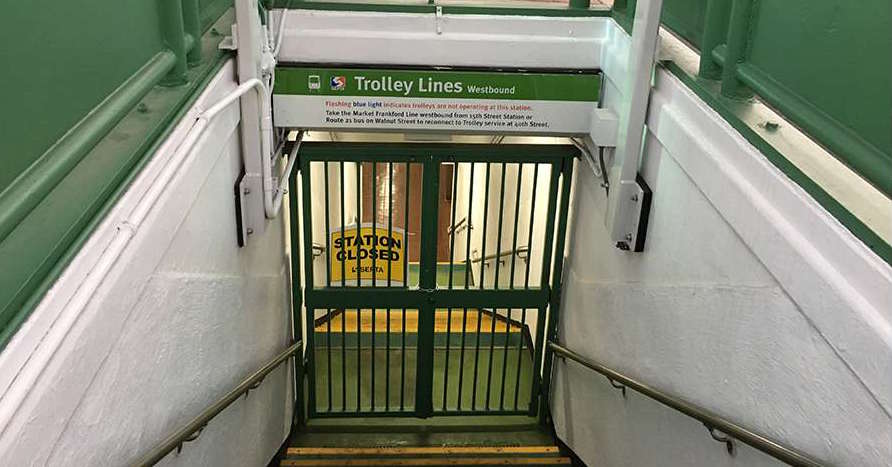 Will the 2016 SEPTA strike be its last? Sandy Smith explores two options under discussion for preventing frequent transit strikes (outlawing transit union strikes, and adapting Federal Railway Labor Act procedures for mediation and arbitration to states) and offers a third – remaking SEPTA's board to require transit experience and include labor representatives and regular riders in an effort to raise issues at the board level, before contract talks go sour.
"There is more power in your city, more than any in America, for twin buildings," Gensler's David Epstein told Curbed in an update on the twin River Walk towers planned for 23rd and Arch by PMC.
Clark DeLeon shares the story of his niece, Erin Wilson, who was struck and killed by a driver on Lehigh Avenue near A Street in Kensington. The 7th Council district has the most severe crashes in the city, according to an analysis by Azavea for the Bicycle Coalition, and Lehigh Avenue is particularly crash-prone. A Route 9 bus struck a 64-year-old woman pushing a baby carriage at 23rd and Chestnut on Monday evening. The woman was killed, but the baby was unharmed.
A Daily News editorial argues Philadelphia has less to fear from Washington D.C. than threats lurking in Harrisburg. "There, the newly fortified Republicans in the House and Senate await. Not only are some of them rabid opponents of spending, many of them are against big cities – which, to them, represent all that is wrong with Pennsylvania. Too many poor. Too many people of color. Too many immigrants. Too many Democrats. Sinkholes that consume far too much state money."
Scientists say that the Northeast should brace for more frequent and powerful superstorms. A study by scientists based at the U.K.'s Durham University find that climate change is pushing hurricanes onto northward tracks.