November 20: Team Tony | Underpriced curb parking | How PGH builds bike lanes faster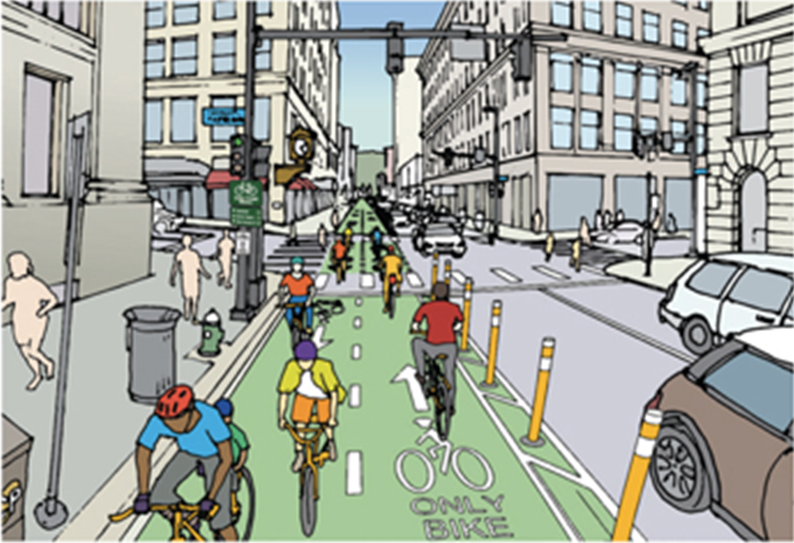 Anthony Williams officially joined the 2015 campaign for Philadelphia Mayor, with the backing of US Congressman and Democratic City Committee head Bob Brady. Former DA Lynne Abraham also announced her candidacy again.
Emily Guendelsberger talks to Donald Shoup, who points out that the parking apps City Council wants to ban wouldn't even work if curbside parking weren't underpriced. "Instead of letting a company like Haystack make money out of it, Philadelphia ought to do this and get the money itself," he says.
The incredible growth in the number of co-working and shared office spaces is changing work culture in Philly, says Morgan Berman of MilkCrate, a new Yelp-like sustainable business app.
How Pittsburgh is building protected bike lanes fast, without sacrificing public participation. The key is installing the lanes at the beginning or the middle of the process, and adjusting later based on feedback.
We've seen this play out locally too, but a new study of bike infrastructure in Minneapolis confirms that building dedicated lanes increases cycling.
Real talk from Duncan Black on the affordability conversation in Philly: "There isn't an affordable housing problem, there are just too many people who have an affordable everything problem. Building a couple of hundred below market rate units isn't going to do much to help people, and it's generally a very expensive way to try."
Geoff Thompson got a list of all the cars the city bought for City Council, City Commissioners, and the Sheriff's department.