November 19: L+I won't release demolition safety plans | 85 SEPTA managers retiring | Dissatisfied Citizens and Enthusiastic Urbanists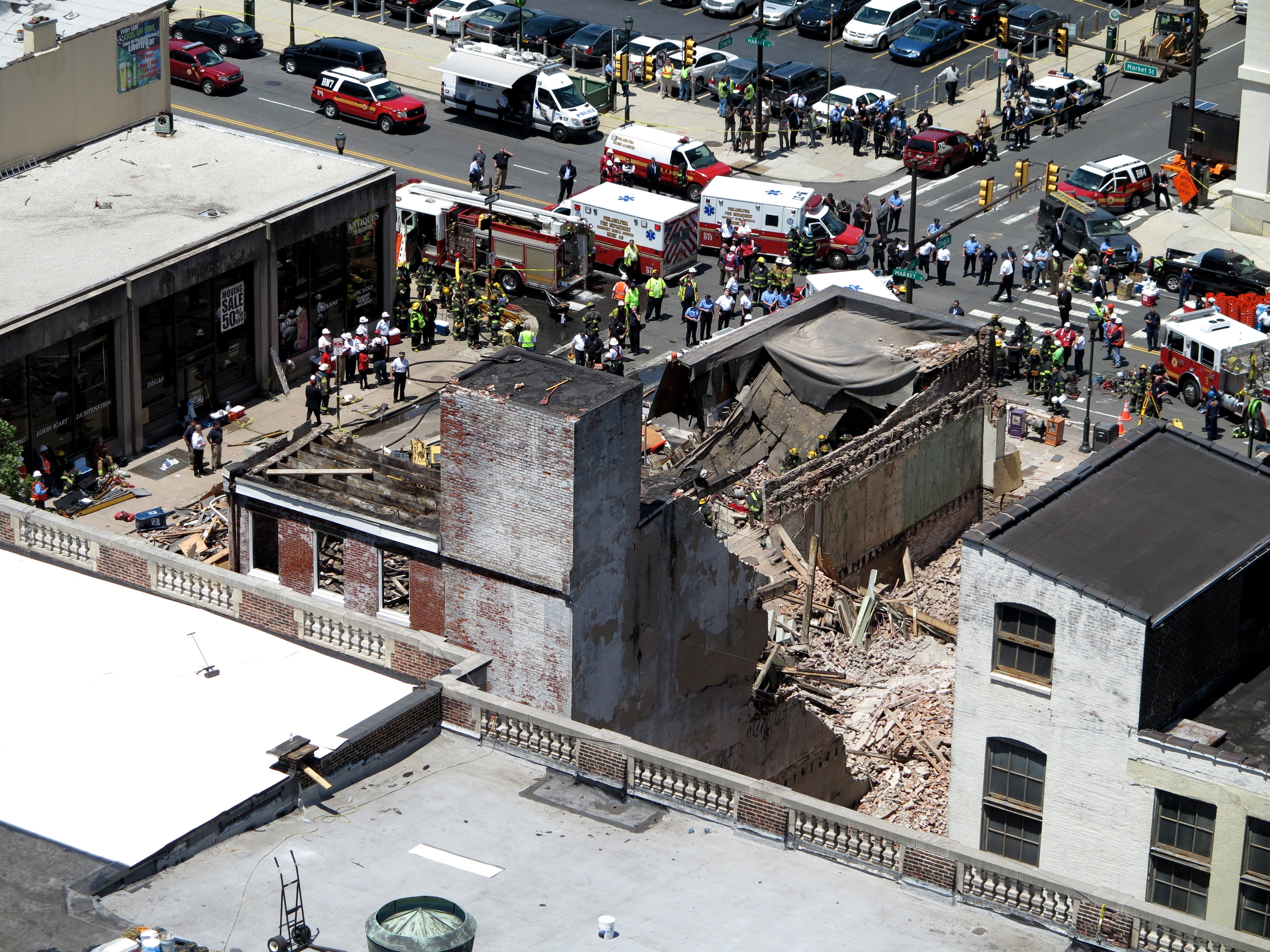 Ashley Hahn has an important editorial up this morning on L+I's refusal to make demolition safety plans public, and this idea in particular deserves a serious look from the city. The public can't report demolition irregularities if they don't know what to look for: "But even here, the city should do better by requiring construction-site signage to share more specific information about the work, including a plain-English summary describing how a demolition will take place: Four-story masonry wall at east, to be demolished by hand, with temporary protections for neighboring buildings and sidewalk."
Eighty-five managers at SEPTA will retire at the end of the month, reports Jason Laughlin, as a result of benefits changes that go into effect in 2016. SEPTA has about 1,700 managers, so that's a drop in the bucket, but it could still have a noticeable impact on the organizational culture as those roles are filled with promotions and new blood.
Sandy Smith parses Pew's big survey on the public mood in Philadelphia, which they find breaks down into four rough categories: Dissatisfied Citizens, Uncommitteed Skeptics, Die-Hard Loyalists, and Enthusiastic Urbanists. While a majority of Philadelphians think the city is on the right track, it's clear sizable groups of residents, mostly in North Philadelphia, don't feel they're sharing in the gains.
Jarrett Walker explains why Boston is looking to contract with taxis and ride-hailing companies to provide paratransit service. Typically transit agencies run their own van services to satisfy ADA requirements, but paying for taxis for some customers is cheaper, costing transit agencies as little as $13 per ride instead of (typically) over $30, for service that's more useful to the customer.
Out in Pittsburgh, former L+I director Maura Kennedy launched a new searchable database of property violations. Philly doesn't have a one stop shop for this yet, but it probably won't be long. Yesterday Juliana Reyes wrote about a new start-up called Brixsy whose app combs city data like property taxes, death records and property violations to give real estate buyers an informational edge, and Philadelinquency blogger Christopher Sawyer has developed some tools around this.
The southeast corner of City Hall Parking Lot is as full of employee vehicles as ever, says Jon Poet.
The Hegeman String Band's clubhouse on Two Street has been sold for residential development, reports Taylor Farnsworth.