Northeast police districts fare well in Daily News investigation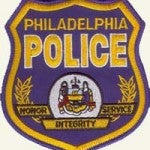 The process was simple: reporters from the Daily News went to each of the 21 police districts in the city and asked to file and anonymous complaint — as is the department's policy.
Not all the districts were compliant, and some were downright aggressive in requesting ID, but the four districts in the Northeast turned in positive reports.
The DN's interactive map gives a quick breakdown of the reception in each district:
2nd: Things were a little disorganized, but the reporter was able to file an anonymous complaint without resistance.
7th: The officer was professional and did not press when the reporter asked to remain anonymous.
8th: The sergeant was pleasant and didn't poke around for details.
15th: The officer was professional and and helpful when the reporter asked questions.