Northeast (OK, Mayfair) makes Philly mag's 'Best of Philly' list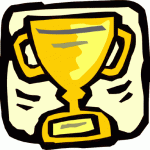 By Shannon McDonald
The August issue of Philadelphia magazine is out, complete with the 2009 Best of Philly Awards. And believe it or not, a few Northeast spots made the list. Though we often rag on Philly mag (and others) for ignoring the NEast, there's no denying the editors over there paid us some well-deserved attention in this issue. Maybe it's got something to do with the fact that Michael Callahan, who hails from the Northeast, edited the list. Either way, we're honored.
One thing we have to make note of though: all these places are in Mayfair. And they're all on or right off Frankford Avenue. Though two of the winners straddle the Mayfair/Wissinoming border, they usually get pegged as Mayfair for their proximity to the avenue. We love Mayfair, but the rest of our region has plenty to offer. Just ask Donna Ward, resident restaurant reviewer, or Pat McNally, who has probably explored every inch of our region with his kids. This year's winners are among the best, but they don't represent all of the Northeast.
Wit or Witout (7352 Frankford Ave. in Mayfair) was voted Best Cheesesteak. Owner and Mayfair native Nicole DiZio was lauded for giving the South Philly guys a run for their money, and the Northeast was named a key battlefield in the cheesesteak wars.
What do you think of this year's winners? Are they deserving of their titles, or are there better places out there?