Norristown considers 5% tax on zoo, cultural institutions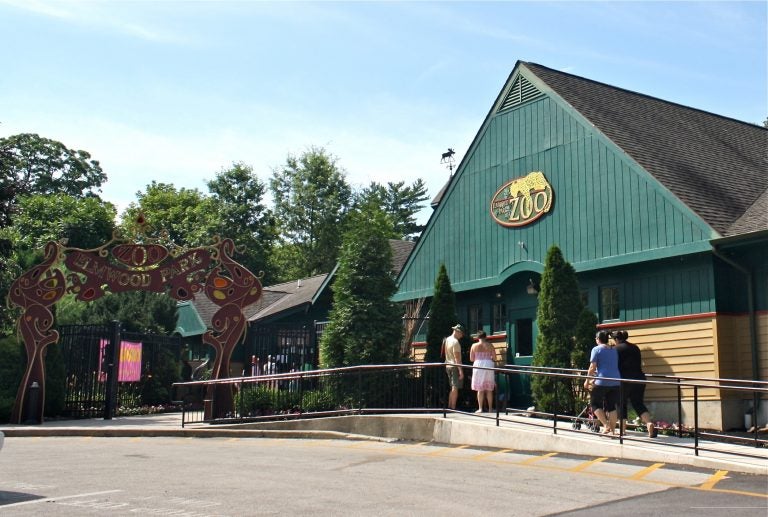 Norristown is weighing whether to tax local concerts, shows and events in the borough in order to offset a growing budget deficit.
On Tuesday evening, Norristown's Municipal Council voted 5-1 to move ahead with a proposed 5% amusement tax that would go into effect in January, according to Councilwoman Valerie Scott Cooper. The council also voted to authorize the Norristown Chamber of Commerce to create a task force to come up with an alternative revenue-raising plan that could be implemented instead of the tax.
The seat of Montgomery County, Norristown suffers from a combination of factors that hamper its ability to bring in tax revenues, including the concentration of nonprofit and government buildings that are exempt from property taxes, and a higher than average poverty rate. In 2019, the $34.5 million budget is slated to run a more than $1.4 million deficit.
The new tax would draw from attendance at local attractions such as the Elmwood Park Zoo and Theatre Horizon to help plug that hole, although it's not clear how much money it would collect.
At the meeting, representatives from organizations that would bear the brunt of the tax spoke out against it.
"My worry [is] that the tax, while solving a short-term problem, may exacerbate our long-term problem of needing to increase economic development," said Erin Reilly, artistic director of Theatre Horizon in Norristown. The theater would take a hit if the tax goes into effect, said Reilly, because they would absorb the additional cost rather than pass it along to patrons.
The theater has launched a Change.org petition calling for Norristown to exclude nonprofits from the proposed tax that had garnered nearly 1,000 signatures at time writing.
In spite of these concerns, Reilly said she felt "optimistic" that Norristown would find a different workable solution, with input from local businesses and nonprofits.
Scott, who represents District 3 where the Elmwood Park Zoo is located, said she did not believe the tax would adversely affect business development in Norristown.
"I'm really hoping that's not true," she said. "It hasn't hurt any other community that has the tax."
The "amusement tax" has been a dormant part of the municipality's code, and authorized under Pennsylvania law, for decades. Philadelphia, Ambler, Reading and Plymouth Meeting, among other Pennsylvania towns, all have their own versions of the tax, which can range from 2.5-10% of ticket sales. The City of Chester considered its own amusement tax in 2016, as leaders faced a fiscal spiral that threatened to end in a state takeover.
Scott said she did not have estimates for how much revenue the current 5% tax would bring in. Official estimates shared during a March borough council meeting, and based on a higher, 10% tax, showed that the Elmwood Park Zoo alone could raise $492,750.00 in revenue annually.
The municipality has 90 days to advertise the specifics of the tax to the general public.