Normandy crash injures five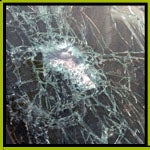 Five people were injured this morning in a car crash in Normandy.
An SUV and a car crashed at Norcom and Comly roads around 6 a.m., sending the drivers and passengers to Aria Health-Torresdale and St. Mary's Hospital in Bucks County. All the injuries reported were minor. The cause of the crash has not been revealed.