NJ Transit: Atlantic City line won't arrive until May 24
New Jersey Transit met Dec. 31 deadlines for installing positive train control, but the Atlantic City line shut for that work won't be back until May 24.
New Jersey Transit's Atlantic City Line will be up and running again just in time for barbecue season.
The agency's Executive Director Kevin Corbett and state Department of Transportation Commissioner Diane Gutierrez-Scaccetti announced Wednesday evening that service will resume on Friday, May 24.
"We have to get the cars back," Gutierrez-Scaccetti said at a public meeting in Cherry Hill. "We have to get the engineers back on their lines. We have to get the tracks clean. We have to get the equipment repositioned. And based on all the analysis our team did that's the date they are convinced they can have the service up and running."
The line was shut down in September 2018 to install federally-mandated safety controls, known as positive train control. New Jersey Transit was racing to meet a Dec. 31 deadline and said it had to shut down the line to get the work done on time. Officials promised the line would reopen in January 2019, but say a shortage of engineers and equipment have held up its return.
Since the fall, New Jersey Transit has been offering shuttle bus service instead, making commutes much longer.
James Thornton of Salem County says he takes PATCO while the line is down, and is disappointed the restart date isn't sooner.
"I would've liked for it to have been March 24 or some such date," said Thornton. "They kept saying January, and January came and went. And not a wheel was turned or a passenger carried, let alone the line being reopened."
Leah Madden of Stratford says her trip to work in West Philadelphia drags on since she now has to take the PATCO to 8th and Market streets in Philadelphia, then transfers to SEPTA's Market-Frankford line instead of going straight to 30th Street Station. Once she gets into West Philadelphia, she still has to walk or take a bus.
Madden says she's "satisfied" the officials came out and were "forthcoming about some of the issues they're dealing with," but she's still a bit skeptical on the new date.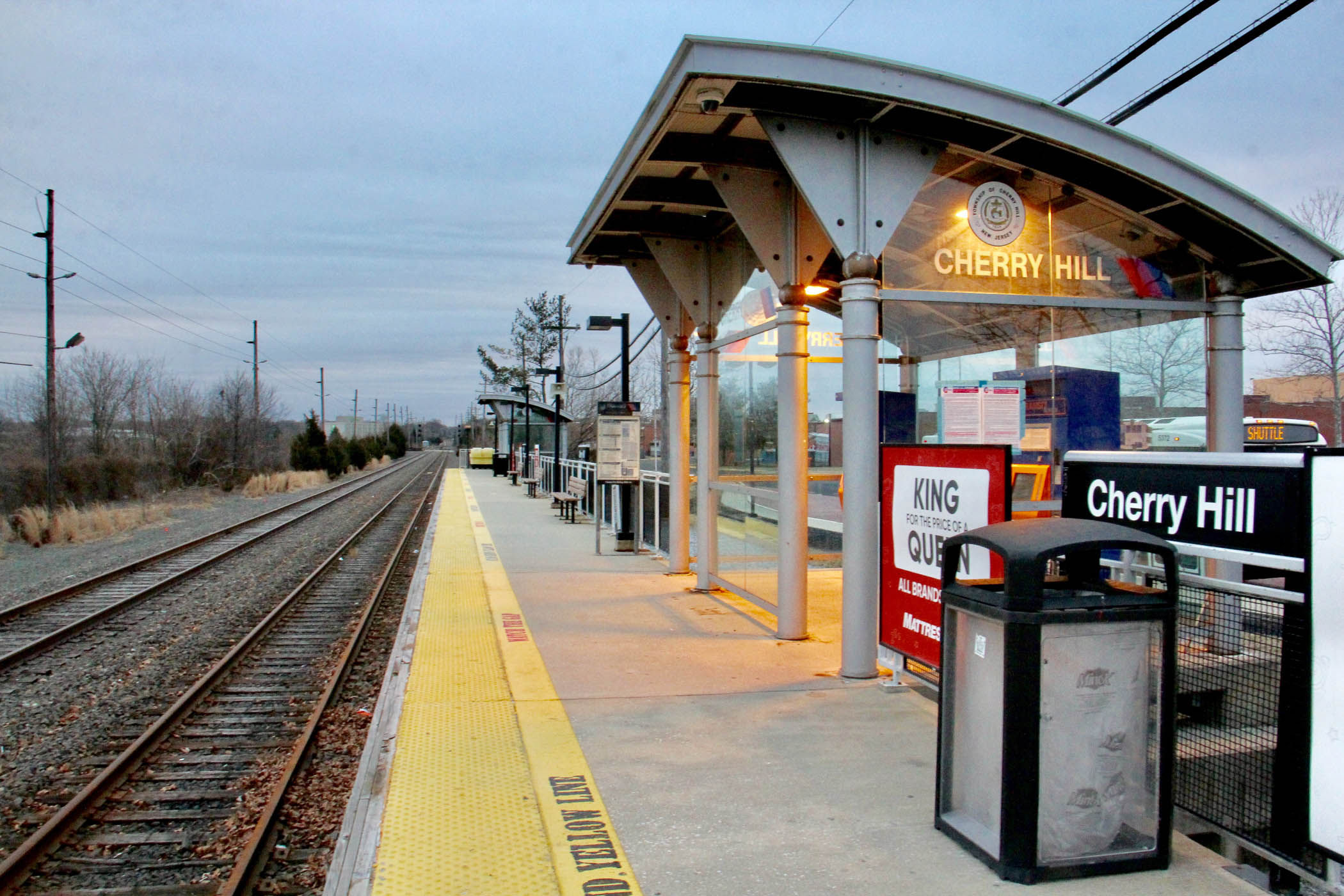 Gutierrez-Scaccetti assured this time, commuters can count on their word.
"We blew through January, I agree 100 percent from a communications standpoint," said Gutierrez-Scaccetti. "We should've done a better job. But at the end of the day, we're here tonight with a lot of support behind us to make sure we hit that May 24th date."
Service for the Princeton Branch, the "Dinky," is scheduled to resume on the same date.
Positive train control, or PTC, drew the national spotlight after the 2015 deadly derailment of Amtrak train 188 in Philadelphia. The train was traveling more than double the speed limit when it derailed and officials say PTC would have automatically slammed the brakes, keeping the train on the track.
Following that accident, SEPTA finished installing PTC by early 2017. Amtrak installed it on the Northeast Corridor by the end of 2016 and covered the rest of its network by January 2019.
However, New Jersey Transit fell far behind. The agency struggled to meet the deadline, even as it was extended to the end of 2018. New Jersey Transit leaders suspended service on some lines or cut back the number of trains on others to try to meet the deadline.  
WHYY is your source for fact-based, in-depth journalism and information. As a nonprofit organization, we rely on financial support from readers like you. Please give today.