N.J. requests voluntary efforts by public to curtail unnecessary water use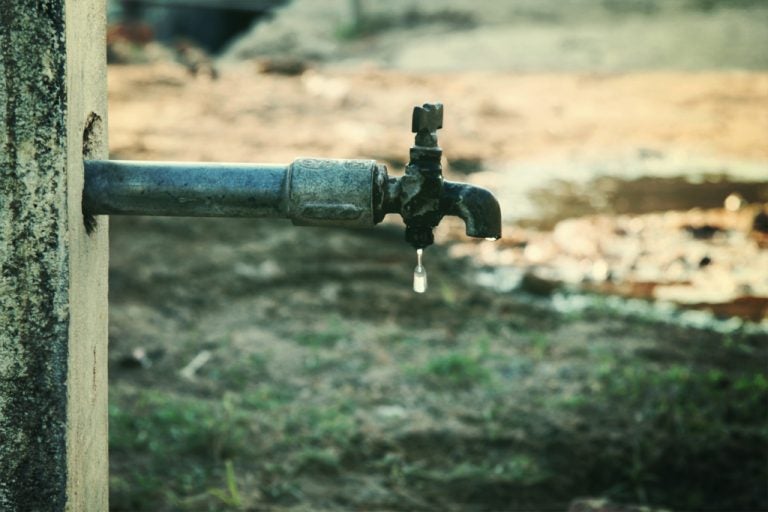 After weeks of abnormally dry conditions, the northern Jersey Shore is now officially under a drought watch, according to the N.J. Department of Environmental Protection (DEP).
In addition to the northern portion of Ocean County and the entire Monmouth County, the drought watch includes portions or all of 10 central and northern counties.
With decreased groundwater, reservoir, and stream levels, residents in the drought watch area should conserve water, according to a DEP statement.
The statement calls for "voluntary efforts by the public to curtail unnecessary water use, especially outdoors for activities such as lawn and landscape watering and other water-dependent activities around the home."
Forecasters expect above average temperatures and below average precipitation through early October.
"A continuation of this summer's dry weather pattern threatens to impair the replenishment of reservoirs, stream flows, and ground water as the growing season comes to a close," the statement said.
The state offers the following water conservation tips:
Do not over-water lawns and landscaping. Two times per week for 30 minutes in morning or late evening typically is sufficient. Use a hose with a hand-held nozzle to water flowers and shrubs.
Avoid watering lawns and plants during the heat of the day, as this promotes evaporation and water waste.
Use a broom to sweep the sidewalk, rather than a hose.
To save water at home, fix leaky faucets and pipes.
Turn off the faucet while brushing teeth and shaving.
Run washing machines and dishwashers only when full.