Next Stop: 5th Street/Independence Hall! SEPTA renames 5th Street Station, sorta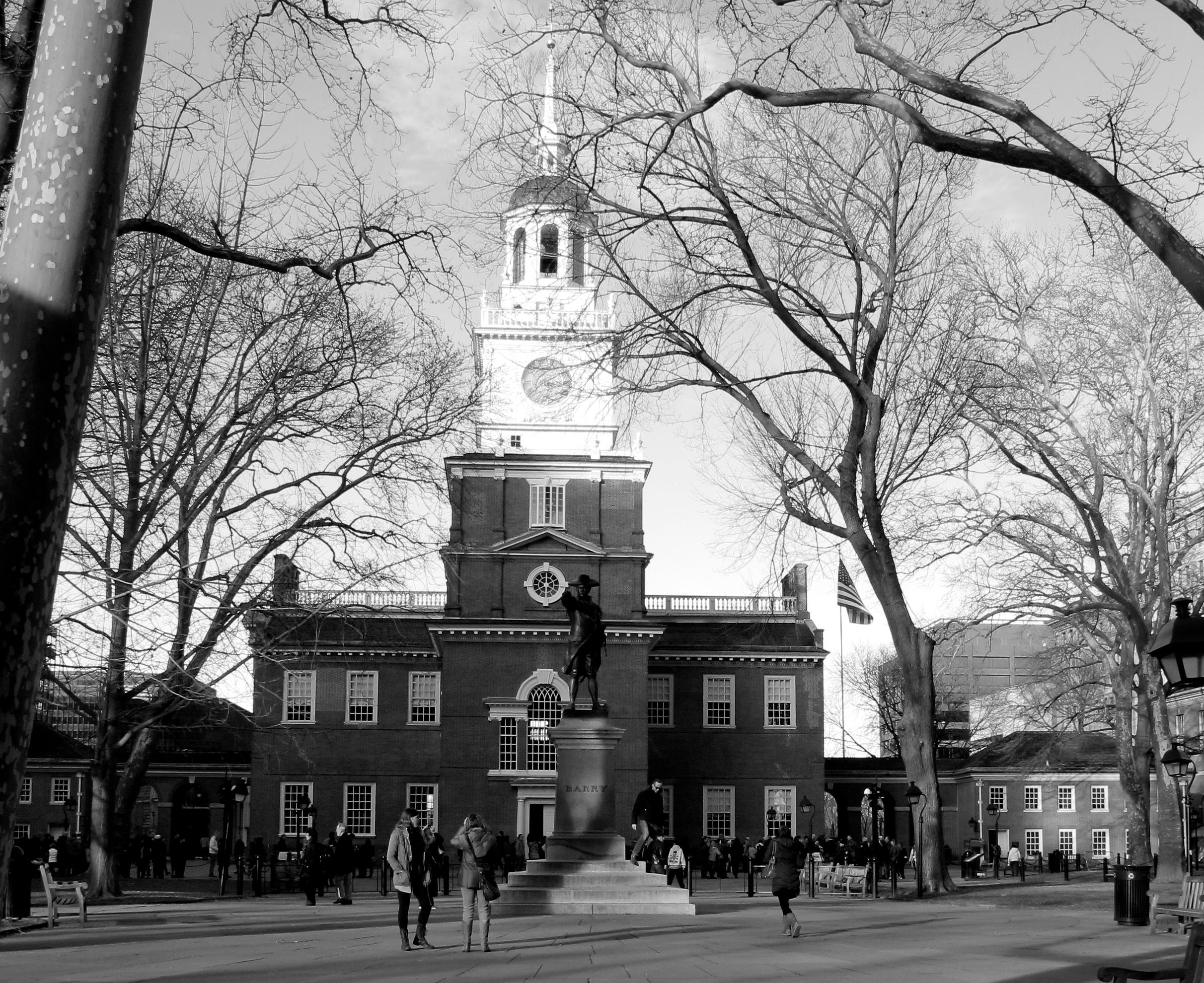 Good bye, 5th Street Station. To Philadelphians, your name might have made intuitive sense, but to hopelessly lost tourists so desperate to find the Birthplace of American Democracy that they couldn't be bothered to look at a map, "5th Street Station" was an completely obtuse, foreign concept, utterly useless to them, not unlike the metric system.
So, say hello to 5th Street/Independence Hall, the new name of the Market-Frankford Line stop between 2nd Street and 8th Street Stations. (Who knows what you can find near those?)
"When people look at our system map, we want to have on there 'Independence Hall,'" said SEPTA General Manager Jeffery Knueppel. "If you're coming from out of town, you're a tourist, it just strikes us you should have that in the name."
This isn't the first time SEPTA has renamed a subway stop. In 2010, the transit authority leased naming rights to the Broad Street Line's Pattison Avenue Station to AT&T for $3 million. Four years later, SEPTA angered some riders when they switched Market East Station to Jefferson Station, replacing a geographically accurate appellation with the brand name of a medical school located blocks away. SEPTA managed to net $3.9 million in that 5-year deal.
And how much is SEPTA getting this time? Nada, says Knueppel. SEPTA is doing it solely out of the goodness of its patriotic heart. "That whole historic area is just the Birthplace of America, just an amazing place and we're just excited to add that 'Independence Hall' part into the name."
Philadelphians are a stubborn bunch who take their toponymy seriously, so it's an open question of whether the name change will stick. SEPTA has certainly had more success with Jefferson Station and AT&T Station, and with its Regional Rail redesignations (although some folks, myself included, still say things like "I'll take the R-6 to East Falls"), than Congress' 2014 attempt to rename 30th Street Station after late U.S. Rep. William Gray III. That federal redesignation didn't force Amtrak, SEPTA, or the City of Philadelphia to change what they call the station, and so they haven't. Given what's happened recently to the man behind that eponymical push—Chaka Fattah—don't expect that to change anytime soon.
Besides helping befuddled out-of-towners, SEPTA hopes the move will help it win a federal TIGER grant to revamp the station, install elevators, and replace the old headhouses with glass canopies.
WHYY is your source for fact-based, in-depth journalism and information. As a nonprofit organization, we rely on financial support from readers like you. Please give today.