November school board elections in N.J. could keep costs down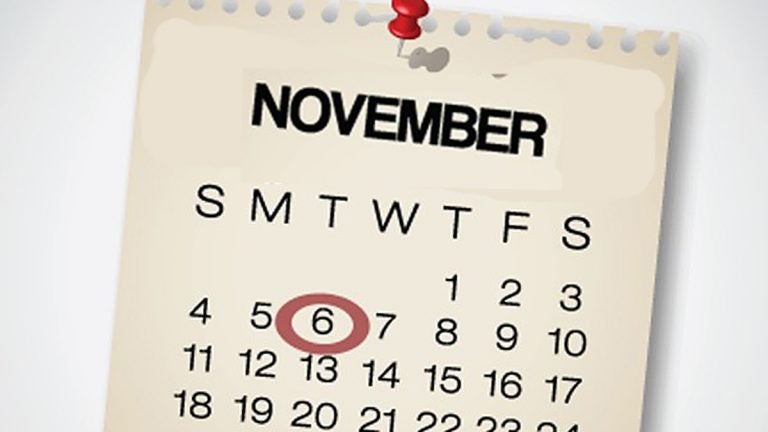 Okay, maybe he's no shrinking violet, but it's worth taking note that almost exactly two years ago today Christie signed A-4394/S-3148, a law that gives school districts the right to bypass school budget votes if they move school board member elections to November.
After years of dissent from the New Jersey Education Association and the NJ School Boards Association, the bill, mostly sponsored by Democrats in the Statehouse, passed quietly, forever changing the dynamics of school board politics and fiscal strategy. Final vote tallies were 34-3 in the Senate and 62-11 in the Assembly.
Wait: you mean school board elections used to be in April?
Bet you barely remember, a true mark of successful legislation. This quiet little bill was an important victory for Christie, and one that has broad implications for districts, employees, and school officials.
Until two years ago, New Jersey school board elections were held during the third week in April, differentiated from general and primary elections. Now, according to state law, three groups have the power to move elections to November (where, some say, God intended them to be): school boards can pass a resolution, 15 percent of the public can sign a petition, or the municipal governing body can take a vote. (A recent amendment to the bill requires the municipality to give the local school board notice of such intent.)
But here's the real point: If a November-voting school district's budget tax increase is at or below the state cap of 2 percent, then the budget no longer goes before residents. Districts are rescued from the traditionally fierce marketing of annual spending plans because residents can no longer veto one of the largest sources of tax levies.
A little recent history. Governors and various politicians have been lobbying for the merging of school board elections with general elections at least as far back as Gov. Christie Whitman's Administration. The logic is pretty clear. Consolidation of elections saves money — something like nine or ten million dollars a year — and potentially increases voter turnout, which is typically dreadful in mid-April when there's only one race on the ballot and nobody (except school-centric folk) is paying attention.
While many appreciate the logic of eliminating school board budgets that come in under tax caps (after all, voters don't get a say in state, municipal, or county budgets) there's been a bit of distaste for this mixing of the wheat and the chaff, of printing the names of noble school board members (here my prejudice shows) on the same ballot as old-timey political operatives. And some people worry, at least in our purer districts, that the partisan hurly-burly of general elections could contaminate education-oriented votes.
Two years ago NJEA spokesman Steve Wollmer said, "one of our many concerns is that school budgets would get swept up in partisan elections." In 2008 NJSBA, while applauding the part of a proposed bill that would eliminate votes on budgets within the (then) 4 percent cap, lobbied against the November piece, proposing instead a combined spring election for school boards, fire districts, and non-partisan municipal officials.
But Christie prevailed despite lobbyists' concerns. Resistance, however, remained staunch enough that the Governor gave up his original intent to make November elections mandatory. Instead, says the law, localities can decide for themselves.
So how'd that go? Christie signed the bill on Jan. 12, 2012 and boards had only until late February to make a decision for the current year, which entailed a four-year commitment. The first week only a few brave boards passed resolutions but, call it crowd surge or call it incentive, by the eve of the February deadline 468 of the 538 school districts in N.J. with budget elections switched to November.
Only 70 school board elections were held in April 2012. This April there will be 41 fusty outliers as 501 school districts hold elections in November. For example, Bridgeton (no offense to that fine town) is the only district in Atlantic, Cape May, Cumberland, and Ocean counties to remain loyal to spring elections.
But this is not just an April-November story. It's a fiscal one. The more important part of the legislation requires districts that move to keep budget increases within state-mandated caps, currently 2 percent. This means that school budgets can't increase by more than a smidgeon. Which means that payrolls can't increase by more a tad? Which means that school boards will have a hard row to hoe if they sign employee contracts that top much more than 2 percent?
And that's the point. If we control spending at all levels of government — municipal, county, state, school district — then we control property taxes, Christie's fondest wish. Now if he could figure out how to manage the other levels of government spending there would be real cause for celebration.
__________________________________________________
Laura Waters is president of the Lawrence Township School Board in Mercer County. She also writes about New Jersey's public education on her blog NJ Left Behind. Follow her on Twitter @NJLeftbehind.
WHYY is your source for fact-based, in-depth journalism and information. As a nonprofit organization, we rely on financial support from readers like you. Please give today.