School boards in New Jersey want more say on testing, salaries and closings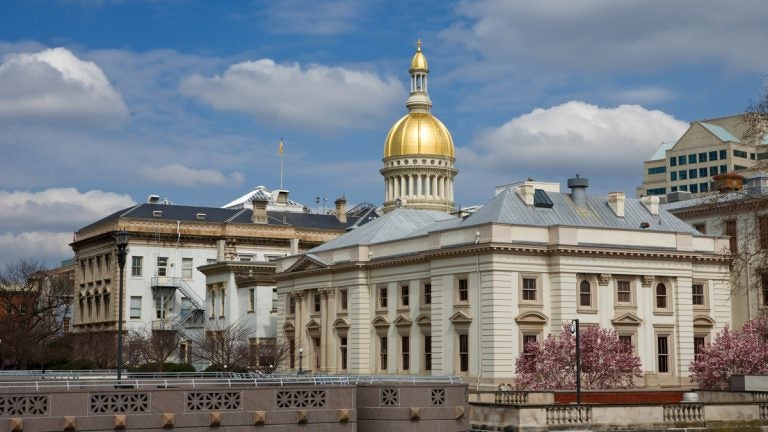 Summer's lethargy is nearly upon us, but the New Jersey Legislature is steaming ahead, at least in the arena of public education.
On the Statehouse agenda are three bill proposals that, in the eyes of some lawmakers and lobbyists, undermine N.J.'s cherished tradition of local control. In particular, these bills propose to slow down the use of centralized standardized tests to evaluate teachers, to eliminate state-mandated superintendent salary caps, and to require local community input when school closings are on the table.
Here's an overview.
Bill A3081, sponsored by Assembly members Mila Jasey (D-Essex), Patrick Diegnan, (D-Middlesex), Sheila Oliver (D-Essex), and new U.S. Congress primary winner Bonnie Watson Coleman (D-Mercer), bars the N.J. Department of Education (DOE) from using new PARCC test, linked to the Common Core State Standards, to evaluate students and teachers for at least two years. The bill would establish a task force to study the implementation of both the Common Core and PARCC. In addition, the DOE would be required to find a way for students to take PARCC tests with pencils even though the tests are designed to be taken on computers.
New Jersey Education Association (NJEA) President Wendell Steinhauer, during testimony on A3081, instructed lawmakers to "make it explicitly clear to the Department of Education that it not only has the opportunity but also the directive to slow down its headlong rush to implement PARCC for next year."
For Assembly legislators, supporting this bill is a no-brainer. Who would vote against a task force, and who wants to irritate NJEA? More pertinently, N.J. politicians break out in hives whenever they encounter perceived threats to local control; state standards and national assessments make them itch. They'll scratch away, even though the bill won't become law. After all, there's no companion bill in the Senate. If there was and it passed, Gov. Christie would veto it anyway.
On Monday the Senate will vote on S1987, sponsored by Sen. Teresa Ruiz (D-Essex). This bill would repeal regulatory superintendent salary caps. Back in 2011, in the midst of general cost-cutting ventures and media reports of sky-high superintendent compensation packages, the Christie Administration tied top administrative salaries to enrollment. Depending on district size, superintendent salaries top out at $125K to $175K per year, with exceptions for county vo-tech superintendents and districts with more than 10,000 students.
Critics of the salary caps, which include N.J. School Boards Association, complain that they encourage superintendent turnover, especially in North Jersey where the greener pastures of uncapped New York are merely a hop over the bridge. Of course, the caps also infringe on a board's ability to negotiate reasonable contracts with CEO's; additionally, they create unsavory situations where the salaries of other uncapped administrators approach superintendent levels.
In this case, those critics are right. The 2 percent cap on school budget tax increases acts as its own sort of salary cap, and local boards should have the latitude to negotiate fair pay packages. It's unclear, however, if S1987 would have any impact; the caps were conferred through DOE regulations, not acts of the Legislature, and there's no evidence that our fair governor will fold on this one.
Bill A2216, sponsored by Assemblywomen Bonnie Watson Coleman and Mila Jasey (a companion bill in the Senate is sponsored by Ronald Rice (D-Essex) and Shirley Turner (D-Mercer), "establishes procedures for the approval of the closure of a public school." Specifically, the bill requires approval from the local school board prior to any school closing. Like A3081 and S1987, this bill is a genuflection to home rule.
NJEA "urges [legislators] to vote "yes" on this legislation, which puts in the hands of the community the decision to close a school." The N.J. Principals and Supervisors Association also supports the bill because it provides "a consistent local voice in the closing of a school."
This bill's genesis springs from the current tumult in Newark, where Superintendent Cami Anderson has released a plan that includes closing failing and under-enrolled schools. It's no accident that the primary Senate sponsor of the bill is Newark's Ron Rice, who has called for Anderson's resignation. It's also no accident that this week the State Board of Education announced that it was returning fiscal control to the Newark's school board, although the State Commissioner retains the right to appoint the district's superintendent. Newark has been under state control since 1995.
Conventional wisdom holds that bad cases make bad case law. Should Newark, sui generis, become the basis for laws that would govern school closings in 600 other N.J. school districts? Are school closing decisions, as difficult and wrought as they are, best delegated to local school board members or county lawmakers or state government? Which form of governance best serves schoolchildren and taxpayers?
That's a discussion worth having, although the fever of local control– and the fervid antagonism towards Newark's current school leadership – will most likely truncate talks. We've just got to scratch that itch.
_______________________________________
Laura Waters is president of the Lawrence Township School Board in Mercer County. She also writes about New Jersey's public education on her blog NJ Left Behind. Follow her on Twitter @NJLeftbehind.