Residents of 'saturated' industrial corridor in Delaware learn about their cancer risk
Years after the Environmental Protection Agency increased its risk assessment for a toxic chemical manufactured in suburban New Castle, Delaware, state and federal officials told neighbors of the facility about their cancer risk.
According to EPA modeling, in the census block with greatest exposure to the Croda chemical plant along the Delaware river, residents face a cancer risk above background levels of 70 cases in a million people, due to a single chemical: ethylene oxide.
"This is really specifically looking at a conservative, over 70 years, … 24 hours a day, every day, being exposed to the same amount," Carol Ann Gross-Davis, a risk communication specialist with the EPA, told residents in a virtual informational meeting Wednesday.
Ethylene oxide is an explosive and toxic chemical used to sterilize equipment and manufacture commercial products such as plastics and detergents. It's been linked to lymphoma, leukemia and breast cancer. People can be exposed to the chemical primarily by breathing it in, and a ProPublica analysis found it's the largest contributor to excess industrial cancer risk from air pollutants nationwide. The EPA's cancer risk assessment for the neighborhoods surrounding the Croda plant in New Castle was based on emissions data from 2021.
In recent years, Croda has routinely released ethylene oxide as permitted and unpermitted air emissions. The largest one-time release was in 2018, when a faulty gasket let thousands of pounds of ethylene oxide leak into the air around the plant, causing the Delaware Memorial Bridge to shut down. 
Since then, neighbors, environmental justice advocates, and elected officials have pressured the company and state regulators to reduce emissions, improve air monitoring and establish emergency alarm systems. Some have even called for the plant to shut down permanently.
Residents have also pushed for improvements to environmental conditions more broadly in the Route 9 corridor, where decades-old zoning decisions mean working-class homes sit a stone's throw away from industry sites, including chemical plants, piles of dusty construction materials, and a bustling port. The corridor is home to several historically Black neighborhoods.
In 2020, an EPA watchdog urged the agency to communicate the risks of ethylene oxide exposure to residents near facilities of concern, including Croda, nearly four years after the agency revised its risk assessment for the chemical. In 2016, the agency found the chemical was 30 to 60 times more toxic than the previous estimate.
"As we all know, the harm from ethylene oxide isn't just from one-time effects of chemicals released into the air, but it's also with regular levels in the atmosphere that contribute to cumulative impacts on a daily basis," said Linda Whitehead, a member of Delaware Concerned Residents for Environmental Justice, who spoke during Wednesday's meeting.
Whitehead has lived near Croda for more than two decades. She was diagnosed with chronic lymphocytic leukemia several years ago, forcing her into an early retirement.
Reducing emissions is 'high priority' for Croda
Chris Barnett, site director of Croda's facility in New Castle, told residents Wednesday that the plant has significantly reduced its routine emissions of ethylene oxide by using air scrubbing technologies. It is now focusing on lowering so-called "fugitive" emissions — or accidental releases of the chemical through imperfect connections on pipes and tanks.
"This is a very, very high priority for us," he said.
But some Route 9 corridor residents are dissatisfied with these reductions, as well as with the work of the Delaware Department of Natural Resources and Environmental Control, charged with permitting, enforcement, and oversight of companies like Croda.
"How do we measure [air quality] in all the communities with monitors?" asked Ron Handy, a resident of the Route 9 corridor. "How do we have this in real time so that we know what's going on?"
EPA staff said the ambient levels of ethylene oxide around the plant are too low to be picked up by regular monitoring.
"We would get a non-detect," Gross-Davis said. "Which says it's between zero and 200 in a million risk. Right now, we don't have that technology yet for ethylene oxide."
Still, DNREC Division of Air Quality Director Angela Marconi said her staff have increased their time spent on oversight of Croda more than three-fold since 2015.
"When we discover issues, we will address them as appropriate, with enforcement when that's needed," she said. "We'll also work with the facility to continue to identify ways to reduce emissions because … reducing emissions reduces the risk."
Worries about cumulative health impacts in a 'saturated' community
Some residents of the Route 9 corridor are frustrated with the way EPA calculates risk based on a single chemical. It seems overly simplistic when residents are surrounded by a number of industrial operations.
"The Route 9 corridor is inundated by all kinds of toxics and ethylene oxide," said corridor resident Sandra Smithers. "The residents of the Route 9 corridor would be more susceptible to the impact of ethylene oxide as a result of these other health factors that they're confronted by."
Smithers told EPA staff their presentation did not "instill confidence" in the community.
"Because that's not something that we know to be true, that just one chemical impacts the community," she said.
EPA's Gross-Davis explained that cancer risk assessments are difficult to add together, because toxicology data for different chemicals can be organ-specific. But she said the EPA is aware of cumulative impacts, and is working with communities to improve its analyses.
"Everything else you're exposed to — this is on top of that, right, for ethylene oxide. And so we are trying to be really conservative," Gross-Davis said. "We're estimating a much higher exposure than most likely anybody living in the community is actually being exposed to."
But to some residents, the fact that Croda is still operating, despite the known risks of ethylene oxide and the company's history of violations, is the problem.
"DNREC has allowed permits for Croda and for the many manufacturing [operations] on the Route 9 corridor to go on, in a neighborhood that is saturated," said resident Jakim Mohammed. "Saturated."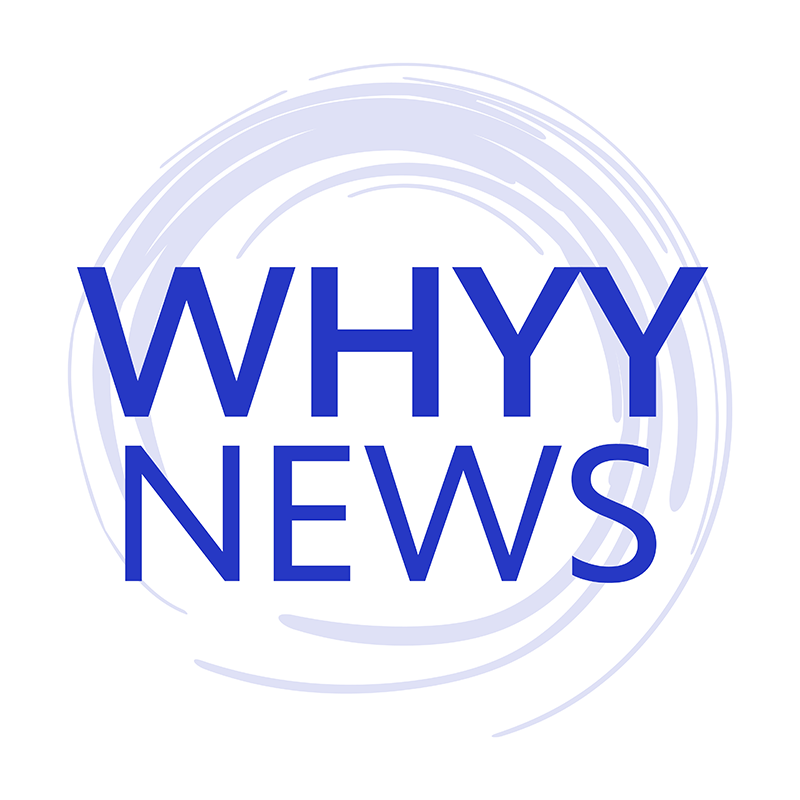 Get daily updates from WHYY News!
WHYY is your source for fact-based, in-depth journalism and information. As a nonprofit organization, we rely on financial support from readers like you. Please give today.