If N.J. legalizes pot, lawmaker proposes clearing all possession convictions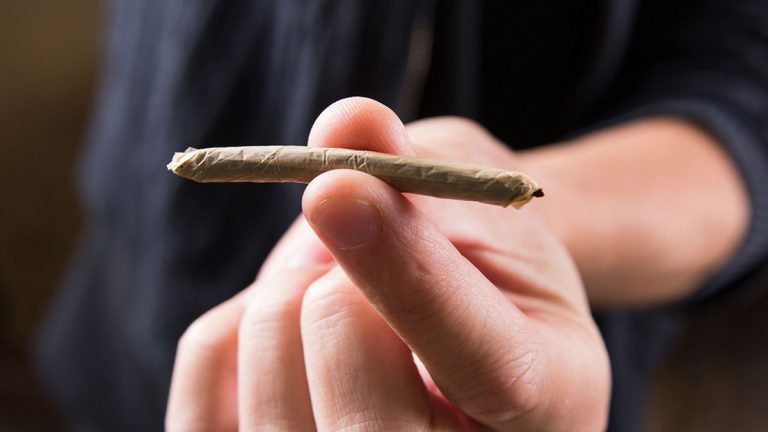 If New Jersey legalizes recreational marijuana, a state lawmaker wants to have a measure providing new opportunities for some residents and communities ready to go.
Assemblywoman Annette Quijano would like to see the state move to clear the records of all those previously convicted of marijuana possession if pot use is allowed  in the Garden State.
"What it's going to do is it's going to give them a new life. So then, they can apply for jobs and not have that on their record," said Quijano, D-Union. "They can apply for federal housing, that's not going to be a problem for them and their family to then move into federal housing. And higher education, they'll be able to get the grants and loans.
"So, we want to give those individuals a second chance."
Scott Rudder, president of the New Jersey CannaBusiness Association, said the idea makes sense.
"We're not talking about weapons possession. We're not talking about home invasion," he said. "We're talking about a kid walking down the street with a couple of joints in his pocket who gets arrested. That record should be expunged."
Quijano also wants to create a tax-credit program for marijuana businesses that locate in urban enterprise zones.
"I want this to open up the possibility of opportunities for everyone that wants to get in the industry," she said. "Not multimillion-dollar corporations, but individuals that are interested in investing in New Jersey and staying in New Jersey."
A third bill Quijano proposed would create an advisory committee to determine what to do with drug-sniffing dogs if marijuana is legalized.
"We're going to make sure that the dogs in the state are properly trained because there's not a specific marker just for marijuana. They sniff out many different drugs," she said. "So we want to make sure that when we use them, they are trained appropriately."