Murder-suicide in Oxford Cirlce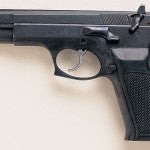 Police are investigating a murder-suicide, which they discovered in a van parked in Oxford Circle this morning.
Authorities believe Segundo Duque, 61, shot his 16-year-old autistic son while the two were driving on the 4500-block of H Street in Juniata. Duque then parked the van near the intersection of Sanger Street and Loretto Avenue in Oxford Circle, where he turned the gun on himself.
A 22-year-old woman was also in the van when the first shooting occurred, but was able to escape without injury.