May 8: CHOP's expansion plans | Blatstein in contract for 2400 Market | 'Imagining Frankford' | North 5th storefront revamp | balanced planning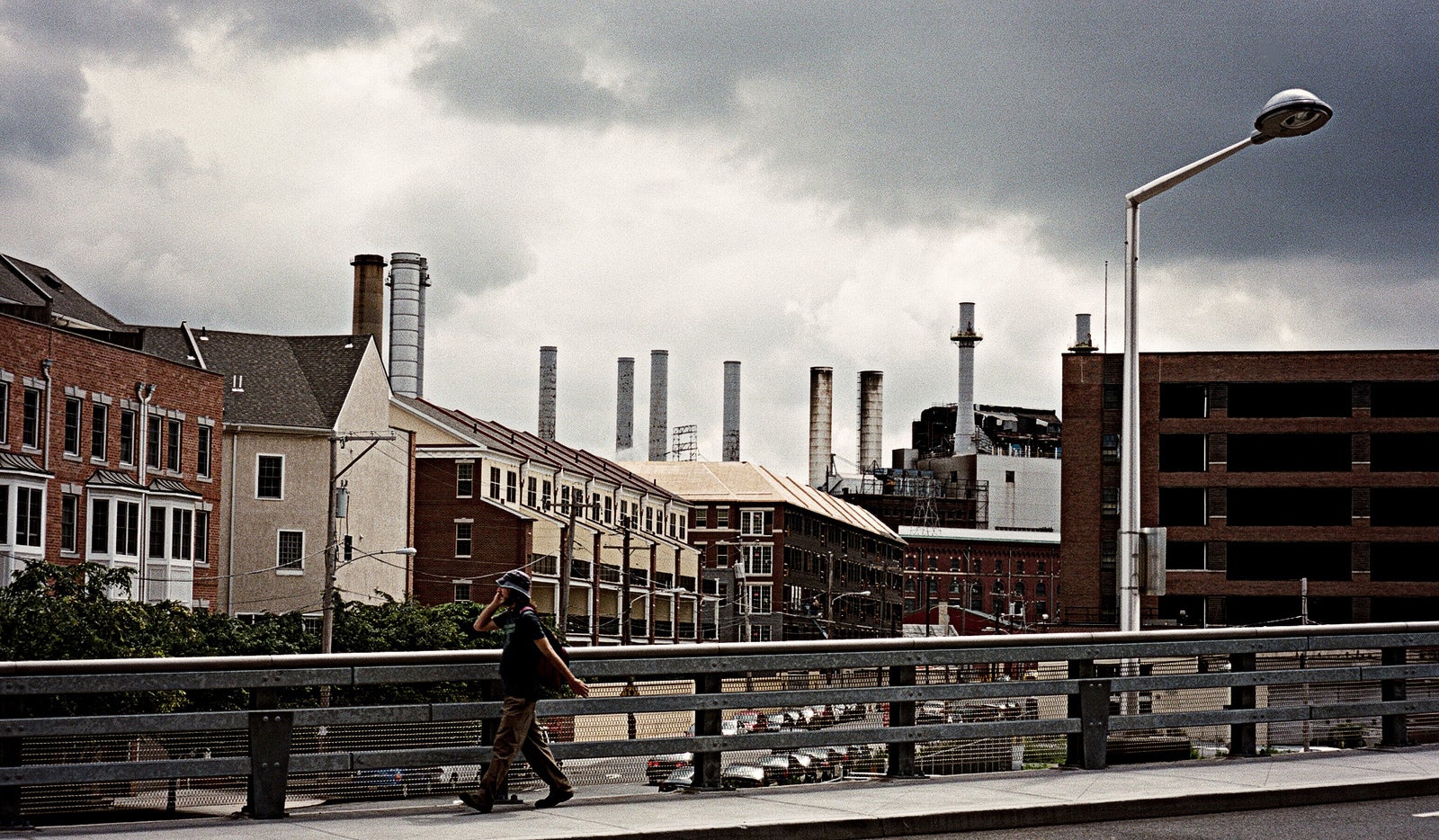 Happy Tuesday, Streeters. Here's what's making news this morning:
At a community meeting last night representatives from CHOP and Cooper Partners presented plans for CHOP's proposed development on a 9-acre site on Schuylkill Avenue just below the South Street Bridge. Naked Philly was on hand and refreshed our memory about the project – mostly research buildings and a lot of parking – as well as the possibilities for open space and convenience retail on site. As part of the project the Schuylkill River Trail would extend to Christian Street, and an elevated plaza along South Street would connect buildings at bridge height. The first phase of the development is slated for completion in 2017.
Upriver, rumors swirled yesterday about Bart Blatstein scooping up the Marketplace Design Center, which by last night PhillyMag's Property confirmed. Hidden City Daily reported that the Design Center is likely remain a tenant of 2400 Market, and that Blatstein was considering constructing a tower on top of the building, set back to provide a huge terrace.
Muralist Cesar Viveros is nearly finished working on Imagining Frankford, a series of four murals featuring Frankford history and residents, reports NEast Philly/Philadelphia Neighborhoods. The first three murals – at Kensington and Frankford avenues – are complete, with one more still in progress near St. Mark's Church that should be done in June.
Storefront windows along North Fifth Street in Olney are getting revamped thanks to a partnership between Drexel design and merchandizing students and the North Fifth Street Revitalization Project. Students will present new ideas for displays at T-House, 5th Street Furniture Outlet, Advanced Family Dentistry, and Gibson School of Music and Arts. Installations will begin May 28.
Planning can't be all top-down or community-driven, it's best when those two forces are in creative tension and balance, writes the folks at Planeto inspired by a piece on Place Makers.
The Buzz is Eyes on the Street's morning news digest. Have a tip? Send it along.