May 3: PA $1B revenue shortfall | Amtrak's safety culture | Independence NHP's economic impact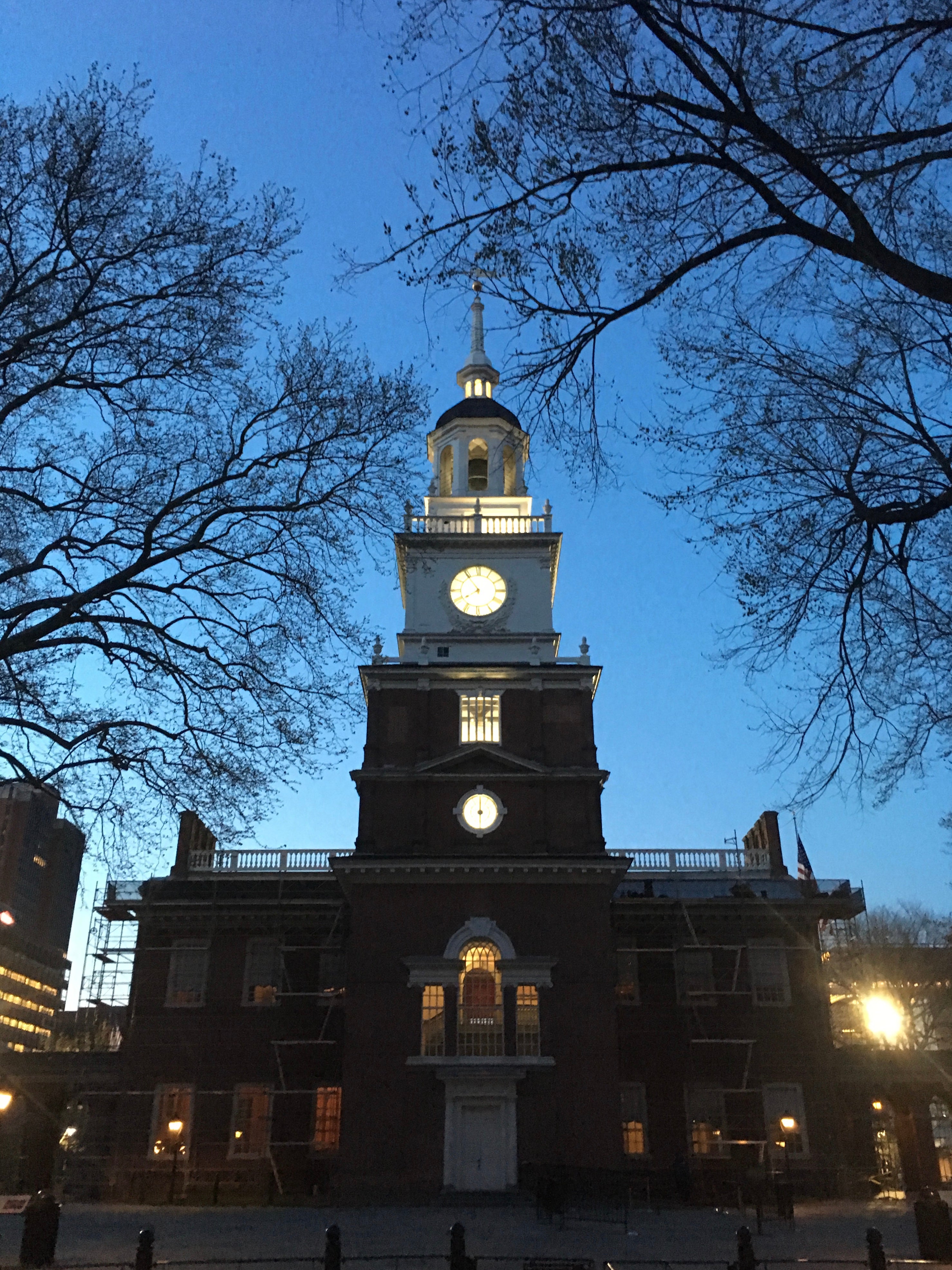 Pennsylvania state government will be entering fiscal year 2017 with a $1 billion revenue shortfall, the biggest since the recession, the Associated Press's Marc Levy reports. The state has used one-time stopgaps to plug the deficit in the past, including "cutting spending, transferring money from off-budget accounts, or postponing payments," but Governor Wolf says that a tax increase this year will be necessary to balance the budget.
A Delaware County zoning panel has denied an appeal against three permits that have allowed the construction of the Mariner East 2 pipeline, reports Jon Hurdle for StateImpact Pennsylvania. The panel stated, to the anger of residents, that it had seen 'insufficient proof' that Sunoco's construction activities would violate "a local ordinance that requires at least 40 percent of land in their tract to remain as open space." The construction of the pipeline has triggered community concerns and local action, including "legal moves designed to force townships to enforce ordinances that would prevent the pipeline being built in certain locations… school officials seeking assurances that the pipeline won't threaten student safety, and right-to-know requests filed by individuals seeking information about the project from local officials."
The safety failures at the Amtrak work site in Chester that killed two workers were "the result of a culture that made safety a secondary consideration," according to the foreman on the shift before the crash. The Inquirer's Jason Laughlin covers the foreman's take in anticipation of results of the disciplinary hearing.
Independence National Historical Park saw record economic highs for the region in 2016, according to a new report by the National Park Service. More than 5.1 million visitors came to INHP last year, a milestone not touched since 1989, spending "$296.3 million in communities near the park [and] generating $439.6 million in total economic output." The Philadelphia Business Journal's Kenneth Hilario covers the additional impact of INHP's visitor spending, including support of 4,600 local jobs, and of national park tourism as an economic driver.
Temple's historic Bell Tower will have a newly landscaped circle installed this fall in honor of philanthropist and Trustee H. F. "Gerry" Lenfest, the Temple News reports. In accordance with the university's Verdant Temple landscaping plan, the Bell Tower structure will also be cleaned and resealed against damage from the elements. The tower, which was completed in 1966 as part of the construction of Paley Library, has been a fixture on main campus as a central gathering space for concerts, protests, and bake sales for half a century.
WHYY is your source for fact-based, in-depth journalism and information. As a nonprofit organization, we rely on financial support from readers like you. Please give today.