May 21: Subaru considers Navy Yard | Grad Hospital retail | City Hall's Peregrine Falcons | costly concourse slips | Samuel Machinery reuse | Zagar's garage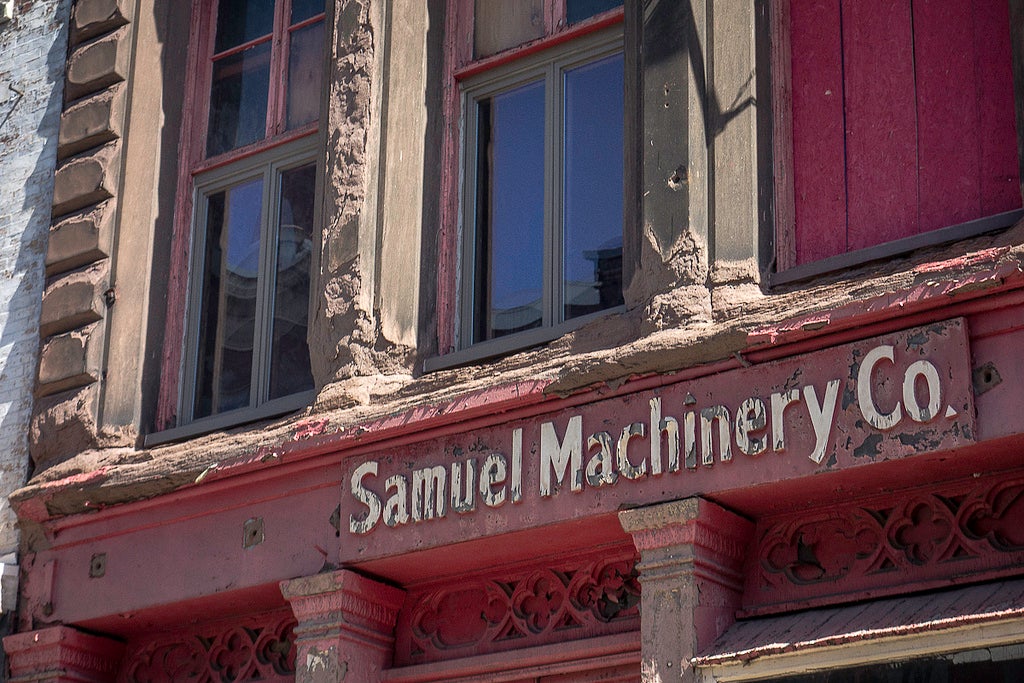 Happy Tuesday, Streeters. If you're a registered party voter, don't forget to head out to the polls for primary day today. Here's the Committee of Seventy's guide for who's on the ballot. Polls close at 8pm.
Will Subaru make the Navy Yard its national headquarters? The Business Journal reports that Subaru of America (currently located in Cherry Hill, NJ) is looking for about 225,000-square feet of office space, and could be enticed by the Keystone Opportunity Zone at the Navy Yard.
For all of Graduate Hospital's residential growth, retail has not followed. Flying Kite looks into the current lack of retail, bright spots along South and 22nd streets, and how zoning changes could encourage more neighborhood commercial vitality.
Peregrine Falcons are endangered in Pennsylvania, but a pair nesting in City Hall's tower had four babies this spring. The Daily News followed the Pennsylvania Game Commission's falcon specialist into the tower as he banded the four small falcons.
Leaks in subway concourses have led to millions in claims paid to members of the public by SEPTA, PATCO and the city, the Inquirer reports. "Despite the frequency and cost of slip-and-fall accidents, the city, SEPTA, and PATCO often just put up orange cones and yellow "wet floor" warning signs, rather than repairing the ceilings and floors."
In Old City the blighted Samuel Machinery Company Building is on its way to new life, reports Hidden City Daily. The building lot – technically two buildings – was consolidated, emptied of heavy machinery, and its foundations have been bolstered. So now it's on to trying to find tenants.
Isaiah Zagar has spent seven years turning a garage on Watkins Street into an interior version of his Magic Gardens on South Street. Passyunk Post got the grand tour of this mosaic and ad-hoc sculptural environment and took lots of pictures of this other world of Zagar's creations.
The Buzz is Eyes on the Street's morning news digest. Have a tip? Send it along. | Follow us on Twitter @EOTSPhilly, Like us on Facebook.