March 9: Bike share's safety record | National Park Service's Philly love note | Front Street infill boomlet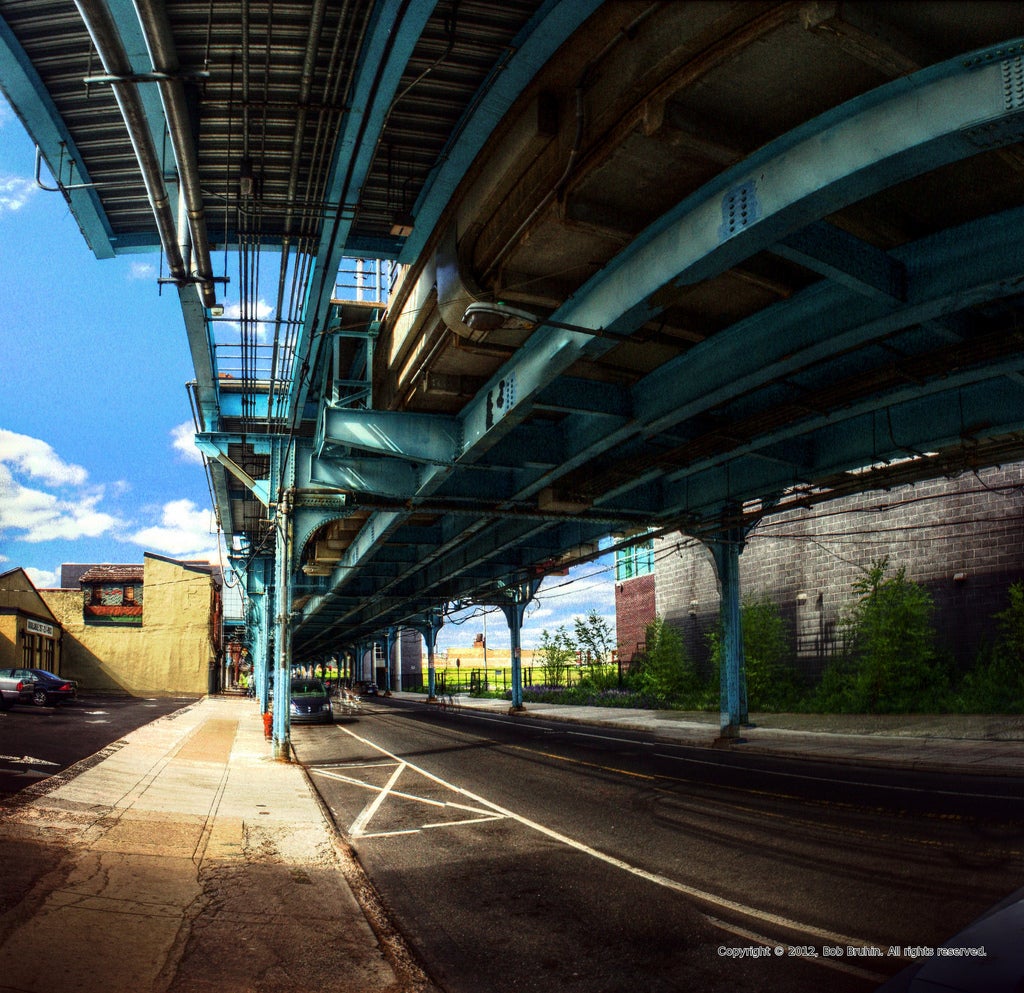 A new study from Mineta Transportation Institute finds that bike share has a better safety track record than personal cycling. As Tom MacDonald points out, the finding that bike share riders have this better safety record despite being less likely to wear helmets, has interesting implications for the debate over helmets and the status of helmet promotion as a policy priority.
The Governors Highway Safety Association released a new report estimating a 10% increase nationally in the number of pedestrian fatalities for 2015, reports Ed Blazina. That's the highest yearly increase recorded since the annual Spotlight on Highway Safety Report began in 1975. Pennsylvania was one of the bright spots in the report however, as our pedestrian fatality rate went down in the first half of the year.
The National Park Service shows Philly some love with a new guide to Philadelphia's parks, notable outdoor spaces, and the people who designed them, writes Jen Kinney. As part of NPS's 100th birthday promotions, they're creating online guides to to parks, museums, historic homes and neighborhoods, churches, and more for five cities, including Philadelphia, New York, Richmond, Virginia, and Boston.
Melissa Romero at Curbed pays a tribute to five female architects who left their mark on Philly for International Women's Day, including Minerva Parker Nichols, Elizabeth Fleisher, Georgina Pope Yeatman, Anne Griswold Tyng, and Denise Scott Brown.
Naked Philly has been tracking what feels like an accelerating number of small infill projects along Front Street in South Kensington and Fishtown. Finanta appears to be tearing down a blighted building for a project on the 2200 block, new foundations for a mixed-use building are going in on the 2000 block, and Honeygrow looks to be moving their headquarters (not a restaurant) to the 1600 block.
State lawmakers will hold a hearing on fixing Pennsylvania's electronics recycling law, says David Hess, which in just three years has led to a "collapse" in electronics recycling. Keep PA Beautiful has been warning officials that the current policy, which effectively ended free curbside pick-up for TVs and other electronics, has put Pennsylvania on track for "record-breaking year for abandoned and dumped electronics."