March 2-4: Director John Foy, HSP Ancestry Day, Flower Show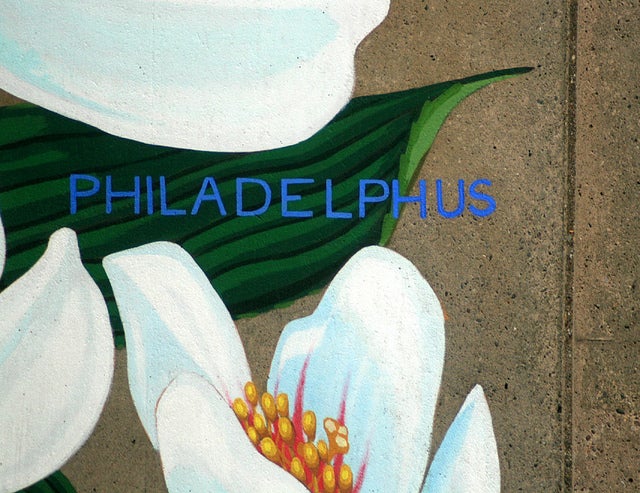 Friday, March 2, 5:30-6:30pm. WHYY, 150 N. 6th Street. Hundreds of tiled message about resurrecting the dead are all over city streets. Some folks don't notice the tiles underfoot, but others do. RESURRECT DEAD: The Mystery of the Toynbee Tiles is a documentary that follows Justin Duerr, a man obsessed by the meaning of the mysterious tiles, as he hunts for their creator. Meet the film's director John Foy, who was honored at the 2011 Sundance Film Festival for his work as the director of this documentary, along with folks from the Philadelphia Independent Film & Video Association tonight at WHYY. (See the film Friday night on WHYY at 8:30.) $5, free for members.
Saturday, March 3, 8am-3:30pm. Pennsylvania Convention Center, Terrace Ballroom, 1101 Arch Street. Join the Historical Society of Pennsylvania for workshops to sharpen your genealogical research skills. Learn tips for navigating Ancestry.com, the largest family history website and all about the resources in HSP's collection for genealogical research. $40; $30 for HSP members.
Opens Sunday March 4, 8:00am-9:30pm. Pennsylvania Convention Center, 12th and Arch streets. This year's Philadelphia International Flower Show's theme is Hawaii: Islands of Aloha. Enter the show through a giant wave of orchids to see showcase gardens of tropical flora, visit edible gardens, and enjoy Hawaiian cooking demonstrations. Fret not, dudes, there's also a "man cave." It's Victorino approved. Tickets may be purchased online. [Bonus: See if you can spot a PlanPhilly-related entry.] General admission: $27 for adults, $20 for students, $15 for kids.